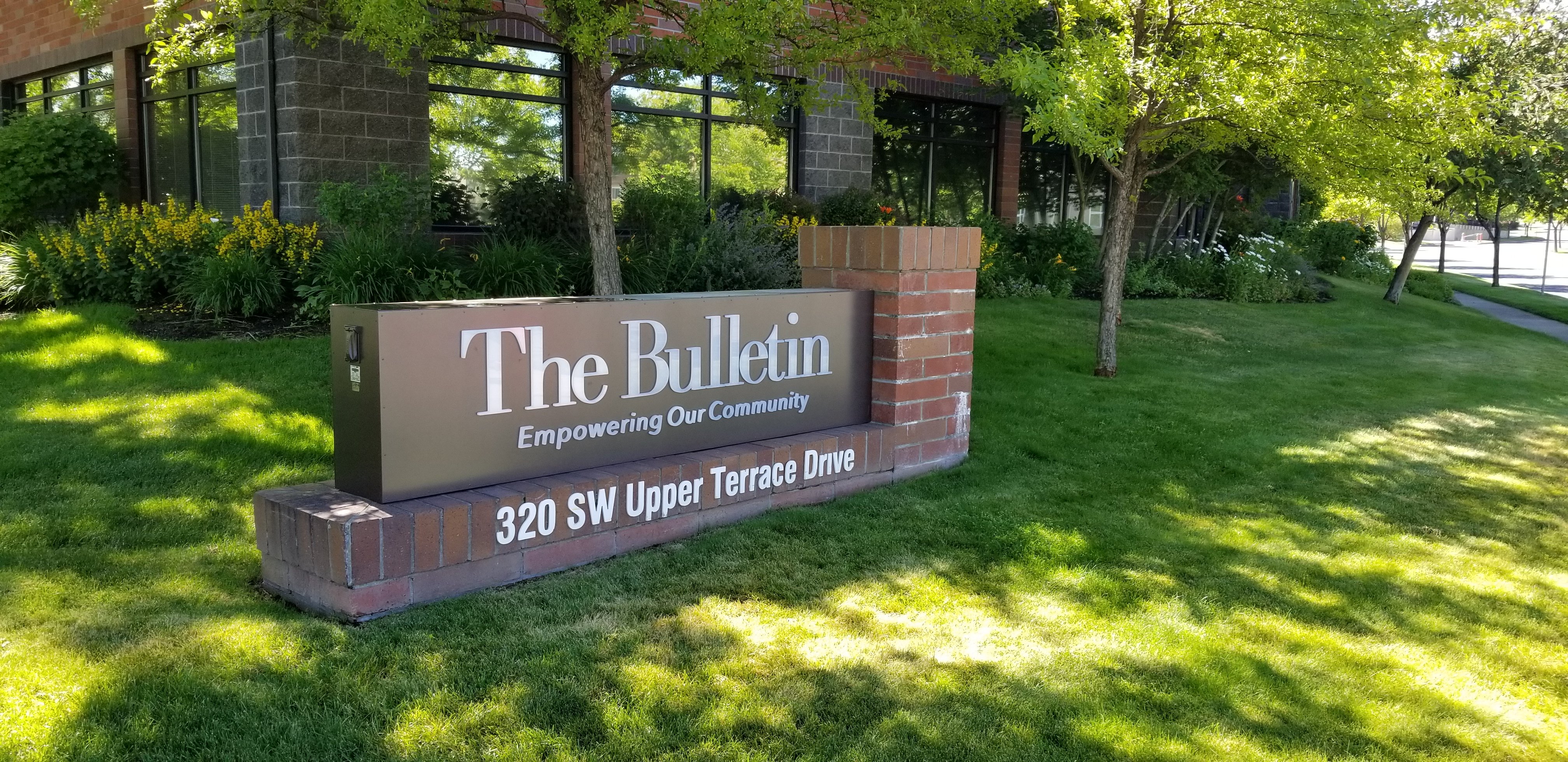 The Bulletin is the daily newspaper of Bend, Oregon. The Bulletin is owned by EO Media Group, a family owned operation, which prior to January 2013 was named the East Oregonian Publishing Company.
The Bulletin covers Deschutes, Crook and Jefferson counties and remains committed to local coverage of news, sports and advertising.
It has a wealth of social media platforms available to reach a dynamic, growing audience.
Over the years, a number of well-known journalists have been associated with the newspaper.
Since its founding in 1903, The Bulletin has had a number of distinguished publishers, including George P. Putnam, Robert W. Sawyer, and Robert W. Chandler. All three of these newspapermen are honored in the Oregon Newspaper Hall of Fame. Putnam and Sawyer were inducted in 1980, shortly after the Hall of Fame was created by the Oregon Newspaper Publishers Association. Chandler was inducted in 2006.
Phil Brogan was another well-known journalist associated with The Bulletin. He was hired by Sawyer in 1923, and worked as a reporter, writer, and editor for the next 44 years, earning numerous awards for his work. He was also a distinguished historian, geologist, paleontologist, geographer, meteorologist, astronomer, and outdoorsman. In 1964, Brogan wrote East of the Cascades, an important source of information on the geology, geography, and history of Central Oregon. Phil Brogan Viewpoint near Lava Butte in Newberry National Volcanic Monument is named in his honor.
Heidi Wright, COO for EO Media Group, is the publisher of The Bulletin today.
Gerry O'Brien, formerly of the Klamath Falls Herald and News and several newspapers in Montana, is the editor of The Bulletin as of September 2019.