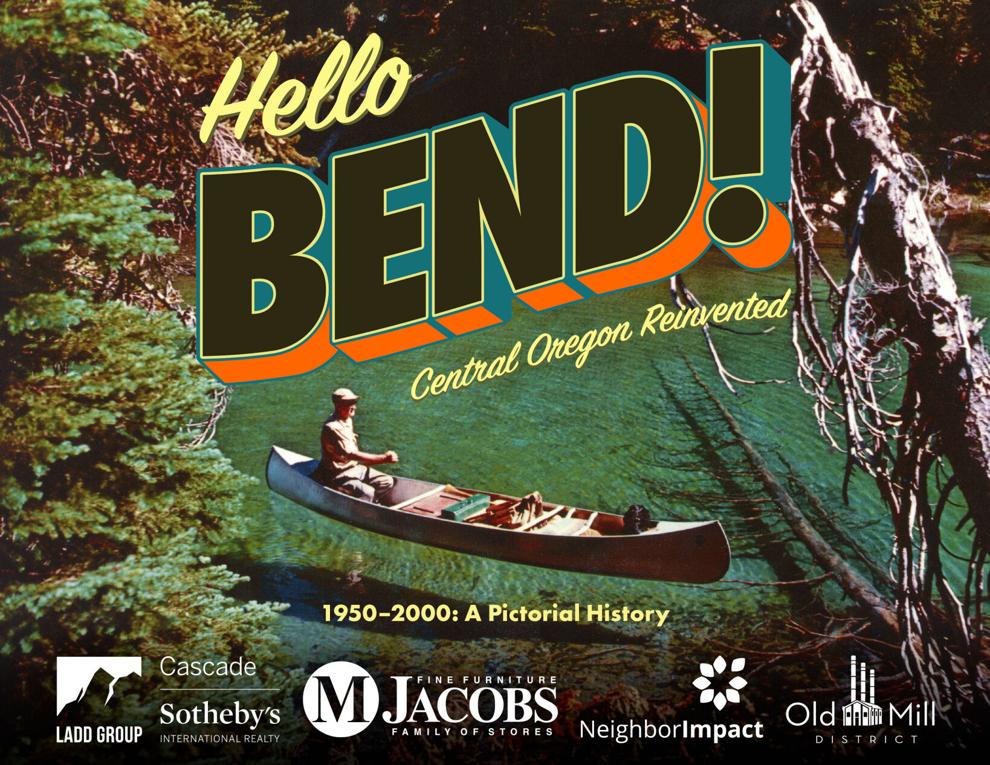 Hello Bend! Central Oregon Reinvented - 1950-2000: A Pictorial History

Just released - Limited supply

This 168 page, heirloom-quality book from The Bulletin captures Central Oregon history through hundreds of stunning photos selected from the archives of the Deschutes County Historical Society, The Bulletin and our readers.
Sign up for our GO! newsletter
Bingo Instructions
Play Bingo and win up to $1,000!
No Purchase Necessary. BINGO playing cards will be inserted in The Bulletin on August 1, 2021 and will also be available at no charge at The Bulletin (320 SW Upper Terrace Drive, Suite 200) or M. Jacobs (2994 O. B. Riley Road). Limit one card per person, while supplies last. Daily Bingo numbers will be published in The Bulletin and in our daily Bingo newsletter, but will not be released over the phone. Photocopies or any reproductions of BINGO playing cards will not be accepted.
There are 3 ways to win! 1) Cover all spaces on the bingo card (coverall), 2) Get the letter "M" marked off on your Bingo card, 3) Mark off one of the traditional ways to win bingo: all four corners, a diagonal line, a vertical line or a horizontal line across your bingo card.
Once completed, bring your Bingo Card into The Bulletin (320 SW Upper Terrace Drive, Suite 200) or M. Jacobs (2994 O. B. Riley Road) during regular business hours, send a scan to bingo@bendbulletin.com, or mail to The Bulletin, PO Box 6020, Bend, OR 97708. Only one prize winner will be awarded in each category.
1. To Play: Playing cards will be inserted into the Sunday, August 1, 2021, edition of The Bulletin and Wednesday edition of The Redmond Spokesman. Beginning Sunday, August 1, 2021, The Bulletin will publish one BINGO number per day; if that number appears on your card, X out or highlight th…

Click for full rules...
Signup to receive Bulletin Bingo numbers to your email daily