This issue of GO! Magazine's theme of "Under construction" resonated with Bend author Whiskey Emerson, 32. Tuesday will see the release of the "East of Hell," the second installment in a trilogy that began with "West of Hell," published in October 2017. A release party for the new book will be held June 3 at Velvet Lounge in Bend. Along with "East of Hell" bowing Monday, preorders will begin that same day for "Rationem," Emerson's unrelated, post-apocalyptic sci-fi tale that she describes as "Mad Max: Fury Road" meets the TV show "Jericho."
Emerson said she began writing "West of Hell" in her mid-20s. As an English major back in college, she entertained the idea of becoming a professor. But earning a doctorate and staying in one place trying to earn tenure did not sit well with Emerson, an avid motorcyclist who moved to Bend about a year and a half ago after living in such cities as St. Louis, where she grew up, as well as Atlanta, New York and Portland.
Her years of working for a remote medical billing company has given her the flexibility "to not only live in a lot of places, but also, obviously, to pursue my dream of being a writer full time, and give me a little more balance," Emerson said.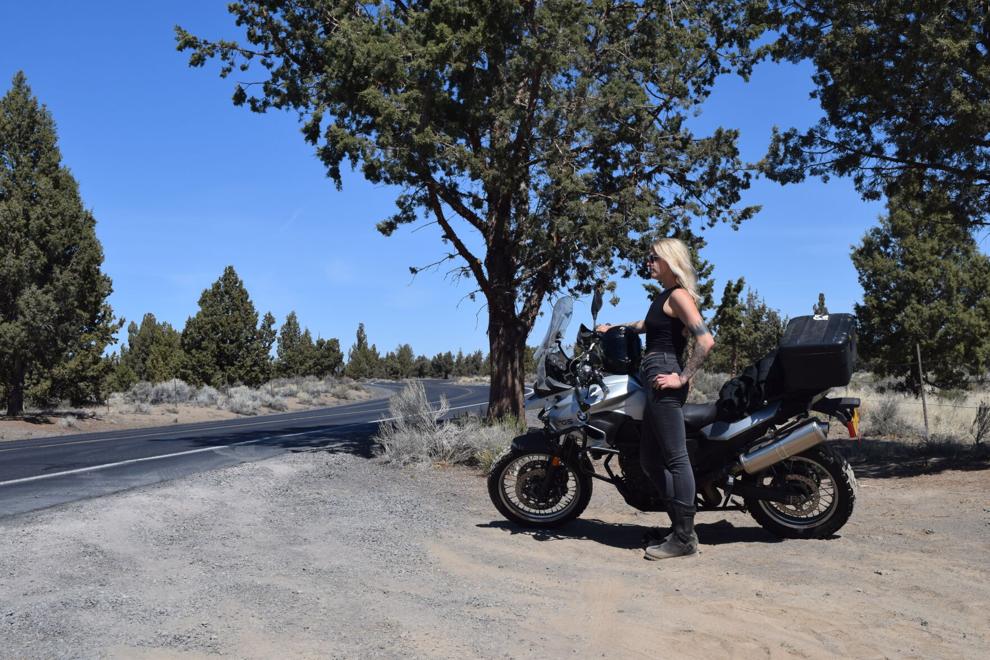 She'd had that dream of being a writer from a young age. When she "suffered a minor quarter-life crisis around 25," Emerson said, "I figured I would give my dream a shot."
The "of Hell" series was born when she alighted upon the idea of a hitman with a conscience. The word "hitman" may call to mind slick modern characters of film, but the epic series is set largely in 1880s New York, a couple of decades after the action seen in Martin Scorsese's "Gangs of New York."
"Being a history buff myself, New York in the latter part of the 19th century was one of my favorite eras in history," she said. "I kind of latched onto that and built the story around it."
"It became this huge historical piece, which does essentially form a story around multiple hitmen with consciences, but it definitely morphed into a much bigger project than I ever thought it would," said Emerson, who was living in New York part of the time she was writing "West of Hell."
Whereas "West of Hell" is the series' origin story, "East of Hell" is about a war for the soul of New York.
"It's kind of like good vs. evil, and all those gray areas in between," she said. The story lines of the series' many characters, including gang members, an orphan and a brothel madam, are inexorably intertwined.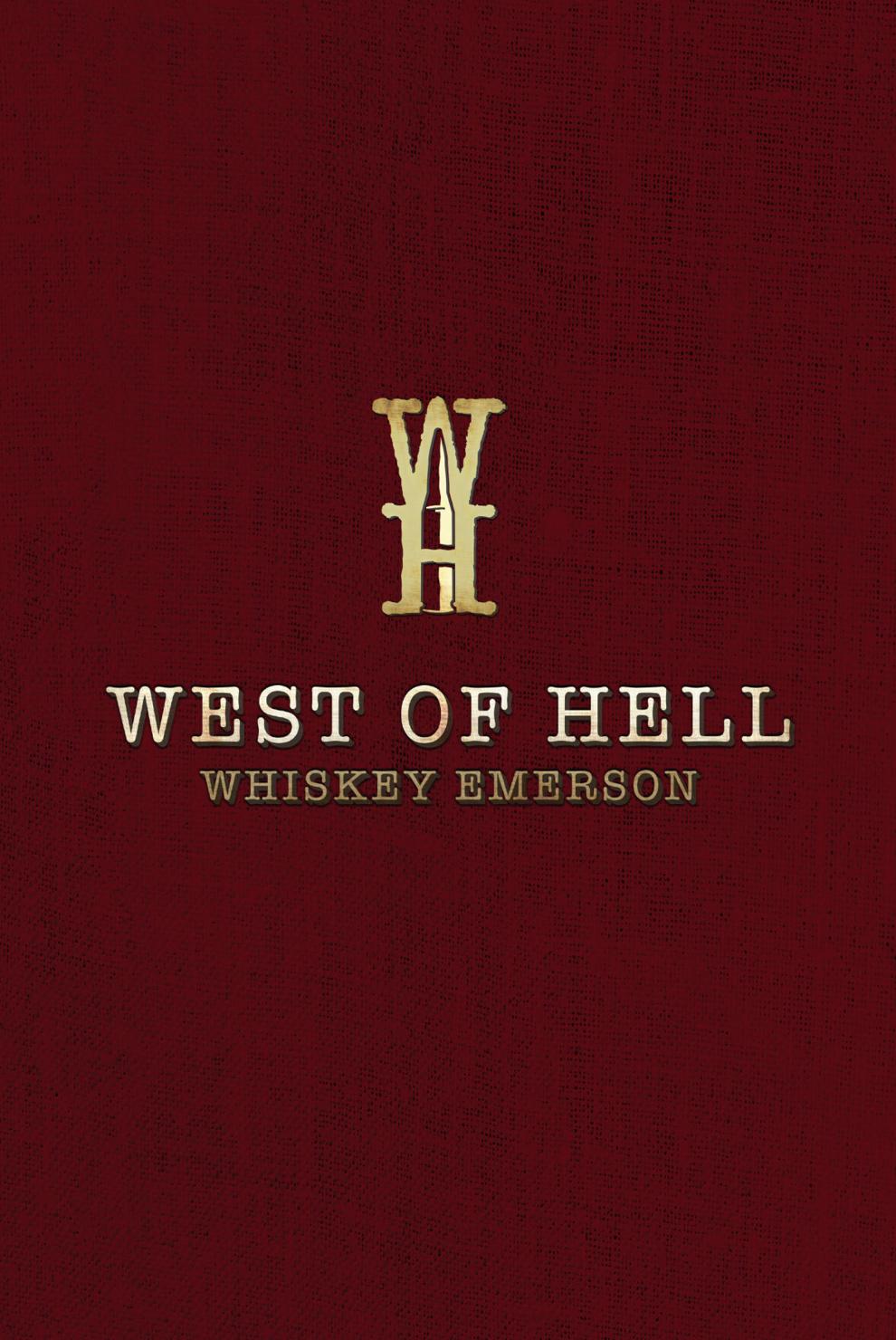 "The story has a lot of twists and turns, and each character really struggles to deal with their own personal demons," Emerson explained. "As the plot unfolds, you start to grasp the deep connections these characters have to one another."
Prior to writing "West of Hell," she wrote short stories, none of which was published. Yet "West of Hell" clocked in at 880 pages, with two more books to go. If that sounds like a major undertaking for a first-time novelist, "It was," Emerson confirmed, laughing.
"This was my first go-around. I really latched on to this story, and originally had planned on it being a 300- or 400-page book," she said. "It grew substantially into a trilogy." She also notes that she rewrote the first novel, start to finish, well over a dozen times over four and a half years.
"I'm glad I did, because it became the story I wanted it to be," she said.
During the last year of writing "West of Hell," she also hunted for representation to help her get it published.
"I could not find, as you can probably imagine, a literary agent that would have any interest in drafting a first-time writer with an 800-page book that's the first in a trilogy," she said. "It's just kind of something you do with passion projects sometimes. If you hit a wall, then you just find a way around it. That's essentially what I did to get these books published."
What she did was launch a crowdfunding campaign to help finance the publication of "West of Hell," then published via the hybrid press Mascot Books.
Replete with editing, PR and quality, hybrid publishing goes beyond self-publishing or a vanity press.
"I ended up being able to get the book published," Emerson said.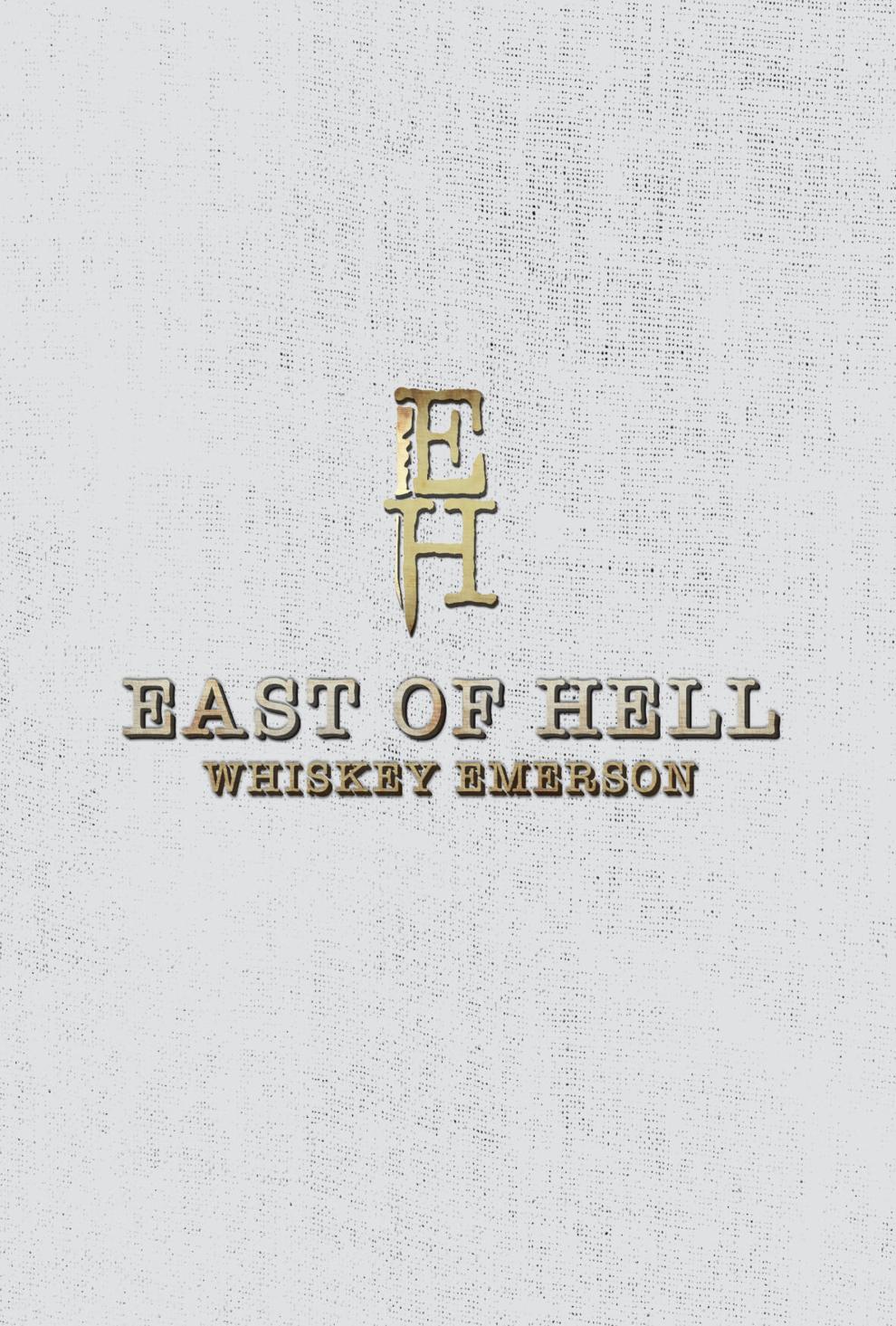 She went the same route to fund the publication of the 830-page, "East of Hell." Thanks to satisfied readers of "West of Hell," which maintains a 5-star rating on Amazon, the new book was financed in about a week's time.
But due to the COVID-19 pandemic, the release of "East of Hell," which you can also buy at Dudley's Bookshop Cafe in Bend, was delayed over a year.
"I'm excited that we're finally here at this point," she said. She already knows how the trilogy will conclude — with "South of Hell, which she hopes to have complete, maybe even in print, by summer 2023.
"It's pretty much mapped out," said Emerson, adding that she's "a very type-A, outlining planner."
For the sci-fi novel "Rationem," she's taking a different route to publication, going with a company called Inkshares.
"How they set up publication is you have to get about 750 pre-orders of your novel," Emerson said. "Once you hit that 750 mark, you'll be able to work with them, with an editor. Your book will be printed, depending on how big it gets, you could do a mass, nationwide scale of printing, which would be so amazing." (To pre-order "Rationem," visit inkshares.com/books/rationem.)
"I'm really lucky," Emerson said. "I've had a lot of support from not just my family and friends, but also the communities of places I've lived. I did my best to pitch a good story, and I think most people who got into reading 'West' … loved it enough that they got hooked and wanted to tell other people about it, which is always the right way to get your stuff out there, having people really love what you make and want to share it with others."