For some reason, many humans love to be scared. That feeling when the hair on the back of your neck sticks up or when goosebumps appear out of nowhere gives a kind of euphoria. According to Psychology Today, besides releasing a dose of endorphins and dopamine along with the adrenaline rush that comes from a good scare, we love knowing that we're completely safe through it all. Watching a thrilling and chilling movie is no different, and that's why the horror and thriller genre has lasted as long as it has and continues to draw audiences' attention.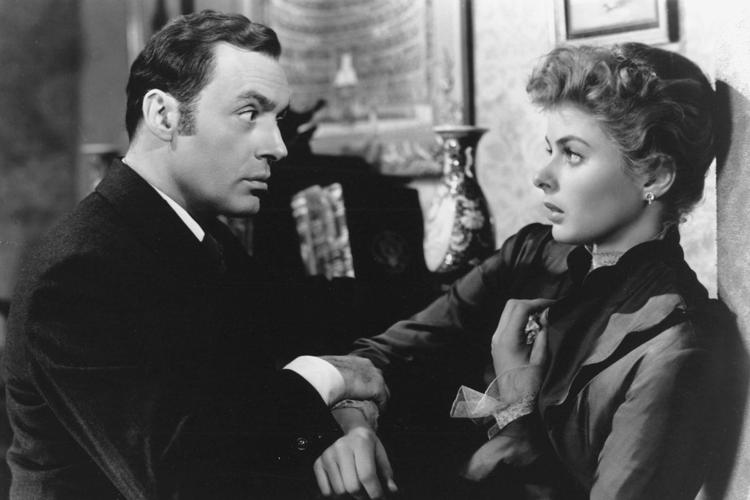 "Gaslight" (1944) — If you ever wondered where the term "gaslighting" someone came from, this is it. A young woman, Paula (Ingrid Bergman), falls in love with a charming man (Charles Boyer) but begins to notice strange things happening in her new London home. Pictures go missing, footsteps are heard in the night, gaslights dim on their own. When she alerts her new husband to the goings on, he writes her off as delusional. He continues to chip away at her sanity in order to maintain a secret he's desperate to keep. It's still spooky, and even more relevant as the abuse that takes its name from the source play is more a part of the public consciousness. This version is actually a remake of a 1940 film of the same name and earned Bergman an Oscar for her performance. Rent it from Amazon Prime, Google Play, iTunes, Vudu or YouTube.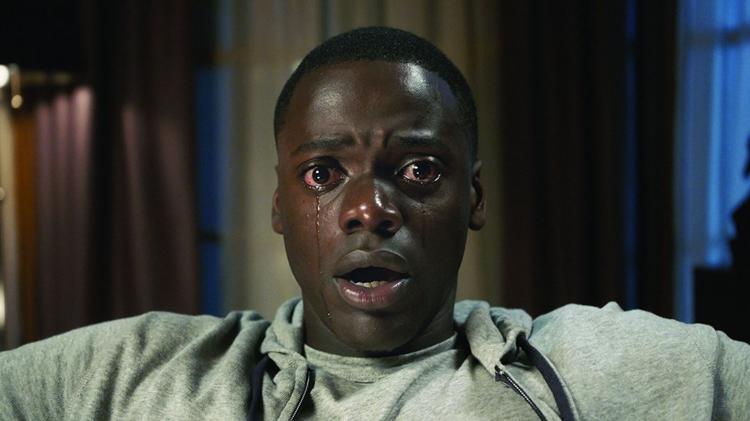 "Get Out" (2017) — One of the few genre films to be nominated for the Best Picture Academy Award, even managing to scoop up the Best Original Screenplay statue for writer/director Jordan Peele. In it, a young African American man named Chris (Daniel Kaluuya) takes a trip to meet his white girlfriend's (Allison Williams) parents, played by the impeccable Bradley Whitford and Catherine Keener. Chris notices that things are odd the second he arrives, and as the weekend progresses, he finds himself in the fight of his life. It's a subtle but horrific story told with stunning visuals and great acting throughout. If you aren't typically a horror fan, this is a good intro to the genre. It also gets better on every rewatch with tiny new details found on each viewing. Rent it from Amazon Prime, Google Play, iTunes, Vudu or YouTube.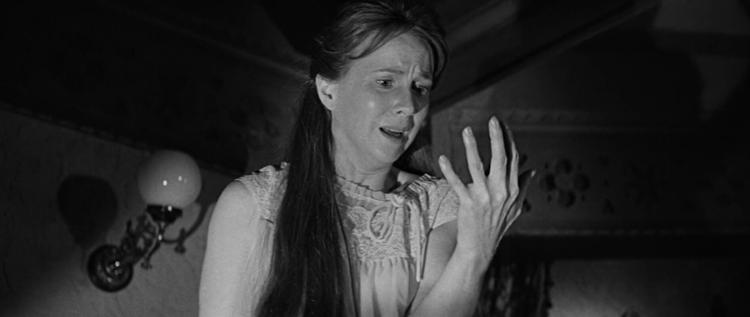 "The Haunting" (1963) — For being nearly 60 years old, this film still has the power to terrify. Based on the book "The Haunting of Hill House" by Shirley Jackson, it centers around an anthropologist (Richard Jackson) who enlists a group of nonbelievers, sensitives and those with a history with the supernatural to prove if a house is indeed haunted. Soon two of the ladies in the group, played by Julie Harris and Claire Bloom, begin to experience strange happenings, and one believes the house is speaking directly to her. It is a fairly generic haunted house story (probably because it was one of the first), but what makes it still so scary is that you never actually see what's frightening about the house. The fear builds out of the actor's reactions and through uneasy camera work. The source material has been adapted a few more times, but none of them equal the terror of the first. Rent it from Amazon Prime, Google Play, iTunes, Vudu and YouTube.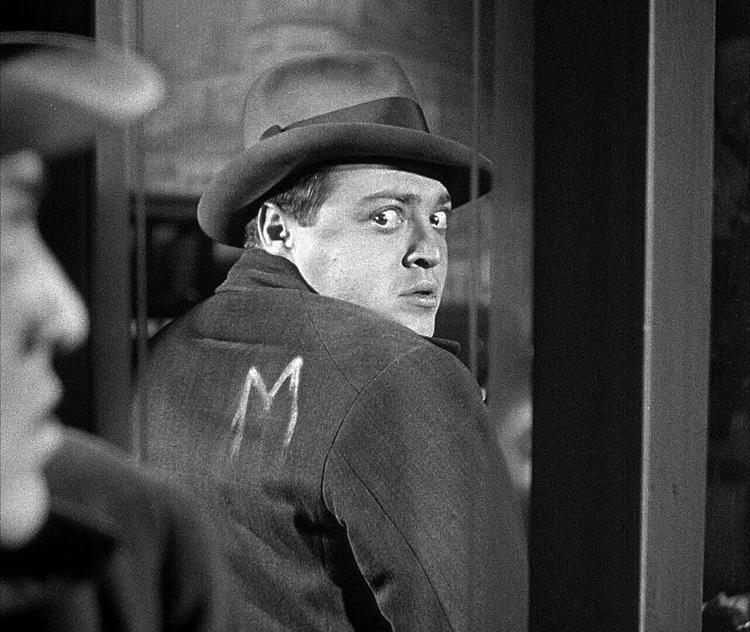 "M" (1931) — The first talkie from German director Fritz Lang and one of the first films to center around a serial killer. Peter Lorre, in his first starring role, plays Hans Beckert, a serial murderer of children who hides in plain sight as more and more children go missing and are later found dead. We don't see much of Beckert until about midway through the second act of the film; up until then we see the public outcry for the police or those in power to do something and find the murderer, we see the police struggle with the case and we see the crime bosses form a kind of posse of homeless people to keep an eye on the children of the city. This role typecast Lorre for years as the villain, but what a villain he made, complete with creepy whistling. Stream it on HBO Max, Kanopy or Hoopla or rent it from Amazon Prime, iTunes or Vudu.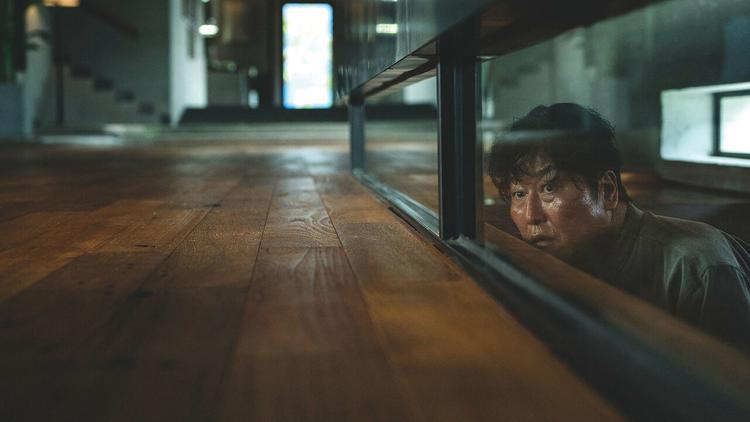 "Parasite" (2019) — The surprise (but worthy) Best Picture Oscar winner isn't really scary in the traditional sense (though there are a couple of moments that may make you jump), but it is suspenseful and leaves you on your toes. The Kims, a poor family, slowly lie and scheme their way into getting hired on as the household staff for the wealthy Park family. They do this all with such ease it's impressive, and everything seems to hang on the fact that they may slip or get found out. Until something comes from a complete left turn and turns the world upside down, and it becomes more about basic survival than simply losing a job. It's funny and heartbreaking all at once with a strong social commentary running throughout. Bong Joon-Ho delivers an impeccable script and direction that deserves to be seen by anyone and everyone with a screen. Stream it on Hulu or rent it from Amazon Prime, Google Play, Vudu or YouTube.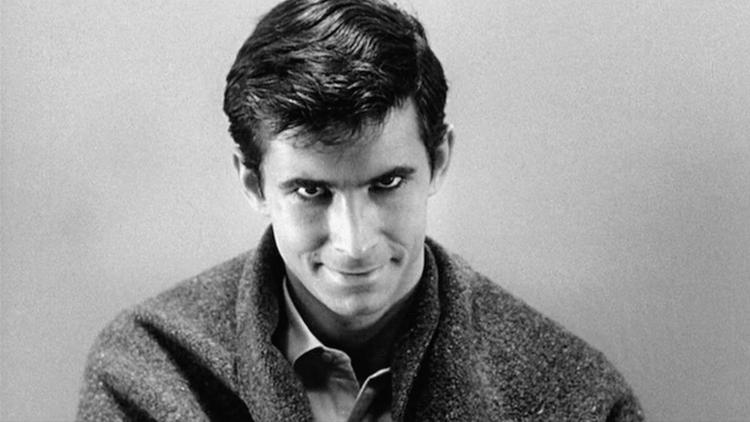 "Psycho" (1960) — This is master of suspense Alfred Hitchcock's most well-known film, based on the Robert Bloch novel of the same name. Hitchcock scooped up the rights (and supposedly as many copies of it as he could) immediately and began adapting it for the screen. It stars Janet Leigh as Marion Crane, a woman on the run from the police after stealing $40,000 to run away with her boyfriend. Crane stops for the night at the roadside Bates Motel and meets the high strung but polite manager Norman Bates (Anthony Perkins), who has a disturbing interest in taxidermy and relationship with his mother. Crane is suddenly killed during the now infamous shower scene, leading her boyfriend (John Gavin) and sister (Vera Miles) to find out what happened. The film is great on its own, but the score is what makes it a classic; without the famous strings-only orchestration from Bernard Herrmann, it loses too much power. Rent it on Amazon Prime, Google Play, iTunes, Vudu or YouTube.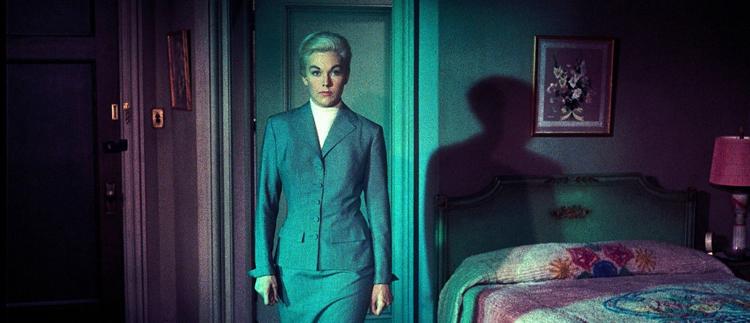 "Vertigo" (1958) — Another one from Hitchcock, but no less suspenseful. The thriller is also based on the novel "D'entre Les Morts" by Boileau-Narcejac. Starring James Stewart as a private investigator with acrophobia and vertigo who is hired to tail a man's wife, Madeline (Kim Novak), after she begins behaving strangely. He believes may be possessed by the spirit of her great-grandmother. Full of great performances and more twists than a street in San Francisco (where the film is set), "Vertigo" sticks with you forever. Rent it on Amazon Prime, Google Play, iTunes, Vudu or YouTube.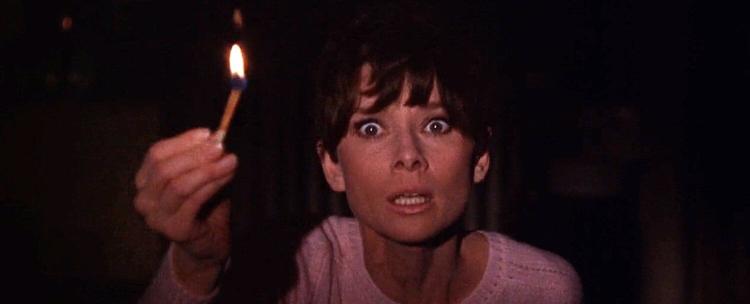 "Wait Until Dark" (1967) — Based on the 1966 play of the same name by Frederick Knott, the film stars Audrey Hepburn as Susy, a blind woman who is left alone in her and her husband's apartment one day when a criminal named Roat (Alan Arkin) breaks in to steal a doll her husband brought home that, unbeknownst to them, was filled with heroin. A classic cat and mouse game ensues between Susy and Roat, and it is terrifying for the person who cannot see the danger around her — and the audience who can. It's smart and incredibly stressful, and Hepburn and Arkin are amazing in it. Rent it on Amazon Prime, Google Play, iTunes, Vudu or YouTube.