Where we're going, we don't need a movie theater.
With filmmakers across the world cooped up and dealing with the effects of lockdowns due to COVID-19, local independent filmmaker Taylor Morden — who's own project "The Last Blockbuster" has also had its premiere date postponed — decided, "With a lot of things on hold, why not remake 'Back to the Future Part II' for no apparent reason?"
"We were just bored," he said, "And I was calling other local filmmaker friends ... trying to think of a way that we could all work on something together. And just over the course of those phone calls, I had the idea to split up a movie into a bunch of different parts and everybody could make their own part ... and I could stitch them all together and we'd have a movie."
That's how "Project 88: Back to the Future Too" was born.
Fan-made versions of popular '80s franchise films aren't new, YouTube is home to many including "Star Wars" and "Raiders of the Lost Ark," but no one had done "Back to the Future Part II."
"Everybody asks 'Why start withNo. 2? Why not the first one?'" Morden explained. "Well, first off, it's my favorite one, and secondly, it has hoverboards in it, and hoverboards are the best part."
He went on to add that the film has "pretty much everything the first one has and all the crazy future stuff and even has a scene at the very end from 'Back to the Future (Part) III' with the Wild West ... (it's) most silly because it's all over the place."
As soon as Morden ended his calls with his filmmaker friends, he set up a website, bttftoo.com, and broke the entire film down to 88 scenes.
(The number 88 is significant to the film franchise as that is the speed that makes time travel possible.)
"I started locally, and it sort of snowballed ... I would tell my local friends, and they would tell their semi-local friends, and then, at one point, after it was live, it got shared around to some of the 'Back to the Future' fan groups, and so the last people to sign up were sorta superfans from all around the world."
When everything was tallied up, 10 of the groups came from the Bend area and over 303 people from nine different countries were involved. "It's all over the place ... (a) couple of scenes are in Spanish, it's pretty cool," he said.
There's even a few cameos from a couple of original cast members of the film.
It took just two days for all the scenes to be claimed, from there the filmmakers had one week to complete shooting.
It wasn't completely smooth sailing though.
"Because of the craziness of everything that's going on and everyone's situation being kind of up in the air right now, we had a lot of people drop out," Morden said, "Then, we would re-assign those (scenes) ... I ended up getting the final scene in my inbox (Sunday)."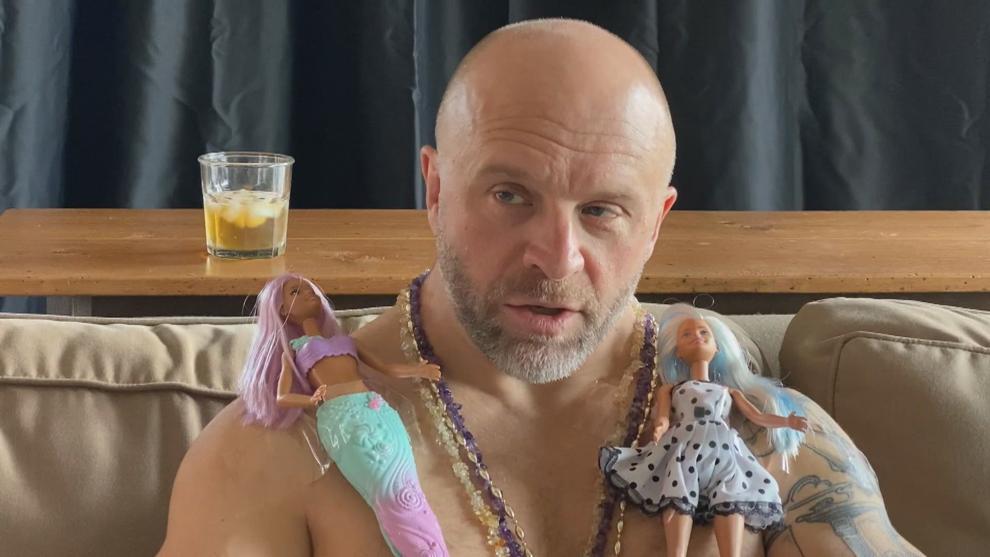 Morden assures that no one had more than a week to finish filming and as he began stitching everything together, the variety of work became apparent.
"It's all over the place in terms of different styles, different levels of quality, different approaches to everything ... this is a silly idea and they've done it with other movies, but no one's ever done it during a global pandemic when no one can leave their house ... To me, it made the submissions much more creative than they would have been at any other time," Morden said.
"There's one where they acted out the scene using only bananas, I was not expecting that. Some of them were shockingly well done. Like there's some clearly professional filmmakers making some of these. There are a couple... I was like 'this looks like the best animation I've ever seen, I would watch a whole movie like this' ... And then there's a lot where there's just 3- and 5-year-old kids trying to act out these scenes and their parents filming them on an iphone and that's also great."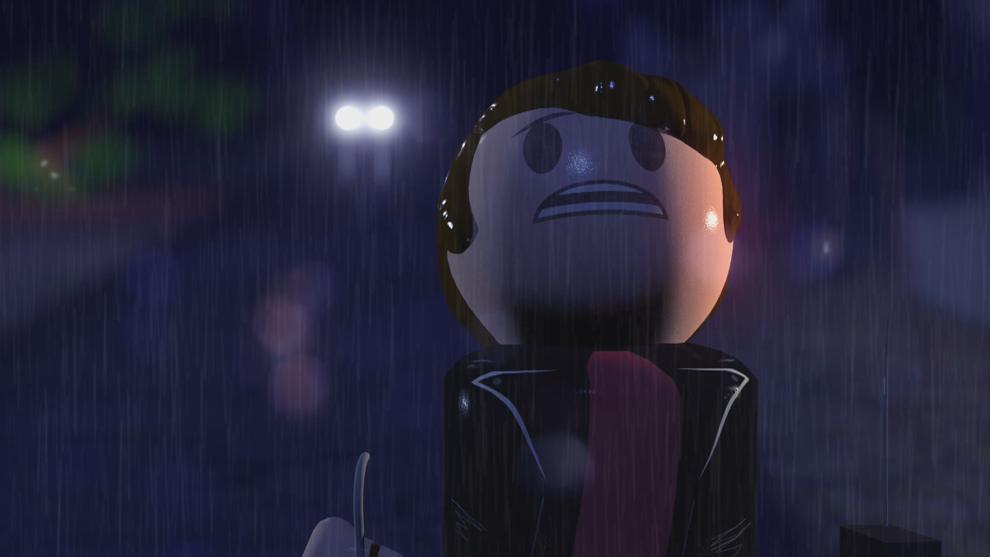 It was up to teams to complete their scenes with full editing, sound and music (if they wanted). "Some people were musicians who were also on board and submitted recorded versions of all the songs and some people just did it a cappella," Morden said, who did his own rendition of the "Back to the Future" theme with a laugh.
Along with the scenes, Morden received many words of thanks from those involved with the project.
"Pretty much across the board (teams have) sent (their scenes) with a 'Thank you so much! This was so much fun. I got to spend three days making a movie with my kids instead of worrying about the news,' or whatever else. And it's given people this creative outlet ... because it's hard when you see all this terrible news and you're under these limitations and you say 'okay, might as well sit on the couch and watch Netflix,' or whatever," he said before stressing, "And that's totally okay, because not everyone needs to write the Great American Novel when they're on lockdown. But I also know that creative people like me, like to be given a challenge, a task, something that you don't have to think about. No one had to write these scenes, they're already written, it's just kinda like a paint-by-numbers coloring book or something. You don't have to think too hard but you can have fun with it, you can be creative and you can put as much or as little into it as you want."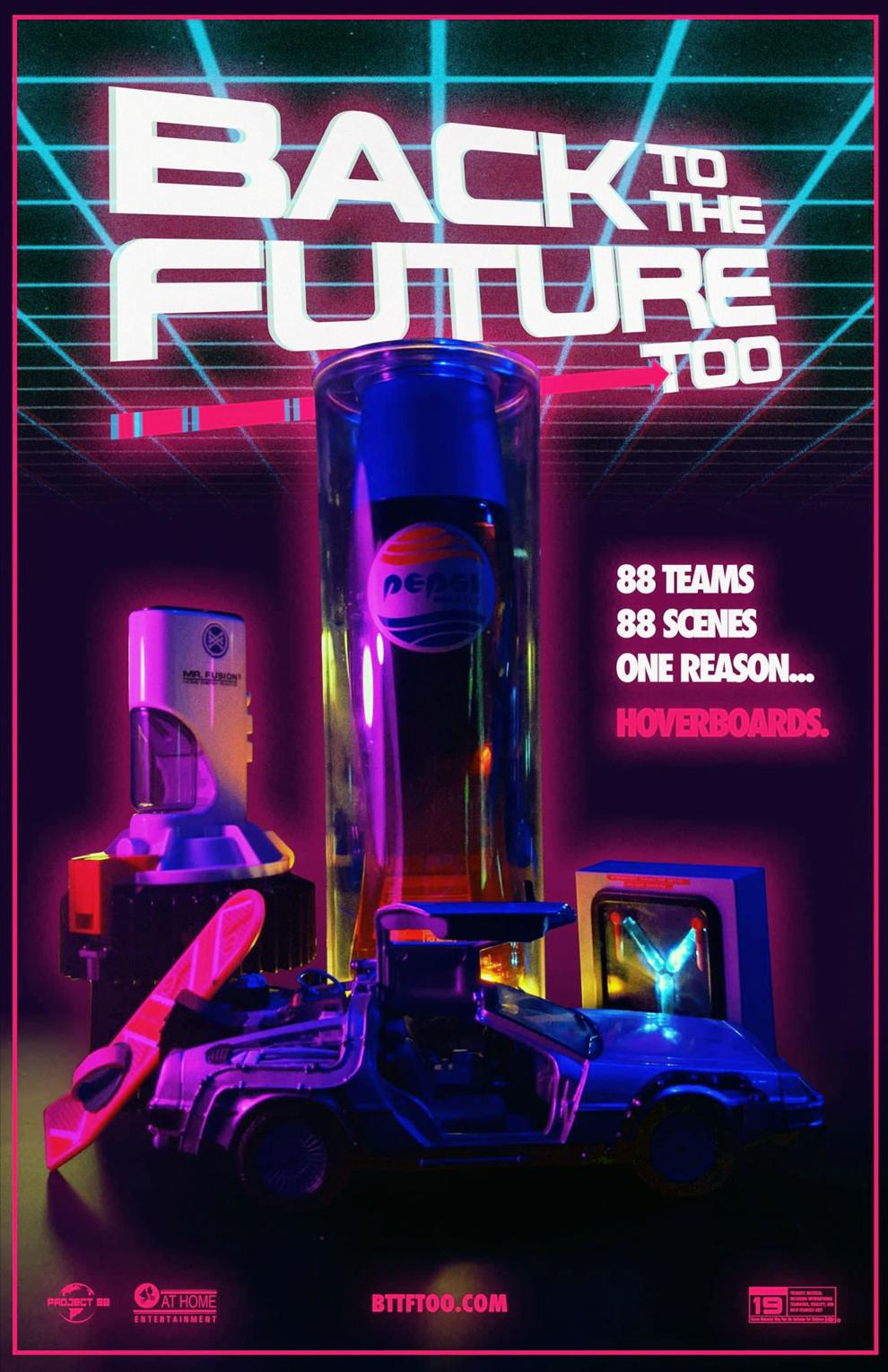 Morden premiered the project on YouTube Wednesday night at 5 p.m. (watch it here: j.mp/34iosn3) and plans on doing Facebook Live watch parties for people to watch together while still being socially distant.
Given the current situation, he also has put a call to action on the video's description as well as a place where people can donate to a charity, saying "If people feel so inclined, if they're in a position to do something...maybe we'll raise a little bit of money that way and that's also good."
Before watching the project, Morden also suggests that viewers who may not be as familiar with, or maybe haven't seen the original "Back to the Future: Part II" in a while should catch up on the source material before popping on Project 88.
"Because as fun and silly as this is, it's a little hard to follow the storyline."
Regardless of familiarity, one thing does shine throughout the project for Morden: joy.
"That's the biggest thing. I'm really proud already of the joy people have gotten out of making it … And I do think that's something that people need right now. Just pure, silly entertainment for the sake of pure, silly entertainment. And there's not more to it than that."