Nothing beats walking into an ice-cold, air-conditioned theater on a hot summer day to kick back and watch the latest action-packed thrill ride, catchy musical, raunchy comedy or space adventure.
Summer has been the time of the blockbuster at the movies for decades since the release of "Jaws" in 1975. It ushered in an era of similarly themed spectacle-type entertainment which, on occasion, can still be revered years later.
This year's summer blockbuster season has been put noticeably on hold due to the coronavirus, so many theaters as they reopen have been turning out the classics to draw audiences back, some are even being screened in Central Oregon theaters this weekend. See the movie times on page 21 for details.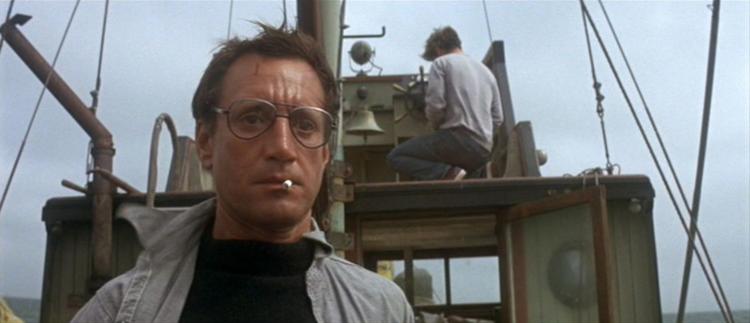 "Jaws" (1975) — "Jaws," which just celebrated its 45th anniversary, continues to remain at the top of the food chain when it comes to blockbusters mainly because it continues to hold up. Based on Peter Benchley's (who has a cameo in the movie) 1974 novel of the same name, it follows small-town police chief Martin Brody (Roy Scheider) as he tries to protect the small summer town of Amity from a killer shark. A young researcher named Matt Hooper (Richard Dreyfuss) helps Brody convince the mayor of the town to close the beaches and ultimately hire the crusty and drunk shark fisherman Quint, played beautifully by equally crusty and drunk Robert Shaw to kill the beast. Watching it today, it still feels as real as it must have in the '70s. You still feel caught up wondering if the shark will actually win this time. Is Hooper going to make it out of that cage? Is Quint going to get a bigger boat? The production was notorious for its problems, mainly due to the film's antagonist, the shark. Those issues caused the up-and-coming director Steven Spielberg to shoot mostly without the shark and instead focus on the surrounding tension. Characters are fleshed out wonderfully and react the way anyone would today. It is one of the rare films that transcends time and is still accessible. Quint's speech about the U.S.S. Indianapolis is still one of the most stirring moments in cinema history. Stream it on HBO Max/Go or rent it from Amazon Prime, Google Play, iTunes, Vudu or YouTube. You can also see it at the Odem Theater Pub in Redmond until July 2.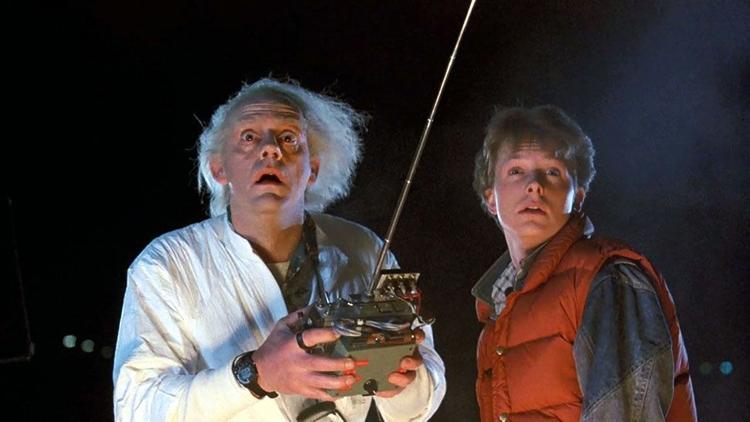 "Back to the Future" (1985-1990) — The "Back to the Future" franchise has such a following that even local filmmaker Taylor Morden decided to make a fan version of the second film with the help of over 300 people around the world in April. The original trilogy continues to charm with its story of Marty McFly (Michael J. Fox) and his adventure-filled return to the year 1985 after he is sent back in time to 1955 in a DeLorean-turned-time machine. With the help of the young version of his friend Doc Brown (Christopher Lloyd) and run-ins with his own parents, Marty has to put the past right in order to return to his present. Part II deals with the repercussions of changing the past and feels almost prophetic in some ways while Part III sends us way in the past to save Doc Brown. Everyone has their favorite film in the trilogy (mine is Part III), but each has its own flair and special quality that makes them a package deal. Stream them all on Netflix or Showtime or rent them on Amazon Prime, Google Plus, iTunes, Vudu or YouTube. Stream Taylor Morden's "Project 88" fan-made "Back to the Future Part II" on YouTube.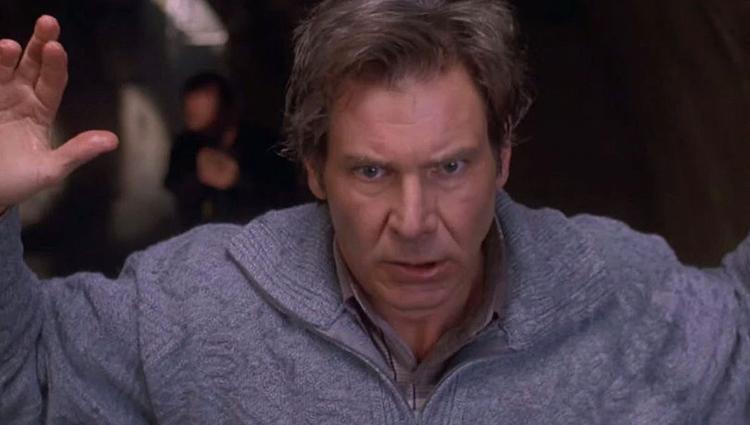 "The Fugitive" (1993) — Based on the '60s television series of the same name, the film follows Dr. Richard Kimble (Harrison Ford) as he is wrongfully convicted of killing his wife, escapes from prison and finds the one-armed man who was responsible, all while having the U.S. Marshalls hot on his trail led by Samuel Gerard (Tommy Lee Jones). It's a typical action thrill-ride as Kimball stays one step ahead of capture the whole time and Gerard is bent on finding Kimball, not caring if he's innocent or not. Rent it from Amazon Prime, Google Play, iTunes, Vudu or YouTube.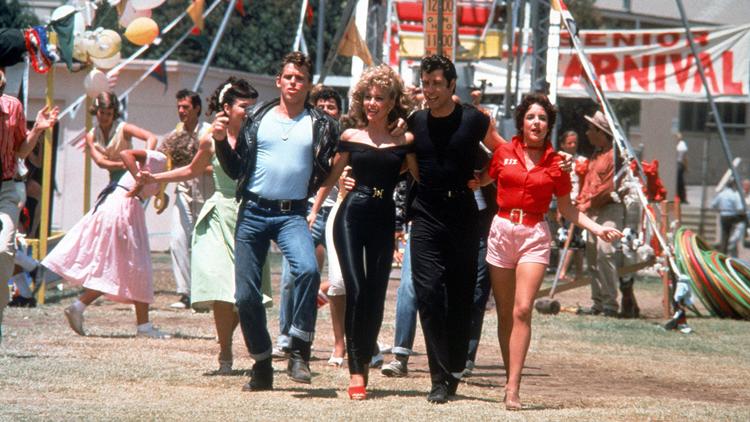 "Grease" (1978) — OK, so the message of the film is pretty terrible (i.e., completely change yourself for the guy you like), but the songs are so catchy, I'll bet you're singing at least one of them right now. It's the senior year of high school for the Pink Ladies and T-Birds of Rydell High, where the ladies welcome a newcomer, Australian Sandy Olsson (Olivia Newton-John), to their ranks, helping her navigate school and figure out how to get over her summer love, Danny Zuko (John Travolta) after he throws on a phony player act around his friends. But Danny really is stuck on Sandy, and the two are hopelessly devoted to each other. Full of classic songs including the out-of-place '70s hit "Grease," sung by Frankie Valli, but who cares! The cast were in their mid-20s to early-30s when they played high schoolers anyway; nothing matters when "this is the life of illusion, wrapped up in trouble, laced with confusion." Rent it on Amazon Prime, Google Play, iTunes, Vudu or YouTube.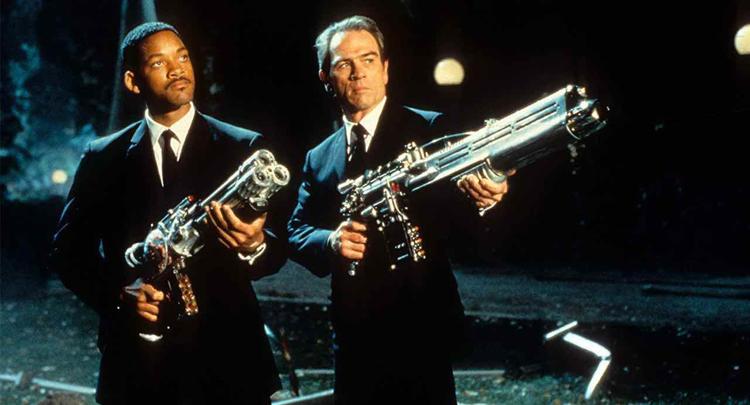 "Men in Black" (1997) — A secret organization called the Men in Black protects the earth from otherworldly visitors, monitoring them and cleaning up messes when necessary. When an NYPD police officer, played by Will Smith in his Will Smithiest of roles, is recruited to join the organization alongside Agent K, played by the always grizzled Tommy Lee Jones, they begin to investigate an intergalactic terrorist in his attempt to steal powerful technology left on Earth. Loosely based off a comic book, the movie launched a franchise that (hopefully) ended with last year's "Men in Black: International." The original is still the best with campy sci-fi fun that never takes itself too seriously while still being fresh. Rent it on Amazon Prime, Google Play, iTunes, Vudu or YouTube.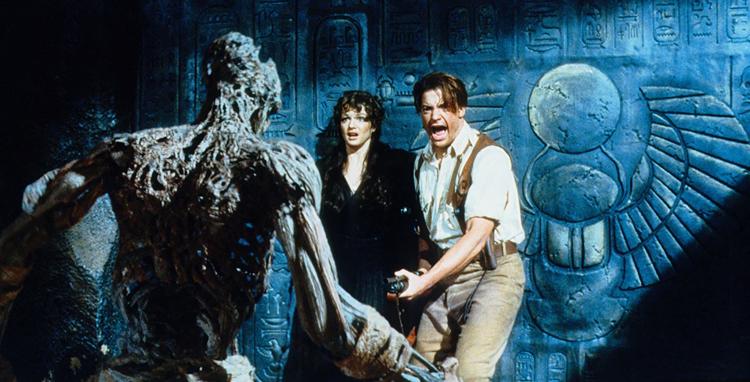 "The Mummy" (1999) — Ah, peak Brendan Fraser as the adventurous Indiana Jones-esque Rick O'Connell who is enlisted to help equally adventurous librarian Evelyn Carnahan and her brother Jonathan (Rachel Weisz and John Hannah) to help them find the city of Hamunaptra. When they get there, they unwittingly raise the ancient Egyptian priest Imhotep (Arnold Vosloo) from the dead. He then begins to regenerate, releasing the 10 Plagues of Egypt along with him. Based loosely on the 1932 film that starred Boris Karloff and was part of a series of pre-code Universal Pictures horror films, the 1999 version utilizes the special effects of the day and still manages to thrill.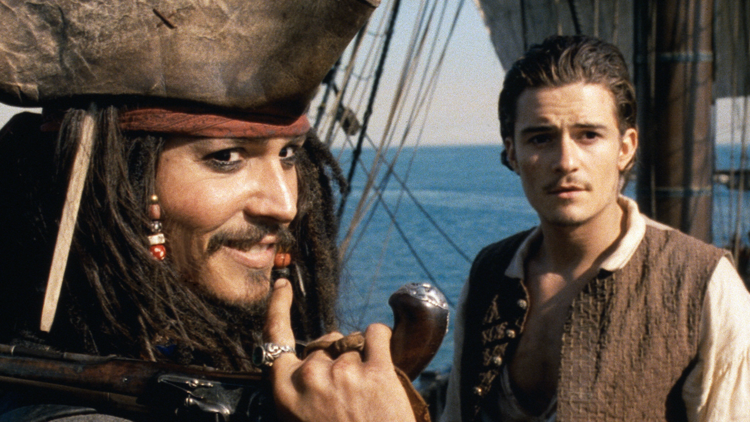 "Pirates of the Caribbean: The Curse of the Black Pearl" (2003) — Another one we can all wish just stuck with the one-and-done method instead of trying to spin an entire franchise out. Based on a ride at the Disney theme parks, and starring Johnny Depp in probably his most iconic role (which says a lot for the chameleon-like actor). When Captain Jack Sparrow (Depp) arrives in British colony Port Royal, ignorant about the fact that the island will later be besieged by the pirate crew of the Black Pearl. They capture the governor's daughter, Elizabeth Swan (Keira Knightley), who has a valuable and rare coin from treasure the pirates are after. Young swordsmith Will Turner (Orlando Bloom) enlists the help of Sparrow, and the two go after the Pearl and Elizabeth. A great swashbuckling adventure on the high seas with brilliant characters and a fun story, the follow-up films, unfortunately, missed those marks. Stream it on Disney Plus or rent it from Amazon Prime, Google Play, iTunes, Vudu or YouTube.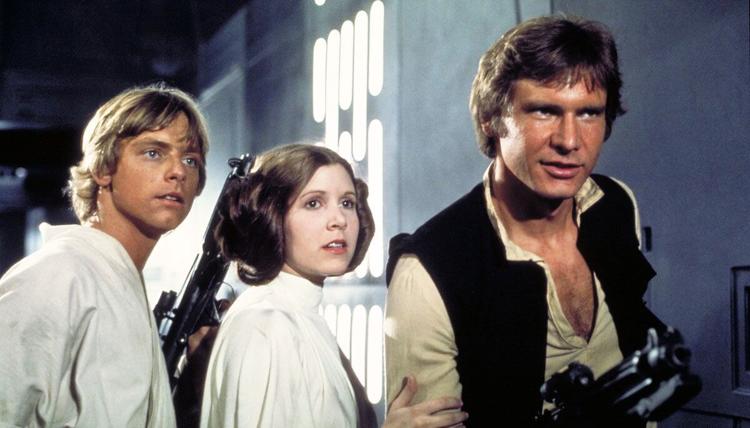 "Star Wars" (1977-1983) — Despite how you may feel about the new trilogy or even the prequels, the original "Star Wars" trilogy is still ranked by most fans as the best of the three generations of films. Granted, nothing much happens during Episode IV "A New Hope" we get a great sense of the universe that has been born out of writer/director George Lucas' head. It's with "Empire Strikes Back" that the series really shines. Still my favorite "Star Wars" installment, Episode V is a little darker, more mysterious and packed with adventure. And say what you will about the Ewoks in "Return of the Jedi," there are devastating moments that the creatures clearly aimed at kids have to deal with — loss, death and destruction wrought by the Empire. Because authoritarianism doesn't care how cute and cuddly you are. Stream them all on Disney Plus.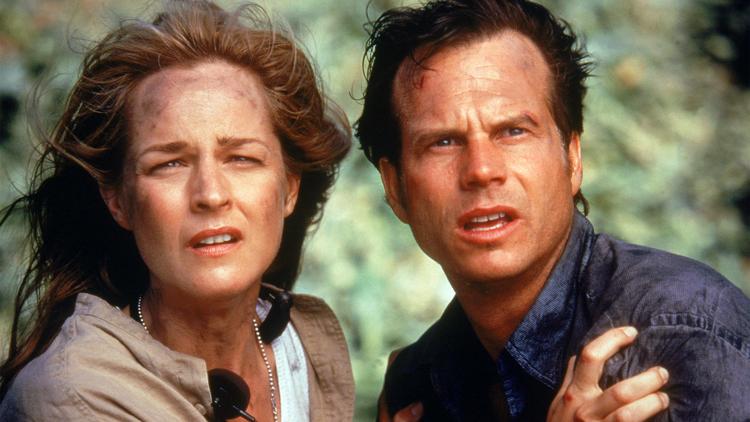 "Twister" (1996) — The dialogue is pretty hokey and there's a lot of meteorological jargon bandied about that may or may not be entirely accurate, but "Twister" was a major player in the special effects department when it was released. Today, a lot of them leave much to be desired, and much of the acting is forced, but it is still my favorite "bad" movie. I can go on listing the things that are wrong, but a large chunk of that list is actually what makes it good. Helen Hunt and Bill Paxton's chemistry isn't great, and they argue annoyingly for the majority of the time they're together, but — mostly due to Hunt's performance — they manage to keep you engaged in their dilemma and their drama surrounding their characters' divorce. If you forgot, Philip Seymour Hoffman also gives quite the performance as Dusty the bodacious storm hunter and Cary Elwes shines as the trope-filled, sniveling bad guy Jonas. The soundtrack is also pretty great. Stream it on Netflix or rent it from Amazon Prime, Google Plus, iTunes, Vudu or YouTube.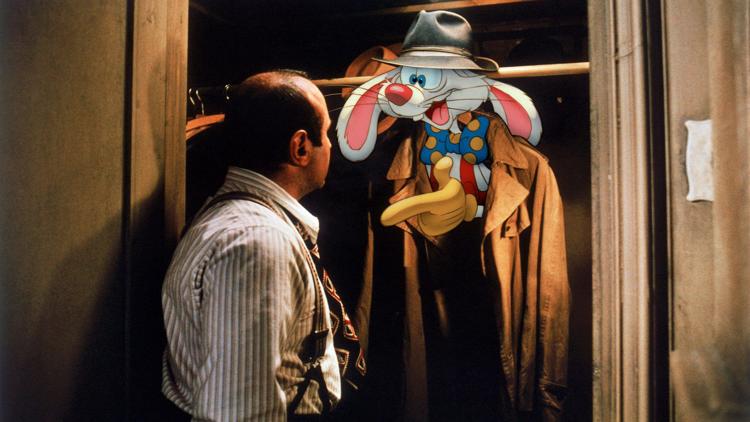 "Who Framed Roger Rabbit?" (1988) — Detective Eddie Valiant (Bob Hoskins) worked cases in Toontown until his brother was killed by a toon. He turns his back on the loveable animated characters and heads for the bottle, where he stays for years until he is hired by producer R.K. Maroon to investigate the possible adultery of Jessica Rabbit, wife of animated funny man Roger Rabbit. When Maroon ends up dead, Roger is on the shortlist of suspects from the terrifying Judge Doom (Christopher Lloyd), and Eddie decides to help. Full of zesty references and dialogue from Hollywood's Golden Age, as well as a groundbreaking (for the time) mix of animation and live-action scenes, the "kids" movie is probably more adult than you remember and is just as good to watch without the kids as with them. Stream it on Disney Plus or rent it from Amazon Prime, Google Play, iTunes, Vudu or YouTube.