The cancellation of the 2020 Deschutes County Fair and Rodeo means a lot of things to a lot of people. No smell of sizzling meat and frying dough and powdered sugar wafting through air filled with laughter and the good kind of screams. No concerts. No ribbons. Worst of all, no midway means no scary, body-jerking carnival rides that leave you questioning your own sanity, at least as long as it takes to get to the next ride.
Yes, a year without a fair is the definition of unfair. So when your friends at GO! Magazine were conceiving our "unfair" guide to fun, we knew we had to include some alternative thrills. These are a few suggestions for substitute fun, but there are plenty more to be had on trails and waterways.
Zipline at Mt. Bachelor: It's a little pricier than your average fair ride, but at $99, the brand new, self-guided ZipTour at Mt. Bachelor offers a heck of a fun way to drop 1,400 vertical feet at up to nearly 60 miles per hour. It's a dual-line, self-braking system, meaning you and a friend or loved one can zip down side by side. Contact: mtbachelor.com/events-activities/zipline.
Skateparks: Skateboarding takes some time to learn, but its rewards are plenty. Madras, Prineville, Redmond, Sisters and Bend all boast skateparks. In Bend's case there are three: Bend's two oldest skateparks are located on either end of the dog park in Ponderosa Park, 225 SE 15th Street; its newest skatepark is located in Rockridge Park, 20885 Egypt Drive. Scooters are always allowed in Rockridge, which is probably the most roller coaster-like of all the parks mentioned here, as well as the north Ponderosa Skatepark, often referred to as "Pondy" by its users and shared with skateboards and BMX bikes. Oregon-based Dreamland Skateparks, one of the nation's premier skatepark companies, built three of Central Oregon's parks: Redmond (2001), Madras (2005), and Prineville (2019). Sisters is an amazing skatepark, designed and built by locals, with three gnarly bowls. Admission is always free.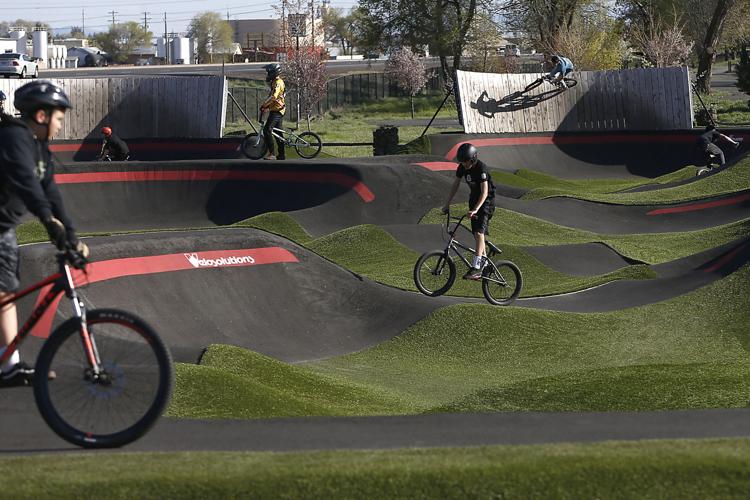 Redmond Pump Track: Hop on your BMX or mountain bike and ride to your heart's content at the paved pump track, located at 124 NE Hemlock Ave., Redmond. Free.
Outdoor Activity Pool at Juniper Swim and Fitness Center: With a modified schedule, Bend Park & Recreation District has reopened its popular swimming pools. More importantly, that includes the Outdoor Activity Pool at 800 NE Sixth St., Bend. With 50 reservation slots for groups of two to 10, you'll need to plan ahead. Visit bendparksandrec.org for info on registering for one multiple time slots available.
Sun Mountain Fun Center: The coronavirus pandemic can't stop Bend's longtime go-to spot for fun. Sun Mountain Fun Center is open for bowling, arcade, bumper cars and go-carts are up and running, with safety measures in place such as every other lane being open for bowling. "Everything is open inside and outside," said co-owner Scott Ramsay. "We have a vintage carnival ride that has eight little cars on it that go around in a circle. We of course have some of the vintage coin-op horse rides, along with miniature golf and the go-carts and all that stuff outside." Sun Mountain Fun Center is in the midst of a facelift, Ramsay said, and will introduce laser tag and virtual reality sometime in the fall, "as soon as we get past this COVID stuff," he said. Prices vary.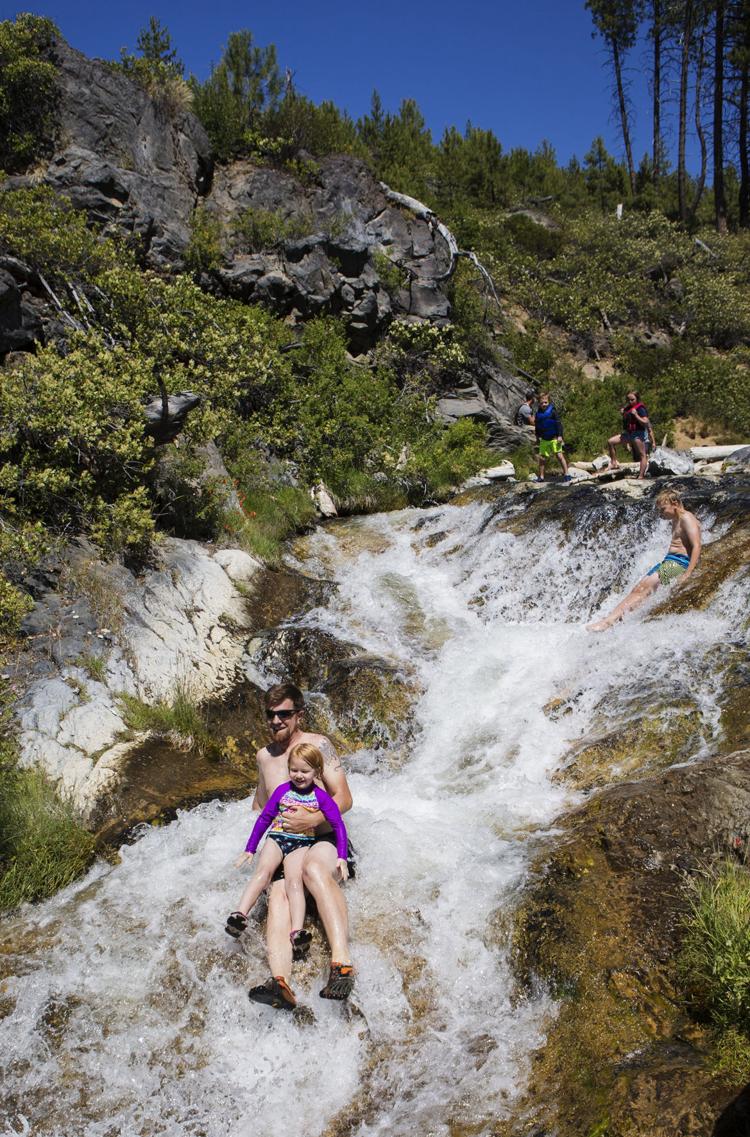 Paulina Creek waterslides: There are natural waterslides to be had in Paulina Creek in Newberry National Monument, near La Pine, if you're willing and able to hoof it. As Bulletin reporter Mark Morical wrote in 2018: "A crowd of 20 or so folks were swimming, jumping into the creek from near the falls, and snapping photos. This time of year Paulina Creek transitions from a hiking destination to a swimming-and-sliding destination. The group we encountered was part of the Paulina Plunge, billed by paulinaplunge.com as a "downhill waterfall mountain bike tour" along the creek. … A few of the waterfalls along the creek form naturally smooth rock slides, and many adventurers enjoy sliding down these formations on hot summer days." Free if you hoof it, or join the folks at Paulina Plunge for $75 per person, a price that drops to $70 after Aug. 15.
Playgrounds: They're not the kind of giant swings or three-story-high slides that will quickly acquaint you with G-force or gravity, but they're open, and you might feel the wind in your hair, and for a moment, relive the fun of fairs.
Slip 'N Slide: All you need is the Wham-O classic or one of its many imitators, a stretch of grass, a garden hose, and you're in business. Older readers might want to think twice before hurling their bones across slick, wet plastic, but if you're in the market for some laughs and possible abrasions, knock yourself out (not literally).
Water guns and soakers: These need little explanation, and can easily sub in for shooting at inanimate midway games. No prizes except the satisfaction of soaking your enemy (or sibling).