Children's books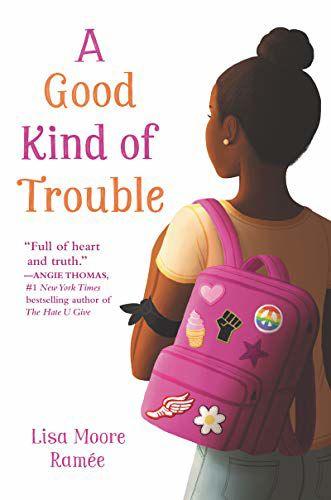 "A Good Kind of Trouble," by Lisa Moore Ramée
Shay's devoted friendships with Julia and Isabella — the triad nicknamed "The United Nations" due to their diverse ethnicities — are essential to her. But in seventh grade, new crushes, interests and questions about race and belonging are making Shay's relationships complicated to navigate. Shay feels uncomfortable with protests, but a miscarriage of justice leads her family to the Black Lives Matter movement. When she is confronted with unfairness in her school, she has to make a hard choice. The audiobook version is immediately available to download through DPL's Hoopla collection. Listen together in the car for an excellent start to your family's discussion of how to stand up for what's right. Recommended for ages 9 and up.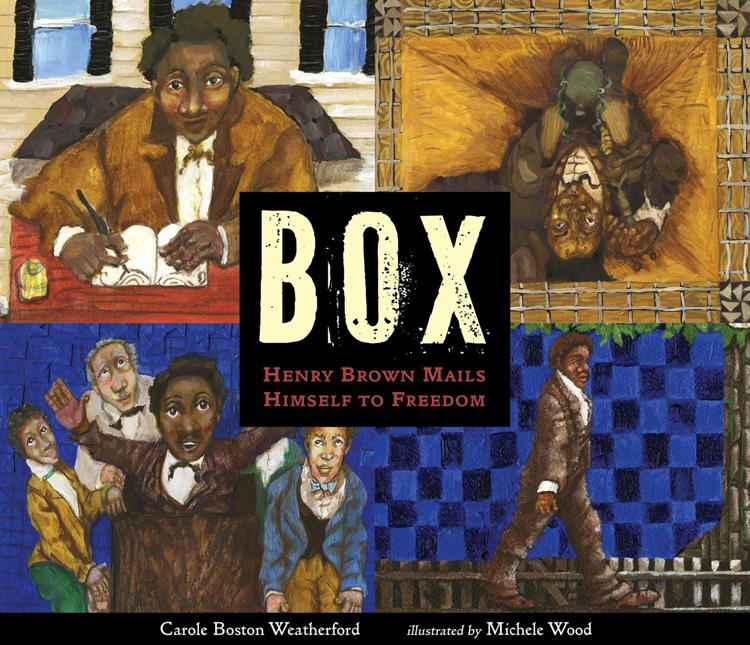 illustrated by Michele Wood
Weatherford employs few words for her first-person retelling of Henry Brown's brutal enslavement (including the treacherous sale and loss of his wife and four children) and heroic escape via express mail. Reflecting the sides in a box, the book is written in sixains (poems with six lines). The structure of the text and richness of Michele Wood's accompanying multimedia illustrations are best appreciated in the physical book, but alternate formats also movingly convey the true story of a remarkable man, the horrors thrust upon him and the determination of his courageous escape. Immediately available through DPL's Hoopla collection as a streaming audiobook, or movie with read-along. Ages 10 and up.
— Julie Bowers, Deschutes Public Library community librarian
Teen books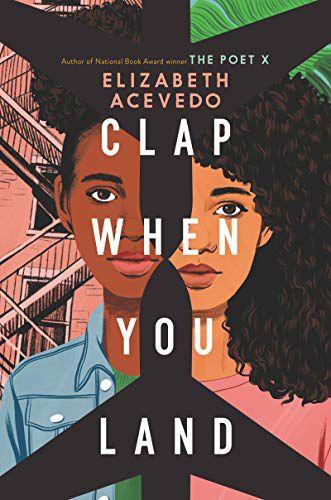 "Clap When You Land," by Elizabeth Acevedo
Acevedo returns with another lyrical masterpiece. Two sisters, two countries, one tragedy, one father and one enormous secret. The story bounces between two girls, Camino in the Dominican Republic, whose voice is melodic and direct, and Yahaira in New York City, whose voice reflects the city's energy and flow. Both grieve after the death of their father in a plane crash, first independently and then together, building a bond of which they could have never dreamed. Acevedo's Own Voices perspective and command of verse lend an emotion and urgency that would be a feat to replicate. Join Camino and Yahaira's honest journey of self-discovery, forgiveness and sisterhood. Ages 14 and up.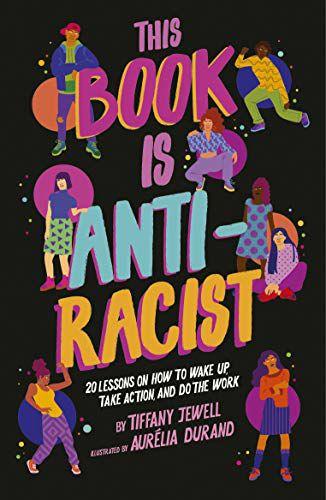 It's time to take the journey of becoming anti-racist. Whether you are a teen or adult, this book is a great place to start. Jewell guides readers through topics of diversity and anti-racism, while providing opportunities for reflection and self-discovery. Using an inclusive global perspective, Jewell provides examples framed for accessibility and taking action. Durand makes the 20 lessons hit home through colorful illustrations that you will want to frame. Also, key concepts are underlined throughout with a glossary of definitions to actively inform readers. Grab a journal to track your anti-racist journey. Ages 10 and up.
—Sami Kerzel, Deschutes Public Library community librarian
Adult books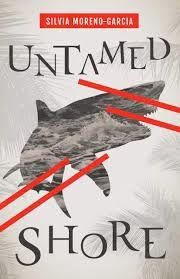 "Untamed Shore," by Silvia Moreno-Garcia
Fans of classic noir literature will devour Moreno-Garcia's take on the genre set in 1970s Baja California. Eighteen-year-old Viridiana is languishing in her small town when an American writer arrives with his glamorous wife and her brother. She is hired to help the trio and is quickly enamored, but all is not as it seems and trouble is not far behind. Viridiana appears naive, but when things start to go sideways she may prove herself a capable femme fatale. Soaked in Baja's bright heat, this slow-burn of a mystery is a perfect summer read.
A subtle gothic tension propels this luscious debut novel exploring slavery in America through three interconnected stories. Abigail is brought to New Orleans from Haiti, on the brink of revolution, in 1791. In 1857, Margo and her sister are sold from New Orleans to a Kentucky landowner. And in present day Ohio, Haitian refugee Gaelle is a nursing assistant struggling to make a living. Each has her own source of magic that helps her survive the conventions of her time. A mysterious elderly patient in Gaelle's care may be the link between the women in this engaging historical fantasy.