Children's books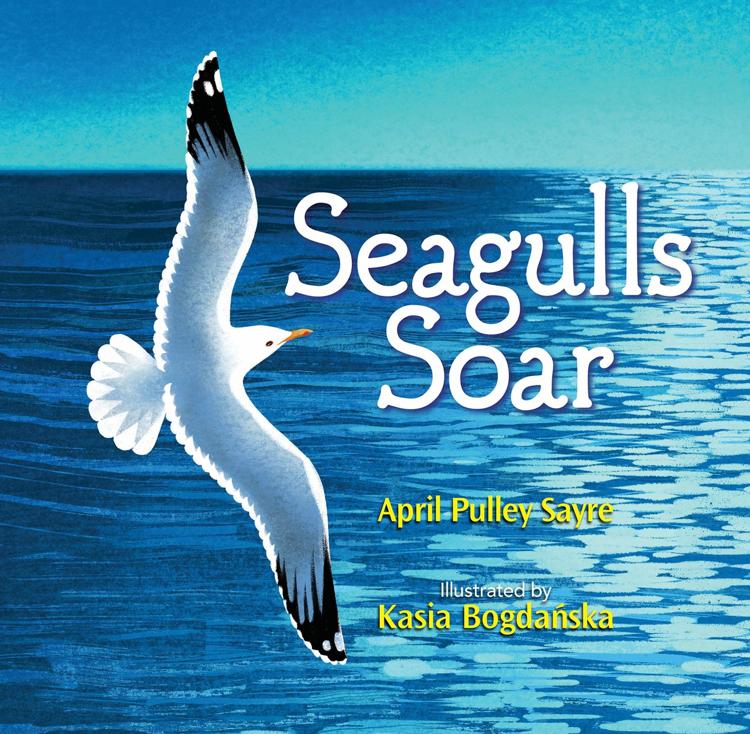 "Seagulls Soar"
by April Pulley Sayre, illustrated by Kasia Bogdanska
Did you know that seagulls are omnivores? With each poem, you'll learn interesting facts about seagulls as they fly through the sky or soar in the desert. Sayre's new book inspires playful questions. For example: Do seagulls eat insects? Do seagulls dance? Why do they fly so close to whales and shrimp boats? "Yack! Yack! Yack!" Children will enjoy wiggling, flying and stomping while reading aloud each poem. Bogdanska's illustrations are beautiful and filled with bright colors. Readers will feel the wind and imagine each splash and catch. The next time a bird flies by, you might find yourself studying the movement and wondering where it's going. Sayre delivers an engaging and fun poetry book. What rhyming words will you discover? More interesting facts about seagulls are located in the back.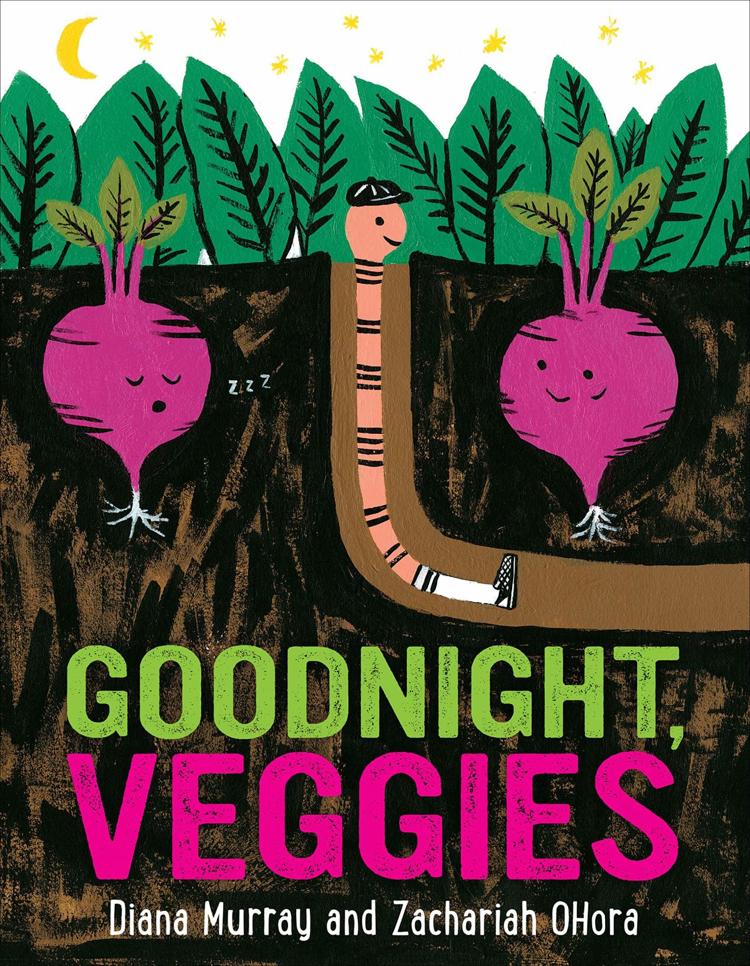 "Goodnight, Veggies"
by Diana Murray and Zachariah OHora
Did you know that vegetables need lots of sleep? But why would they be tired? Follow a friendly worm through a community garden where the sun is setting and everyone is settling in for the night, including "cuddly cauliflowers" and "baby carrots snuggling." This rhyming picture book will make you smile especially when "Rhubarbs are reading stories to worn-out broccolis." Even though the celery is snoring, soon all of the veggies are sound asleep. Families will love reading this aloud and talking about their own gardens. Murray's rhyming goodnight picture book is delightful. Filled with a wonderful mix of bold colors, award-winning OHora's acrylic illustrations are imaginative and charming. What will you plant in your garden this year?
—Paige Bentley-Flannery, community librarianTeen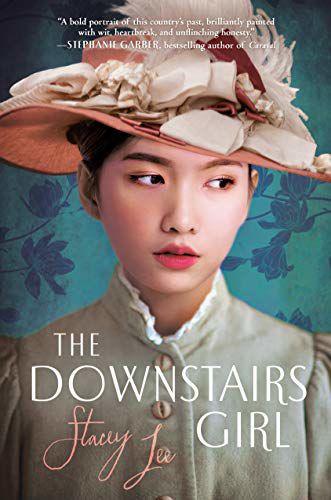 "The Downstairs Girl"
by Stacey Lee
Atlanta in 1890 is a deeply racist and sexist place to live, and Chinese-American Jo Kuan must carefully thread that needle to keep herself afloat. Jo is hired on as a lady's maid by day, while anonymously writing a newspaper advice column under the name Miss Sweetie at night. She lives a life outside the norm for society, residing in a hidden basement leftover from the Underground Railroad, being neither "white" not "black" in a culture that defines itself along those lines, and expressing herself in both subservient ways in her public role while sparking controversy in her secret one. For 12 and up.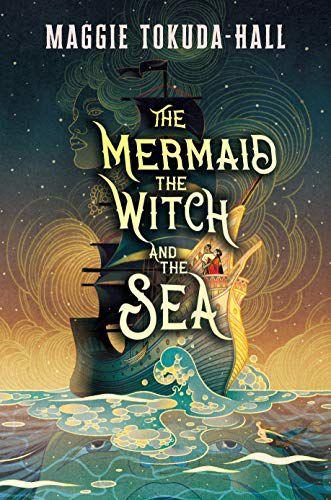 "The Mermaid, the Witch, and the Sea"
by Maggie Tokuda-Hall
An Imperial bride who faces a long journey with an arranged marriage at its end befriends a young pirate tasked with protecting her. Our pirate, Florian, resents the wealth and power of the royal class, but slowly warms to the situation, though not enough to reveal the secret of his/her gender. While rushing through the seas to their dreaded destination Evelyn Hasegawa, the bride, and Florian/Flora form a bond and seek to escape. Along the way they attempt to free a captive mermaid, encounter double agents, the long arms of the Nipran Empire (based on Japanese culture) and the power of the Sea herself. The tale has both brutality and beauty, and seamlessly combines magical and historical elements. For 13 and up.
—Josie Hanneman, community librarianAdult books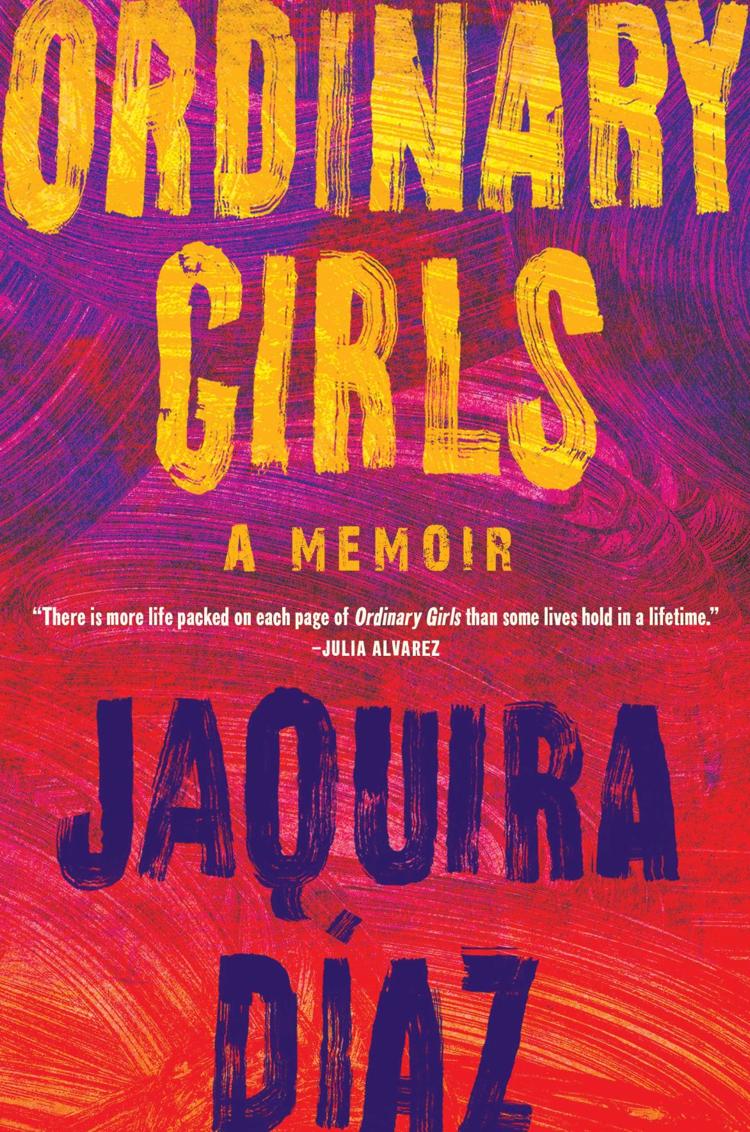 "Ordinary Girls: A Memoir"
by Jaquira Díaz
Jaquira Díaz's first book chronicles her childhood growing up in a caserío in Humacao, Puerto Rico, surviving a tumultuous adolescence in Miami and journey into adulthood. She finds solace in childhood friendship, navigates the unpredictable environment of growing up with parents suffering from mental illness, incarceration and community violence. Díaz moves around in time, illustrating the nonlinear process of healing and growth. She writes towards the end of this journey that "This is who I write about and who I write for. The black and brown girls … who never saw themselves in books … for the girls who love other girls." This book is powerful and finely crafted with lyrical language. "Ordinary Girls" is a journey of nuance and self-reflection, memory, intergenerational trauma, perseverance and hope that invites the reader to reimagine ordinary girls.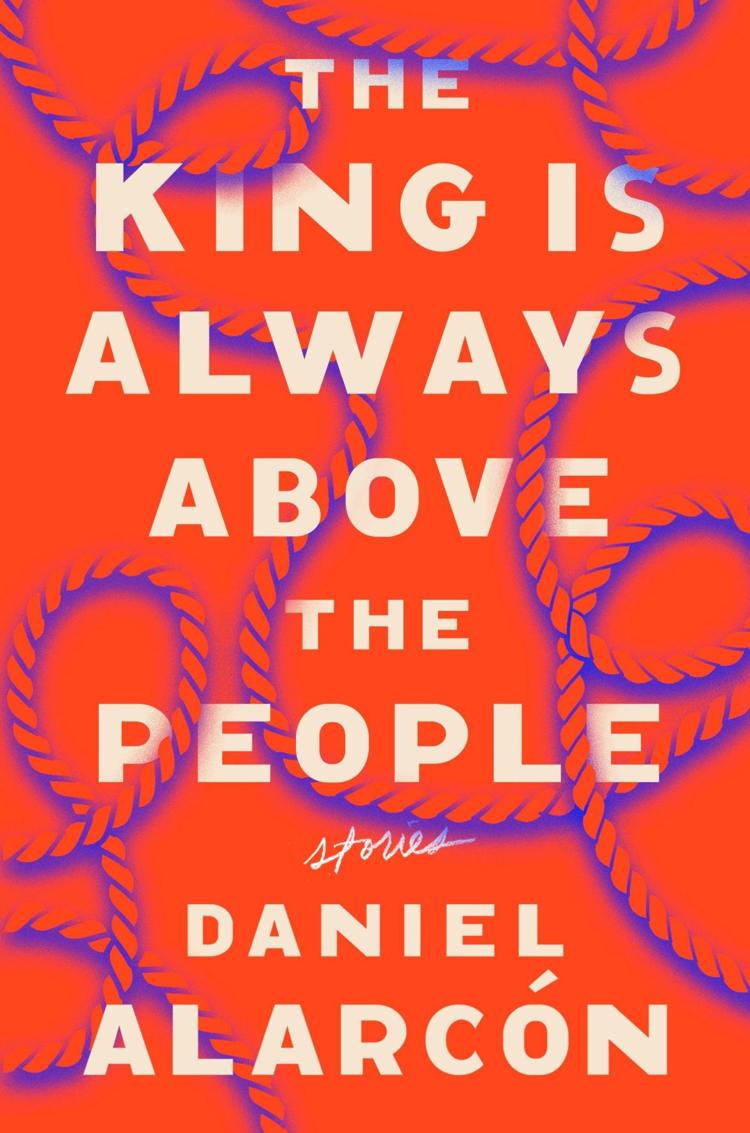 "The King is Always Above the People: Stories"
by Daniel Alarcon
"The King is Always Above the People" is a collection of short stories written by Daniel Alarcon. Alarcon is a writer and journalist from Lima, Peru, and the host of the award-winning podcast Radio Ambulante, which features stories of Latin America. The stories take place in a variety of landscapes in Latin America including the United States. Through these short stories, Alarcón illustrates the power dynamics between North and South, Urban and Rural, and the complexity of transnational identity and his ever-changing concept of home. He employs ambiguity, and fantasy evoking Julio Cortázar and Jorge Luis Borges. The line between the personal and the political are also blurred. The diversity of stories in the collection challenge the imagination and invite the reader to consider their concept of leadership, connection, and belonging.
—Carly Garzón Vargas, Latino Services coordinator