"Hurricane," by John Rocco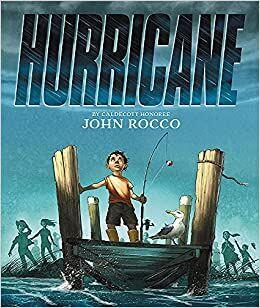 This Caldecott Honoree author has crafted a visually elegant follow up to "Blizzard" and "Blackout." The slice of life storyline unfolds in full-page, color spreads and vignettes. Pencil, watercolor and digital color Illustrations from a variety of perspectives document the period before and after a hurricane. A young boy is confused by preceding events and then heartbroken when his favorite place in the world, a rickety old dock, is destroyed. In the wake of significant loss, his community rallies to rebuild. End pages reveal how a hurricane forms and the parts of a deck. Recommended for children who are curious about extreme weather phenomena.
"Extremely Gross Animals: Stinky, Slimy and Strange Animal Adaptations," by Claire Eamer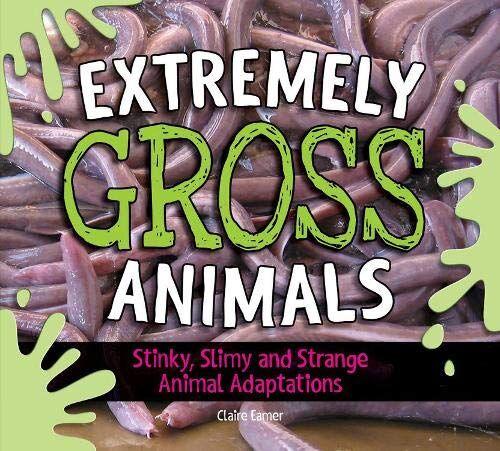 Welcome to the world of gross! This latest addition to the pantheon of disgusting nonfiction books celebrating slimy, sticky, gaseous and weird creatures is jam-packed with ick. Filled with facts, and intriguingly designed, the book is organized into four-page thematic sections covering the survival adaptations of 30 critters. The text includes lengthy paragraphs. There are plenty of visually repulsive and fascinating photos to highlight concepts, such as the perfectly timed photograph of the bombardier beetle's gas attack on page 20. A brief glossary, index and list of selected sources round out the book. This title could be paired with STEM learning opportunities such as gaseous experiments or hands-on slime making activities. Recommended for middle grade and reluctant readers who enjoy gross but true facts or Ripley's Believe it or Not.
"White Smoke," by Tiffany D. Jackson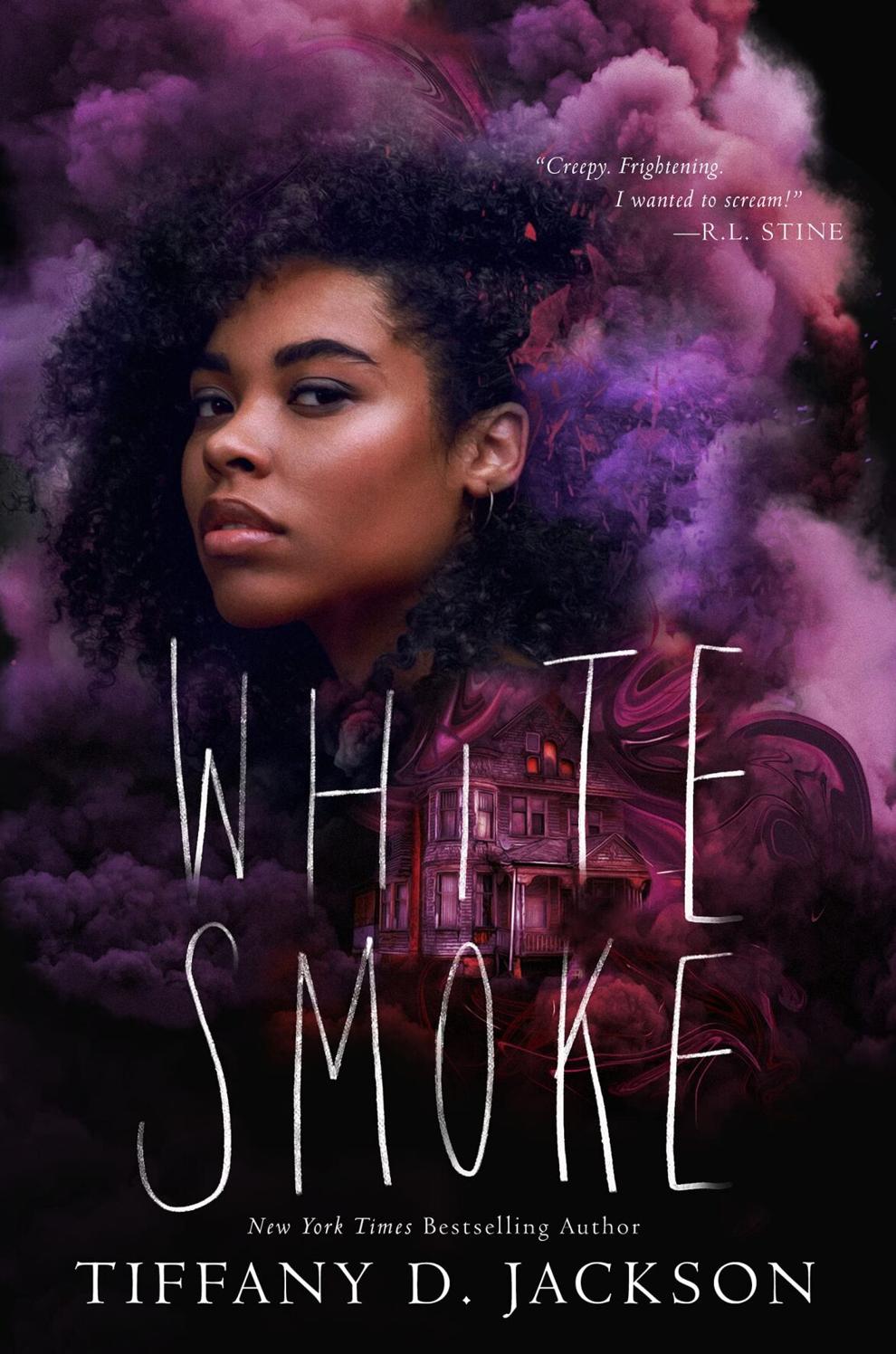 Hoping for a fresh start, Marigold and her new blended family move from California to a small Midwestern town after her mother wins a cultural grant that includes a rent-free home. Much to their surprise, their new house is located on a street that looks like a war-zone, with partially burned down homes and literally no one else living there. In fact, the entire Maplewood neighborhood has a tragic past that is still very much impacting Marigold's present. Truly creepy and terrifying things start to happen within the house: strange noises, foul odors, a locked basement that no one is to enter, moved and missing items, menacing shadows, and a perhaps possessed stepsister. Marigold finds herself battling her interior demons as well as the demons that may or may not be in the house. This sharp horror novel by acclaimed author Tiffany D. Jackson will make the reader check around corners and keep the lights on!
"Eat Your Heart Out," by Kelly DeVos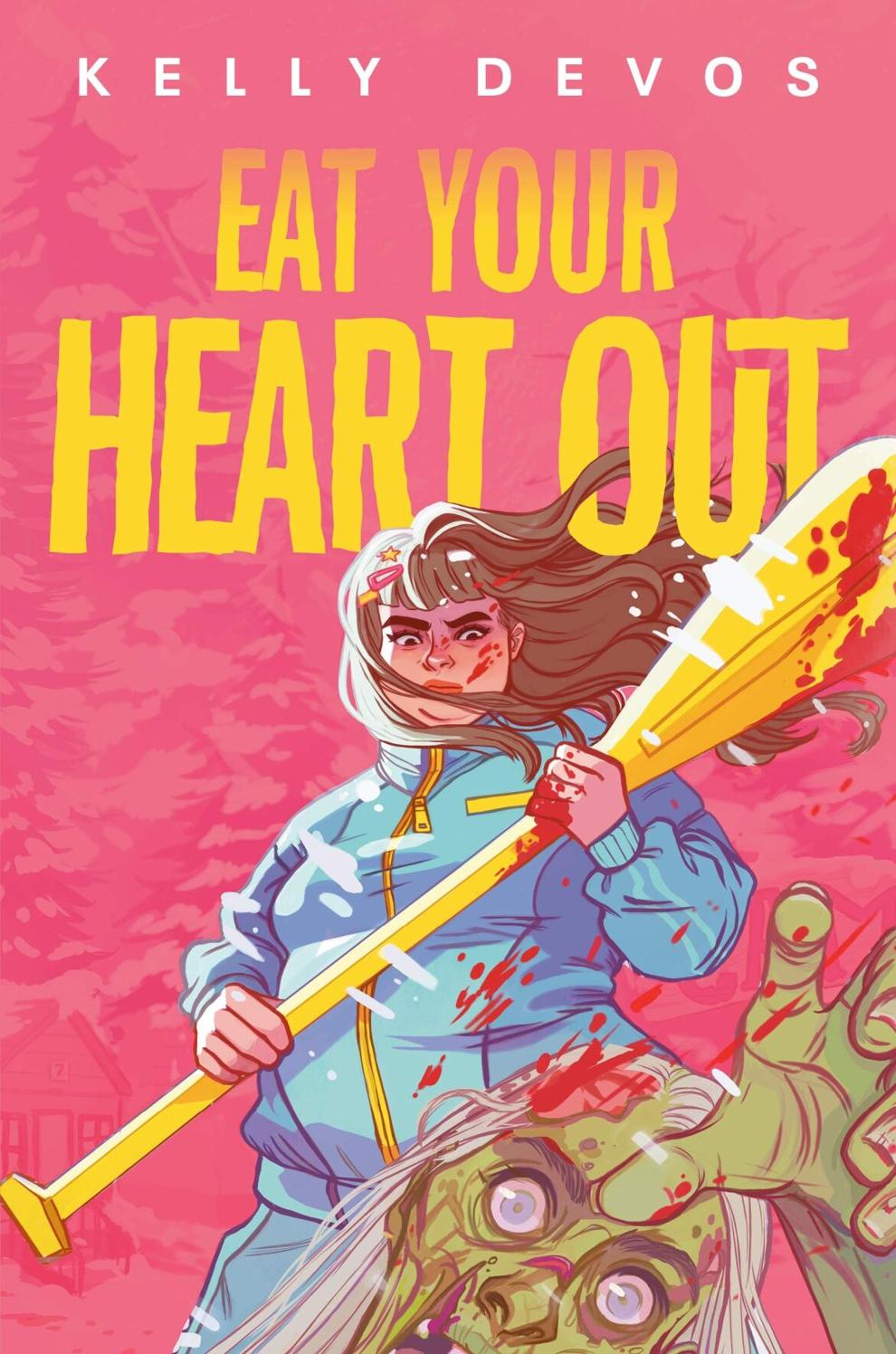 With humor that hurts and zombies that devour, Kelly DeVos has written a biting horror novel. Five campers and one facilitator narrate the harrowing events at Camp Featherlite for Overweight Teens over the Christmas holidays. The conditions for zombie annihilation are perfect: a blizzard cutting off the rest of civilization, delusional and downright evil scientists, experimental weight-loss bars and clueless campers. While the narrators unwittingly lean into their horror trope characters they are so much more, and the reader cannot help but root for each and every one of them no matter how cowardly or bravely they act. The stakes are literally life and death, and no one is safe. "Eat Your Heart Out" is a wild, terrifying novel just right for the haunting season.
"All Her Little Secrets," by Wanda M. Morris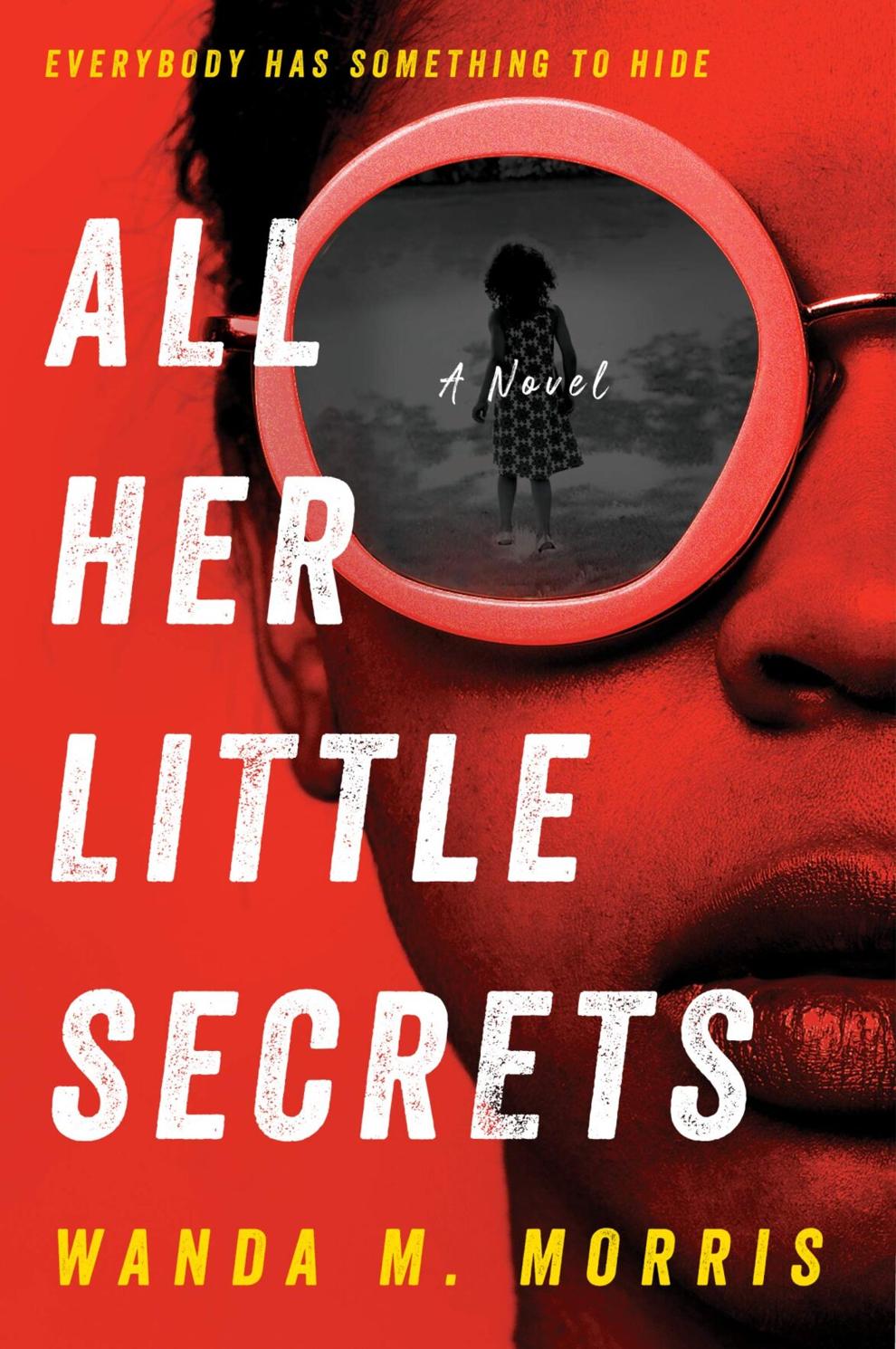 Ellice is a corporate attorney, "the lone black person" in the legal department at Atlanta's Houghton Transportation Company. She has an Ivy League law degree, a great group of friends and even a romantic yet casual relationship with her boss, Michael. Things seem to be going well. But everything changes one morning when she walks into the office to find Michael dead. Ellice leaves as if nothing happened because she has her own dark past and doesn't want any attention. But as she's promoted to replace Michael, colleagues start talking about her getting the "dream job," making the police suspicious. Will they discover her past? Soon she uncovers company secrets and wonders how to protect her own. Everyone has something to hide, or do they? Morris's debut novel is a fast-paced thriller filled with twists and turns.
"The Family Plot," by Megan Collins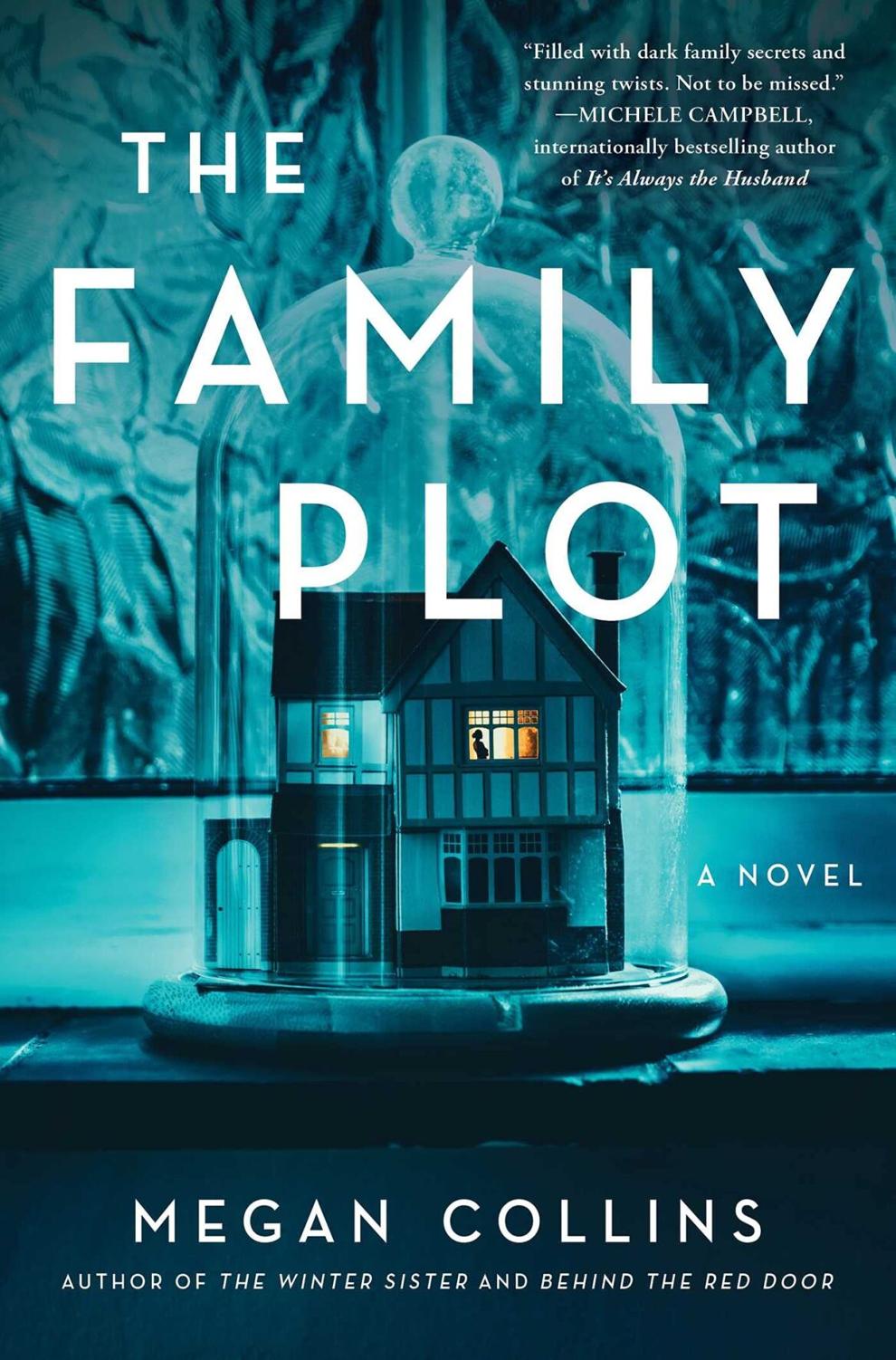 "The only way out is to never come back." Dahlia Lighthouse has tried living on her own in the real world after a secluded childhood deep in the woods with her crime-obsessed parents, her twin brother and an older sister and brother. The four kids were home-schooled and reenacted past crime scenes, including that of the Blackburn Killer who murdered seven women. When Dahlia's twin brother, Andy, disappeared at 16, it was hard to move forward with her life. Now as an adult, she returns to the house along with the rest of the Lighthouse family for her father's memorial. Everyone is hoping Andy will return too. But they soon discover he never left — buried in the family plot is his body. Family members deal with their personal tragedy differently. One thing is for sure — the crime scene and her families' past is filled with horror, murder and too many secrets. How did her brother die? Was it her father … or the Blackburn Killer? Collins' latest thriller is the perfect read for a spooky October night. It's a modern gothic thriller about a dysfunctional family filled with fascinating characters.