Who: Michael Govier is a Los Angeles-based actor, screenwriter and director whose entry into the 2020 BendFilm competition is the animated film "If Anything Happens I Love You," a silent film outside of its songs, about a couple grieving and healing after the death of their school-age daughter. Govier, a University of Oregon graduate, co-wrote and co-directed the short film with fellow Will McCormack. For more info on the festival and how to view this year's selections, visit bendfilm.org.
Q: I have to tell you, I watched the film, and I knew I was going to need a tissue or two, but that was very moving. Very well done.
A: Thank you so much. I really appreciate it. Thank you for watching it. Yeah it's just kind of a beautiful film. We just always wanted to create (a film) that just talks about grief, and shows what grief really looks like. And then also within it, to show the resilience of the human spirit. Just to kind of show … humans are so amazing. We can go through so much trauma, huge life experiences, but we keep going. And I think this film has a huge part of that component. The world's not going to be fixed, tragedies occur. Their daughter has passed away, but the sun still came up that next day and they were brave and they put their pants on, and they're still going to keep going, together.
Q: What inspired the film?
A: Will McCormack … and I had been talking about grief a lot, and the experiences of grief, and dealing with our own grief in different ways. Soon, what happens in schools and school shootings and violence around schools, it was just something we wanted to discuss and talk about because sometimes these news cycles move on so quickly after tragedies that we really don't get to discuss and have conversations about the people that are kind of left behind. And so it was kind of a way to honor them.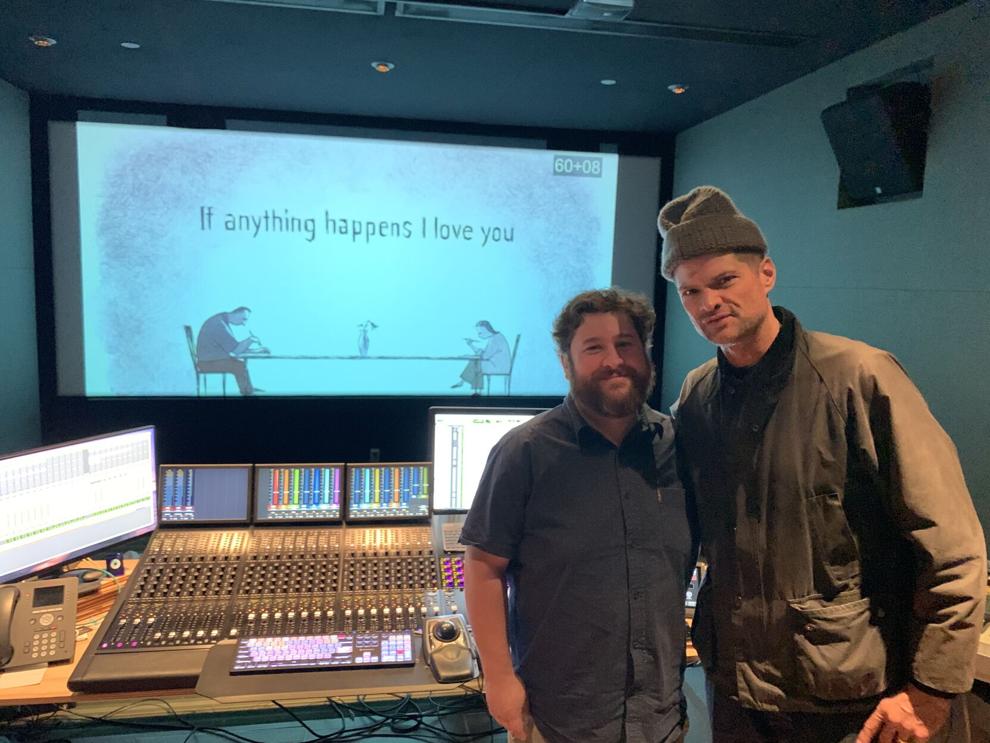 Q: How did you and Will meet?
A: We actually met about four years ago, actually at an acting class. We're both writers, and we went to this acting class and we just both happened to start on the exact same day. We became fast friends, and then we're both writers and we started pitching each other ideas. We kind of said, well, we want to work together and I kind of pitched him ideas about kind of showing relationships and emotions through shadow, and it kind of grew from there.
Q: Do you want to talk about the animation? It's incredible to do something so wordlessly and accomplish so much, and I feel like a lot (of that) is in the animation, too.
A: I totally agree. The animation style, we were so blessed. We found this young animation artist who had just graduated from Cal Arts, and she joined us. This was the first project she worked on right out of college. Her name is Youngran Nho, she was the director of animation, and the three of us worked so well together to kind of create this style and minimalist look. We wanted the film to really look and feel how grief feels, and then also how memory feels. When you think of memory, like these little flashes of color, these flashes of moments, and just kind of how it all works. … With the style, if it didn't need to be in frame, it wasn't. …Things would always drop out of frame intentionally to show grief and also to show the focus. … That was always the challenge to kind of make it as minimal as we can, but also be able to tell the story. You have no words, and so the whole thing is completely silent. I was so proud of us and the animation team to be able to accomplish that, holding an audience for 12 minutes and it doesn't feel long. It feels like the perfect amount.