November is National American Indian Heritage Month and an easy way to celebrate and commemorate it is by checking out films made by the indigenous peoples of North America. Native cinema is as old as Hollywood itself, but the majority of the culture portrayed is incorrect or offensive and seen through a very Eurocentric lens. Independent Native American filmmakers emerged in force in the 1990s bringing their own stories and featuring Native Americans on screen and off.
Here are a few films by theses indigenous filmmakers that are available online or to rent through the Deschutes County Library
NOTE: As part of the heritage month celebration, the National Museum of the American Indian schedules a Native Cinema Showcase. This year, due to the coronavirus, the showcase will have all the features available on-demand at americanindian.si.edu. It is a great way to check out films by indigenous peoples of the United States as well as conversations with filmmakers.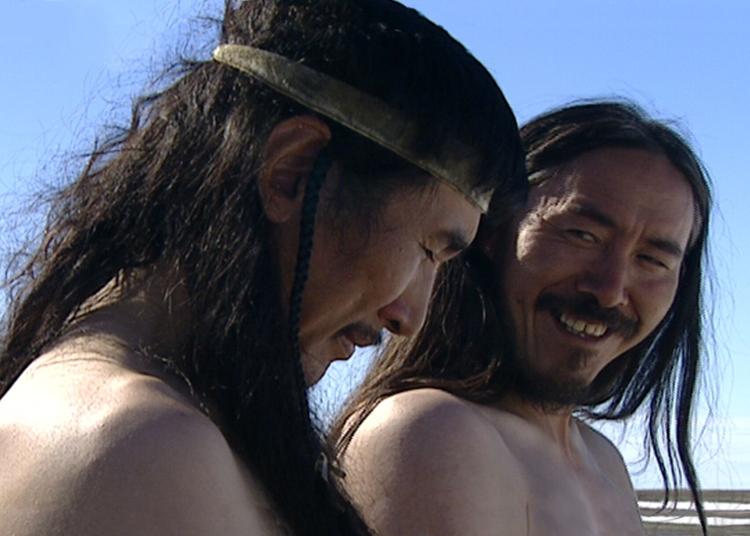 "Atanarjuat: The Fast Runner" (2001) — The Inuit film from the eastern Arctic Circle region is the first feature film entirely made in the Inuktitut language and the only Canadian film to win best first feature award (Camera d'Or) at Cannes. Based on the Inuit legend, the epic is centered around Atanarjuat (Natar Ungalaaq) who's community is plagued by an evil spirit causing hatred to run rampant. He fancies Atuat (Sylvia Ivalu) who is betrothed to Oki (Peter-Henry Arnatsiaq), Atanarjuat's rival and the two fight over her hand with Atanarjuat coming out victorious. Oki's spoiled sister Puja (Lucy Tulugarjuk) is also smitten with Atanarjuat and eventually marries him too. But Puja is quick to betray her husband. The film is not available to stream or rent virtually but there is a physical copy available to check out at the library.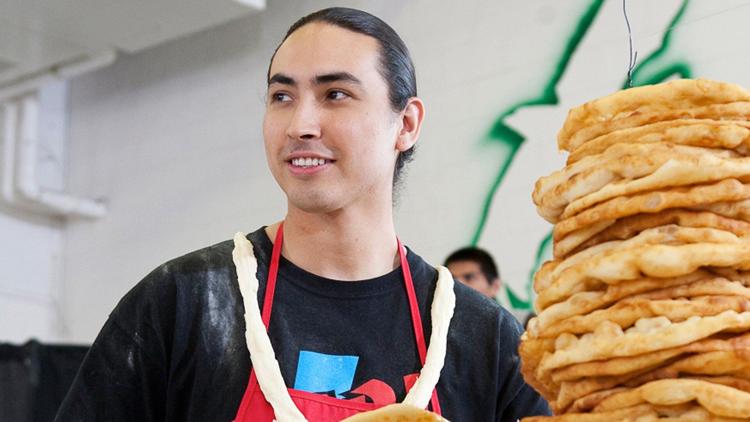 "More than Frybread" (2012) — The mockumentary-style film may not feature the best acting but it is nonetheless fun to watch. And while it was not written or directed by a Native American, it heavily features a Native American cast. In it, we follow six of the 22 contestants in the Arizona state frybread championship, one selected from each tribe in the state. There's the pageant lover Betti (Jennifer L. Joseph), the snobbishly arrogant Sharmayne (Teresa M. Choyghua), the teen twin sisters Sunshine and Stormy (Shawndey and Tawnya Gomez), the wannabe rapper Buddy (Tatanka Means) and the regular baker Sammy (Camille Nighthorse). They all bring their own quirk to the mix and when they finally do meet, it's clear that this competition is about more than just the delicious frybread. Stream it on Amazon Prime.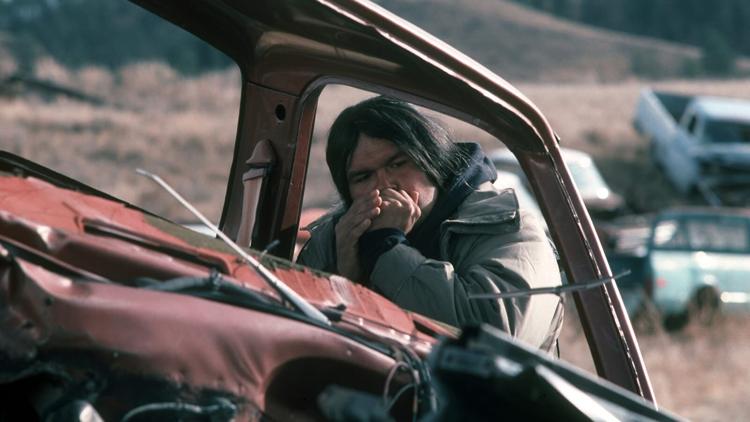 "Powwow Highway" (1989) — One of the earlier entries of independent Native cinema the dramedy centers around two childhood acquaintances, Buddy Red Bow (A. Martinez) and Philbert Bono (Gary Farmer) who embark on a road trip from their Northern Cheyenne community of Lame Deer, Montana south to Santa Fe, New Mexico to help Buddy's sister Bonnie, who's been arrested. The two are an odd coupling with the quick-tempered Buddy and genial and spiritual Philbert traveling in a rusted and beat-up Buick. After the miles and the people they meet along the way, they eventually find commonality. The film is not available to stream or rent virtually but a physical copy is available to check out at the library.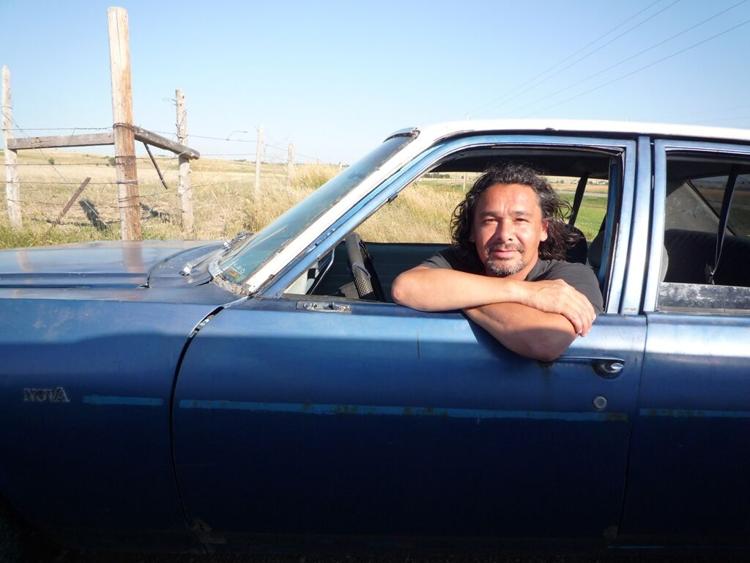 "Reel Injun" (2009) — The documentary by Neil Diamond (not the singer), a Cree filmmaker along with Catherine Bainbridge and Jeremiah Hayes explores the history and the portrayal of Native Americans in film. Spanning back to the roots of cinema and stretching through the ideas of the honorable, stoic Native American to the savage and brutal Indian. Told through Diamond's own exploration as well as through interviews with indigenous filmmakers, activists and critics (plus Clint Eastwood) the documentary weaves the whole story together and offers great context to how Hollywood has viewed native cultures. Stream it on Hoopla.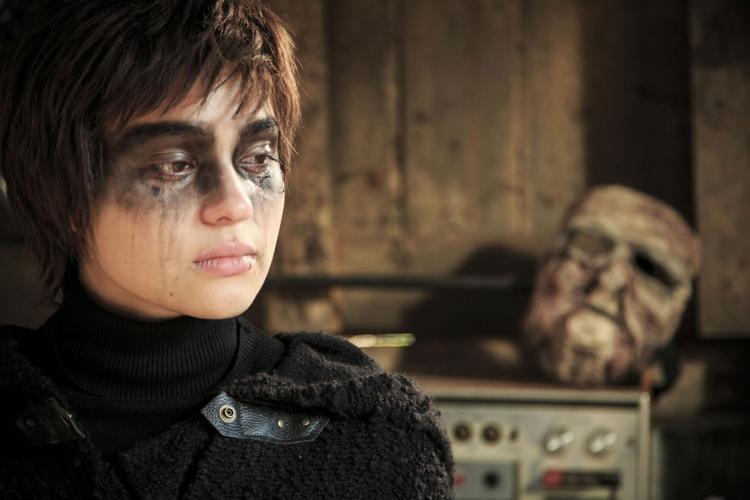 "Rhymes for Young Ghouls" (2013) — The dark and sometimes stomach churning film about a Canadian Mi'gMaq teenager Aila (Devery Jacobs) who seven years after her mother accidentally kills a young boy then hangs herself and her father is sent to jail, is heading up a weed dealing ring while making sure to pay the truancy tax to the sadistic Indian agent "Popper" (Mark Antony Krupa) which keeps her out of the residential school. When her money is stolen and her father returns, her life crumbles and she's left with two options, to run or fight. Sprinkled with visions of the dead she's guided to the latter. The script has occasional acid humor and very artistic form from the director and writer Jeff Barnaby. Stream it on Kanopy or rent it from Amazon Prime, Google Play or iTunes.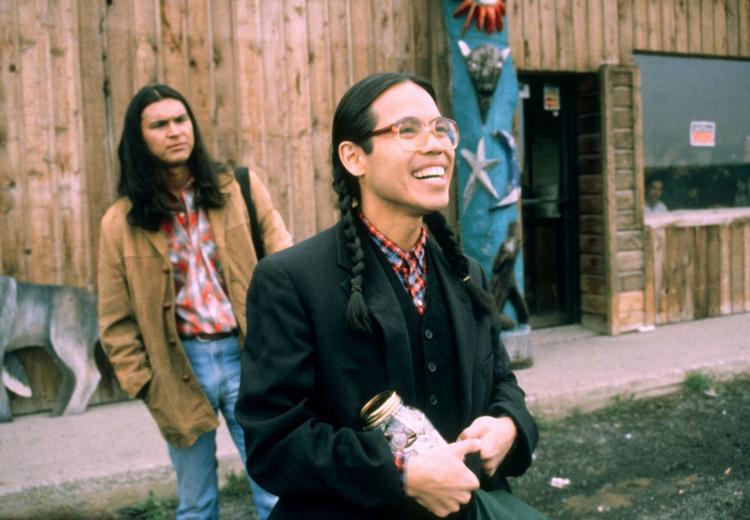 "Smoke Signals" (1998) — This is the one that most non-Native audiences have probably seen. Its simple storyline revolves around Thomas and Victor (Evan Adams and Adam Beach) neighbors, friends and rivals who are brought together when Victor's father and Thomas' hero Arnold (Gary Farmer) dies. They road trip from their home in Coeur d'Alene, Idaho, to Phoenix, Arizona, to retrieve his ashes. Along the way, they contemplate their cultural identities and grapple with the death of Thomas's parents. While being charming and funny, the film also deals with topics of domestic violence, alcoholism and child abandonment. Rent it on Amazon Prime, Google Play, iTunes, Vudu or YouTube.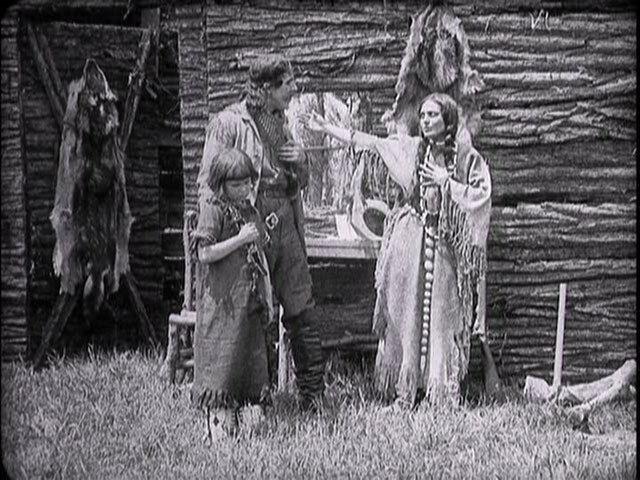 "White Fawn's Devotion" (1910) — The short film is the earliest surviving example of a film by a Native American director, James Young Deer, a member of the Nanticoke of Delaware. The 10-minute film tells a simple story about a white backwoodsman and his Native American wife and child. When he discovers that he's come into some fortune he tells his wife he's leaving for the city. Distraught she tries to kill herself and he thinks she's succeeded. When their daughter finds them she believes her father is responsible and runs off to the tribe and tells them what's happened. They all then go after the woodsman for his supposed crime. It's not good per se, but it is interesting to see the early threads of Native-made films on screen. While there is no official streaming site that carries it there is a version of it floating around YouTube.