William Shakespeare's "Macbeth" may not be one of the most complex texts the Bard ever conceived, but it doesn't mean the story isn't compelling enough to be adapted and restaged countless times across the globe since he penned it in 1606. With the latest adaptation of the text coming courtesy of Joel Coen, who also directed, we get a trimmed down version with stunning visuals and strong and steady performances that make it impossible to turn away from.
The film, streaming on Apple TV+, stays true to the source, focusing on the search for power and revenge and how it can lead to madness.
Scottish Lord and Thane of Glamis, Macbeth (Denzel Washington) is visited by three corvid-like witches (all played Kathryn Hunter) who prophesy his rise to king starting with him being made Thane of Cawdor before they shape-shift into crows and fly off. He and his companion, Banquo (Bertie Carvel) are then visited by Ross (Alex Hassel), who offers the old Thane Cawdor to Macbeth to execute on the orders of the current king Duncan (Brenden Gleeson) who has given Macbeth the title.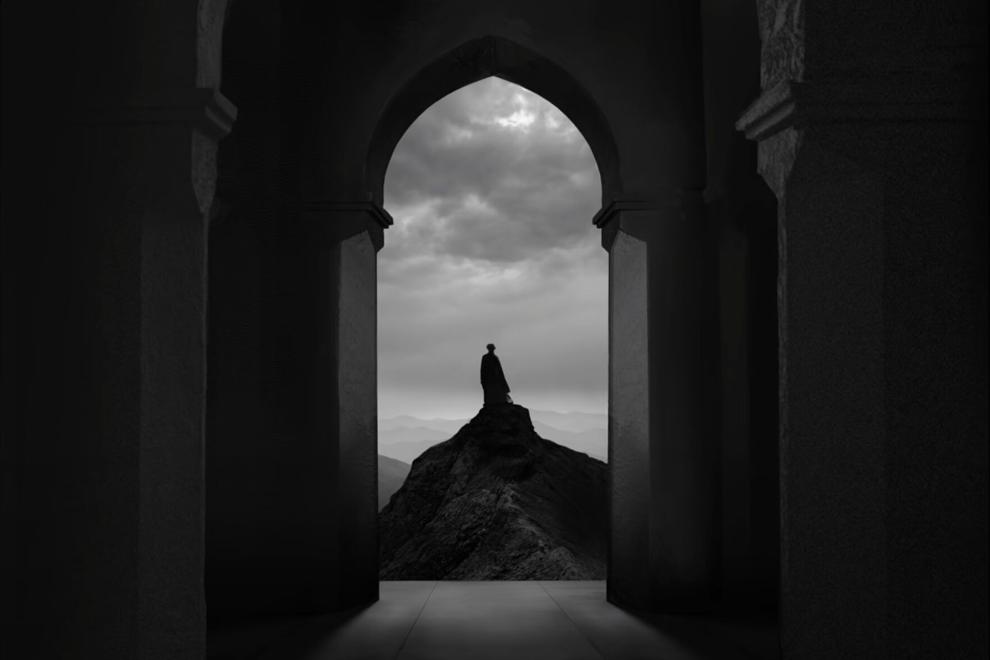 Now convinced that the old witches were right, he sends word to his wife, Lady Macbeth (Frances McDormand) about his all-but-certain rise to power and to the crown. But when Duncan elevates his son, Malcolm (Harry Melling), over him, the Thane rides home, and he and his lady begin concocting a plan to ensure the prophecy is realized, no matter how much, and whose blood is spilled along the way.
Even if you are unfamiliar with the play upon which the film is based, you can guess by the title how everything is going to end for ol' Macbeth.
Shot in a 4:3 ratio in beautiful, highly stylized black and white, you could freeze any frame, print it, hang it on a wall and have it fit perfectly with any other piece of art. With so many black and white films released in 2021, "Macbeth" may have the most artistic use of highlights and shadows, perfectly informing the tone of the scenes played and the overall story of subterfuge.
Cinematographer Bruno Delbonnel and Coen do an outstanding job, creating a moody landscape reminiscent of Bergman and Romantic artists on sparse sets and a torturous soundscape of constant knocking that add to the overall effect of the looming doom that surrounds Macbeth where he goes.
However, the overpowering use of fog, a technique probably used to eliminate the need for special effects, seemed a bit too on the nose (even for Scotland) and too convenient for even the least subtle of Shakespearian plays.
Coen's lean script adaptation wastes no time getting the story up and running, focusing on only the vital moments from Shakespeare's text. Through his direction, he also allows his actors to bring their modern realism to the classic pentameter without sounding too out of place or arcane. As such, those classic speeches and lines ("Out damned spot," "Something wicked, this way comes," "All my pretty ones," "Is this a dagger I see before me," etc.) don't stand out particularly over the rest.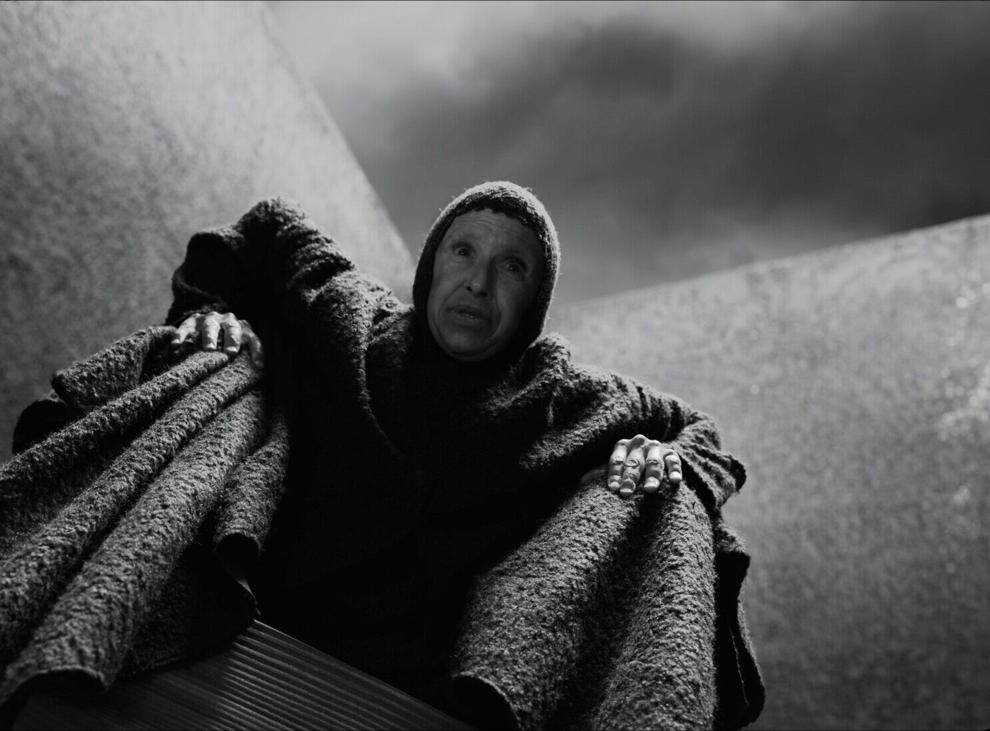 All actors are strong. Naturally, McDormand and Washington each give great performances, as the parts themselves, particularly that of Lady M, offer much to sink their teeth into. Hunter is truly incredible, giving a physically and audibly fascinating performance incorporating animal work, contorting her body and encapsulating her raven-crow crones and shedding them for her Old Man role perfectly.
The rest of the cast is also solid, including Moses Ingram and Stephen Root as Lady Macduff and Porter, respectively, making strong impressions despite being in only one scene each.
Coen and company have made something so compelling performance-wise and visually that "The Tragedy of Macbeth" will stand out above other adaptations of this more than 400-year-old story.