Roald Dahl's 1988 children's book "Matilda" is, simply put, the story of a gifted little girl who is by far the smartest member of her family. She overcomes a number of challenges to rise to the level of hero. It doesn't hurt that her gifts include telekinesis.
The story's magic seems to hold fast whatever medium is used to convey it: Danny DeVito brought it to the big screen in 1996, supported by an all-around great cast that included himself, Rhea Perlman and Paul Reubens.
"Matilda the Musical," with music and lyrics by Tim Minchin and book by Dennis Kelly, arrived about 10 years ago (nudging aside an earlier musical adaptation from 1990). One could react cynically at the news of yet another book or film getting the musical treatment, as so many works have been adapted into stage musicals over the past decade-plus, among them "Bridges of Madison County," "Bend it Like Beckham" and "Little Miss Sunshine."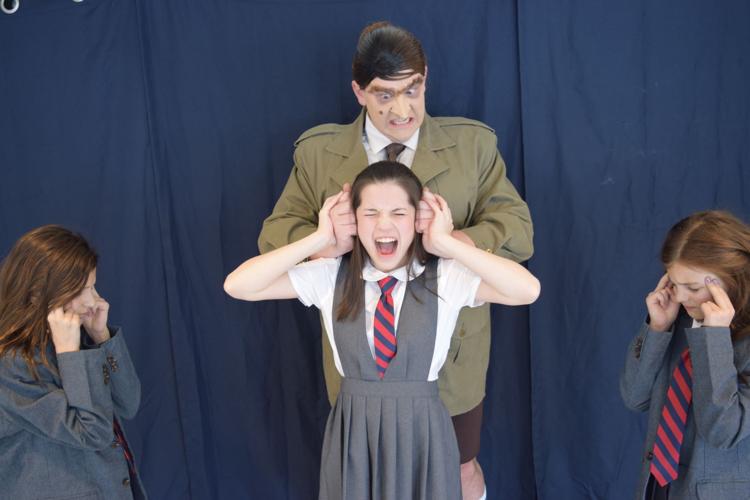 But "Matilda the Musical" earned raves in London, where it won multiple awards. And the reception was also friendly on Broadway, where it earned four Tonys, including one for Kelly's book, along with a fifth, special, noncompetitive prize for the four young girls who played Matilda. The musical ran for nearly four years on Broadway before it closed on Jan. 1, 2017.
Among its fans: Thoroughly Modern Productions founder David DaCosta, who considers it among his favorite shows. DaCosta is directing and building the set for a local production of "Matilda the Musical" opening Friday at the Tower Theatre. It features a youth-heavy cast as well as adults, all members of the new TMP Rep, including Ryan Klontz as the physically imposing, ornery headmistress of the school Matilda eventually attends. The role is traditionally cast with a man playing Trunchbull, DaCosta noted.
"I'm glad to see him get this opportunity, because it's a challenge for him, for sure," DaCosta said of Klontz. "He's going to be in all prosthetic makeup and a wig and everything else. It's just going to be hilarious."
His wife, Kara Klontz, plays Miss Honey, Matilda's teacher and Trunchbull's polar opposite. Last Saturday, she wrapped up three weekends of playing a sultry mistress in "Nine," making her extremely busy as its run overlapped with early rehearsals for "Matilda."
Fortunately, DaCosta and "Nine" director Michelle Mejaski, have been willing to work together, Klontz said. "As soon as we opened 'Nine,' when I'm not at performances, I've been able to dive back in to 'Matilda' rehearsals and catch up to where the rest of the cast has been. It's a juggling act, but it's really a blessing when directors can work together when shows overlap like that, because there are so many amazing opportunities in town for performers, and it can be really hard to make a choice and pick only one."
Klontz wouldn't have wanted to miss out on being in "Matilda," a movie she loved loved from a very young age.
"When it came out, I was about the same age as Matilda, so it was one of my childhood favorites," she said. "There are a few of us in the cast that say that this would have been the dream for all of us growing up as kids, if they had written this musical sooner. But it is pretty magical to circle back as an adult now and be able to play Miss Honey, a character I loved as a kid."
Honey is one of too-few nurturing people in Matilda's life, and the only one who recognizes Matilda's massive intellect.
While the adults in the cast are on stage for each of the six total performances, DaCosta went with two alternating children's casts, stressing that the lion's share of works lands squarely on the girls playing the title character: Stella Lyders, 9, and Ella Bacagaluppi, 12.
"They're fantastic," DaCosta said. "It's a role that would be daunting for an adult, a seasoned performer. I mean (Matilda) carries the whole show. The kid's in every single scene, nearly. Monologue after monologue after monologue she has to memorize."
DaCosta notes that Minchin's music is complex and challenging.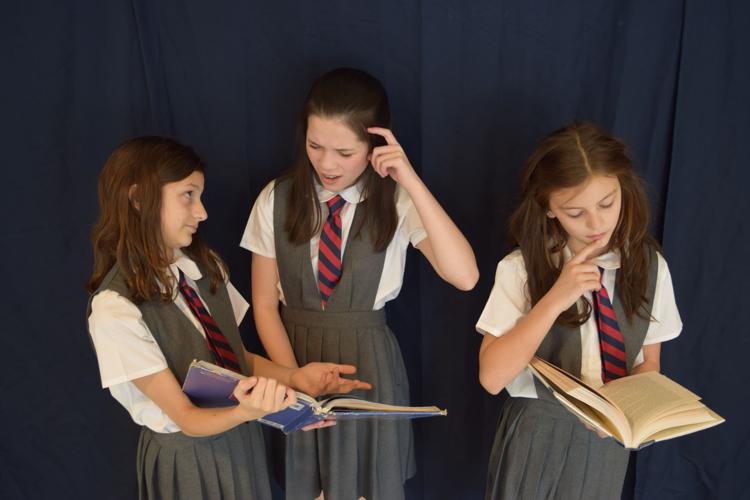 "It's brilliant, but it's syncopated," he said. "You've gotta pick notes out of the air. It's hard. It's different and it's difficult, and these guys are doing just an amazing job with it."
There were aspects of each of the young actresses that appealed to him when casting the role.
"They are kind of opposites of each other, in real life," he said. "There's a level of maturity that they both have, and need to have, to play this part."
Matilda's father is a shady used car dealer, and there's part of the show where Russians come looking for her dad, "because he sold them some bogus cars," DaCosta explained. "In the script, it gives the Russian, to talk back in Russian, but it also gives you the English underneath it."
Stella arrived at rehearsals with the Russian dialogue already memorized.
"The kid not only had the material memorized, but she spoke the Russian," he said. "We were all dying."
Likewise, the older actress, Ella, brings a purposefully darker aspect to the role.
"It works really well, and I like how it's going to keep the adults on their toes every night. To have two different Matildas is like having two different shows," DaCosta said. "They're nervous, but they thrive on being nervous. That's the kind of kid that you need. That's the kind of performer that you need for this," DaCosta added.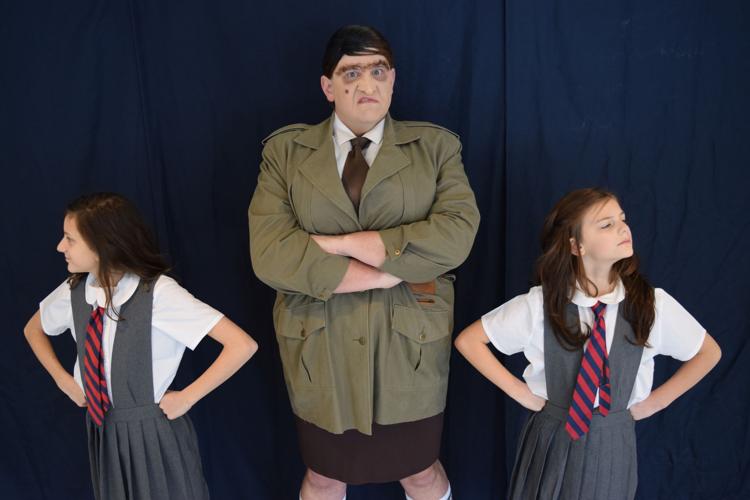 Kara Klontz agrees.
"The kids are all incredibly talented, and especially these two girls that play Matilda," she said. "It's pretty amazing to watch the two of them do what they do."
She notes that many past TMP productions have combined youth and adult casts. By design, some of them require the adults to carry the bulk of the workload.
"Those shows go over well. There is so much talent in town with the adults that you can always cast a great show with all of us and add the kids in," she said. But this production is different, and special, much like it's title character.
"What's really wonderful about 'Matilda' is that the kids really carry this entire show. And they deserve every moment of that," Klontz said. "They're so wonderfully talented, and it's really cool to see them truly take center stage with 'Matilda.' You won't be disappointed by the talent that these kids bring. It's awesome."