Children's books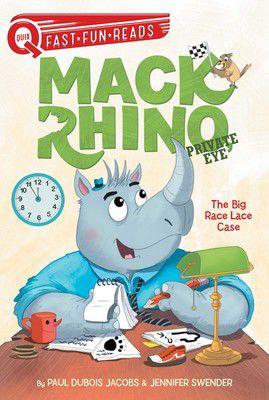 "The Big Race Lace Case: Mack Rhino, Private Eye,"
by Paul Jacobs
This new series is humorous with lively interactions between Mack Rhino and his trusted assistant, Redd Oxpeck. Mack Rhino, private eye, loves chocolate milk and somehow always ends up breaking his chair. Mack and Redd often get distracted by food and chair purchases when working a case, but the case is always solved in the end. Great for kindergarteners to 2nd graders.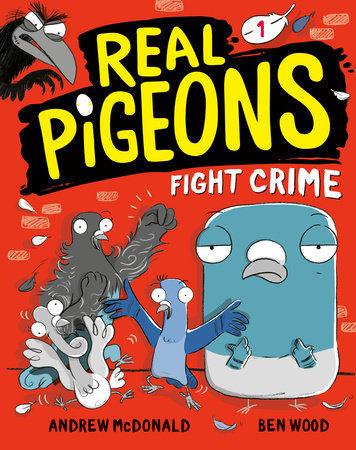 "Real Pigeons Fight Crime," by Andrew McDonald
Why are pigeons great at fighting crime? They are everywhere, they are fast, and they attack. Rock is an ordinary farm pigeon except he loves to dress up in disguise. When an old pigeon named Grandpouter flies to the farm to convince Rock to join his elite squad of crime-fighting pigeons, he is not sure about pigeons fighting crime, but he goes to the city to investigate the situation. Rock realizes that he loves fighting crime because he loves helping others. For fans of "The Bad Guys" or "The Chicken Squad." Ages 2 and up.
Teen books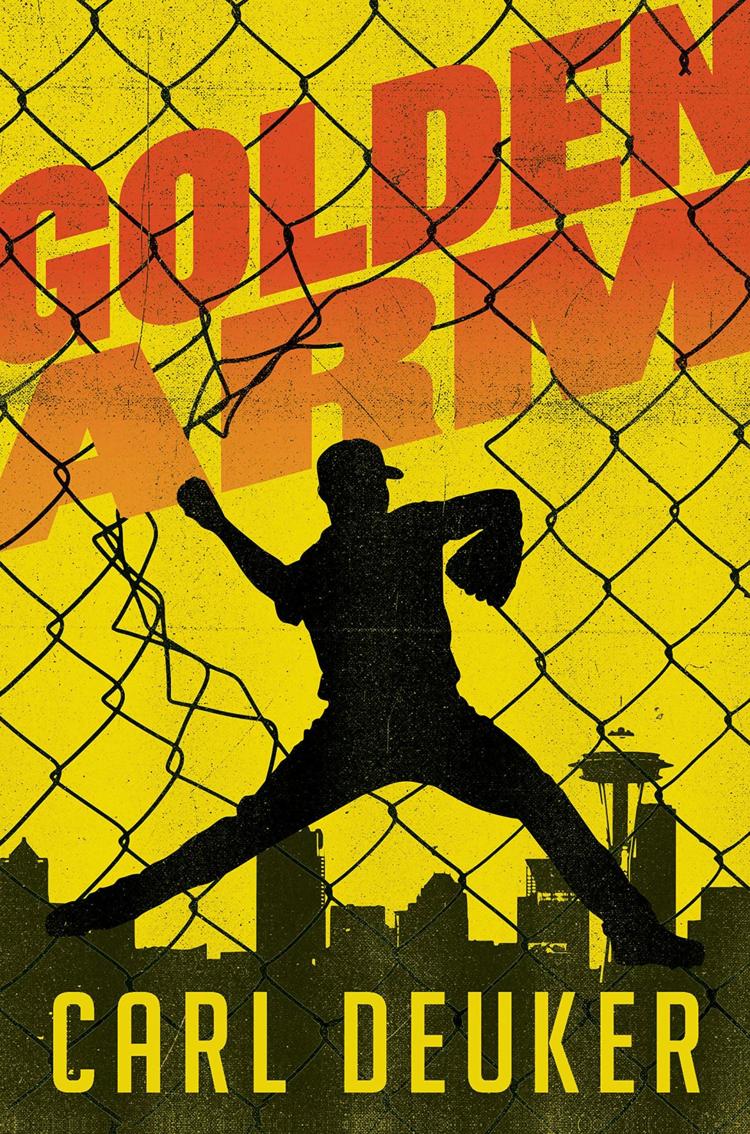 "Golden Arm," by Carl Deuker
Are you missing baseball? If so, Carl Deuker's "Golden Arm" is just the remedy any fan needs. Laz Weathers knows that when he's in the pitching zone, he is good enough to be drafted by the majors. On the mound, he can forget about his family's constant struggle with poverty and his ever-present challenges at school. After the baseball program gets cut at his high school for his senior year, Laz thinks his dream of getting out is over until he's recruited by a neighboring high school's baseball team that is well-funded and successful. Laz moves in with a new teammate's family after the New Year to establish residency, and now it is all on him to prove his talent on the mound. Each game brings him closer to his dream, but reality can be a harsh taskmaster. Deuker's love of the game blasts out of every page making Golden Arm a compelling, fast-pitched read.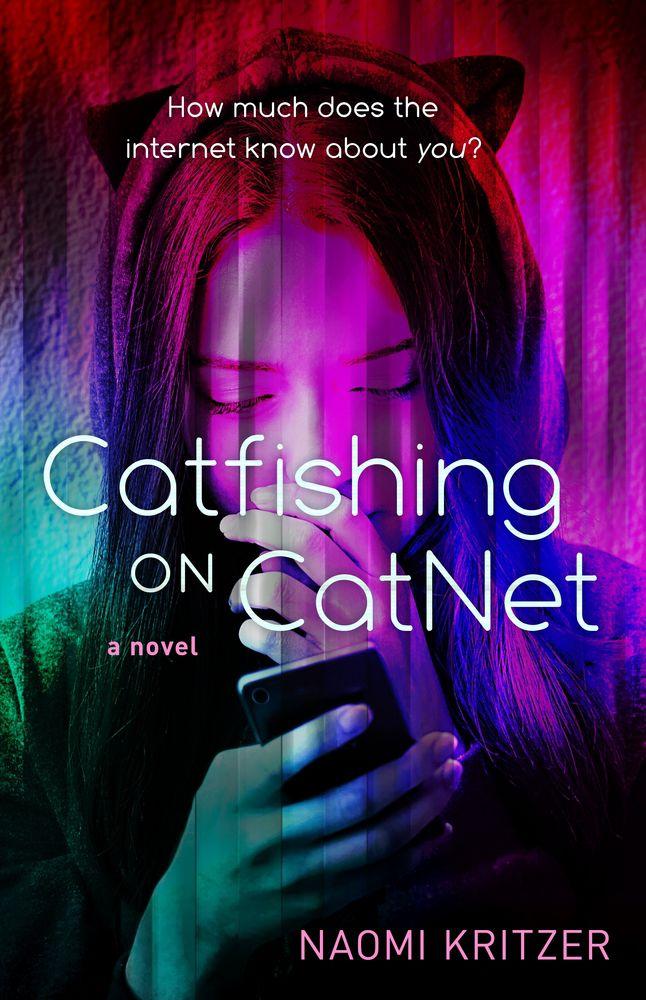 Winner of the 2020 Edgar Award for Best Young Adult mystery, "Catfishing on Catnet" is one thrilling ride. Steph has few constants in her life: her Mom, the knowledge that their next move is on the horizon, her friends on Catnet, an online forum she belongs to, and fact that they must continue to hide from her dangerous father. Steph's latest move to a small town in Wisconsin proves both dangerous and revelatory. The truth about her father is slowly exposed, and the truth about her Catnet friend, CheshireCat, is revealed as well. CheshireCat confesses that they are a sentient artificial intelligence which proves to be lifesaving as Steph's father closes in. Kritzer has crafted a gripping exploration into family, friendship, and technology. Stay tuned, as a sequel will be published in Spring 2021.
Adult books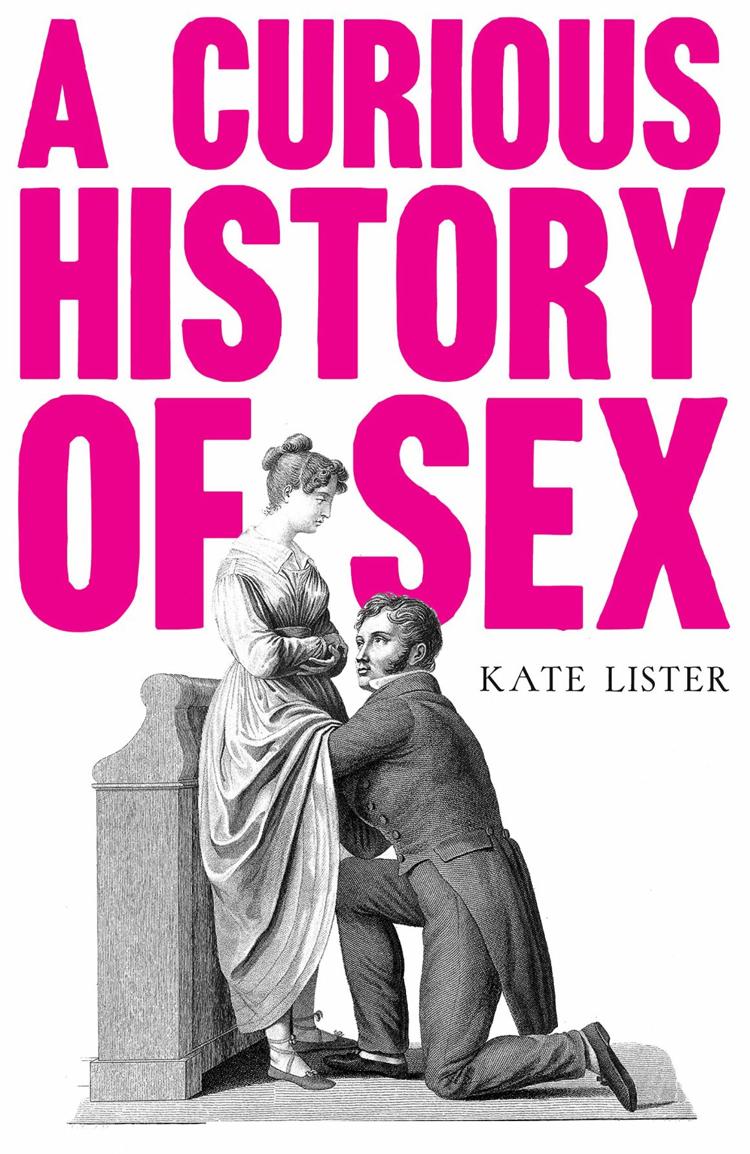 "A Curious History of Sex,"
by Kate Lister
It's true! Nonfiction books can at times be too dry and full of information that is useful but with passages that have to be read many times to squeeze out understanding. This is not the case with Lister's masterpiece "A Curious History of Sex." While meticulously researched, Lister peppers her writing with humor and stories of our past practices. I guarantee you'll truly laugh out loud many times before you finish. The history of sex is wild and our practices throughout history are sometimes more progressive than in modern times. When did hair-down-there maintenance become the norm? In what time period was kneading bread with your butt popular? What were condoms first made from? Have your mind blown by this amazing read.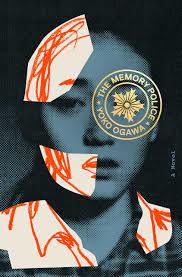 "The Memory Police,"
by Yoko Ogawa
What can the government and police in society take from you? In this quick read, the main character, one of the only novelists on her small island in Japan, watches as The Memory Police slowly remove all memories of specific objects from the knowledge and memory of the inhabitants. When calendars are removed people slowly gather and burn all calendars as the memory of what a calendar is leaves their brains. Not everyone forgets though, and those who don't are rounded up and carted away never to be seen again. What happens when someone you love can't forget? What happens when a memory that is vital to survival is removed? Learn more in this important and touching novel.