Children's books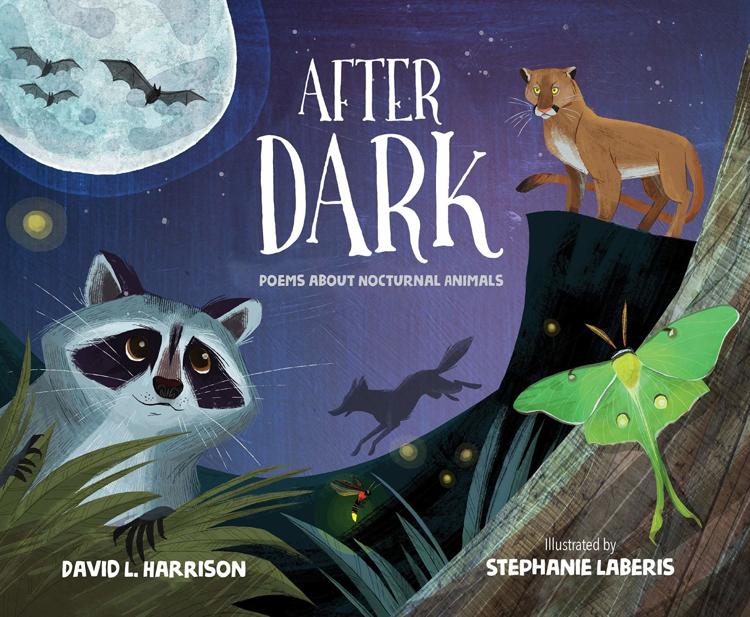 "After Dark: Poems About Nocturnal Animals," by David L. Harrison,
illustrated by Stephanie Laberis
What do a leopard slug, a kit fox and a raccoon all have in common? They're the type of animals filling Harrison's latest poetry book, nocturnal creatures that creep, run and crawl in the dark. Watch out for flathead catfish in the poem "Mouth of Doom" and learn why you should be extra quiet around coyotes. Do you hear any howling? With each poem, readers will laugh, yell out words and learn interesting characteristics about nocturnal animals. The slime and other gross surprises will appeal to children of all ages. The illustrations are filled with startling animal expressions and beautiful nighttime nature scenes. This is a wonderful selection of interactive poems for everyone with animal facts in the back. For more information about animals, discover National Geographic for Kids online free with your library card. What do you see at night?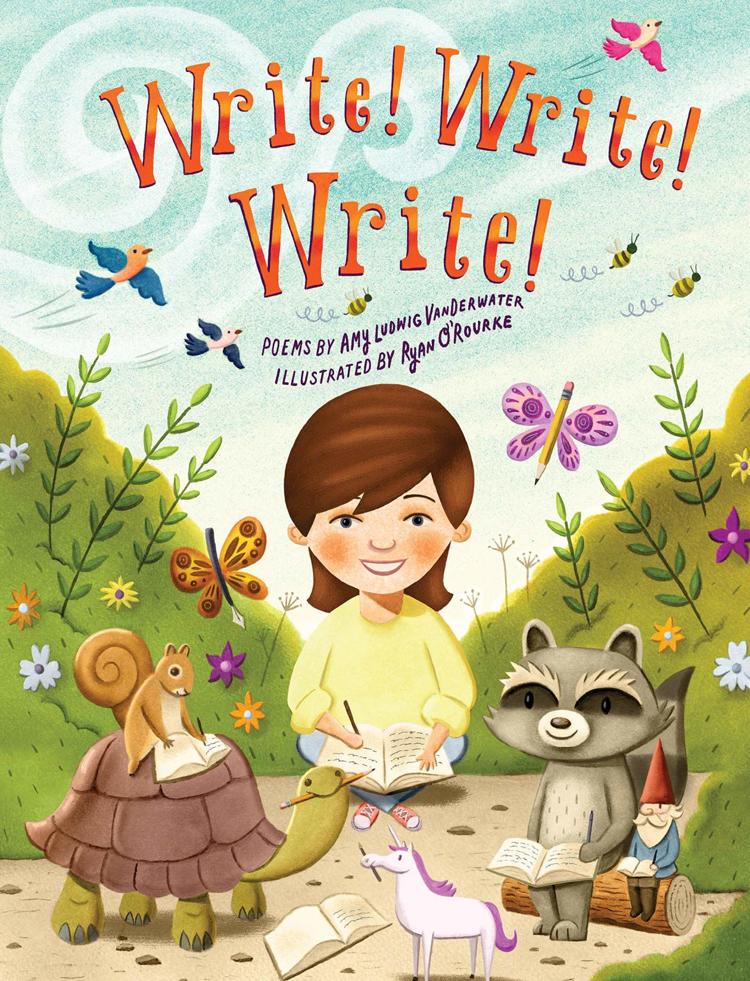 by Amy Ludwig VanDerwater, illustrated by Ryan O'Rourke
Are you ready to write a poem? April is National Poetry Month. Let's get started! Author Amy Ludwig VanDerwater offers tips for a successful writing experience. Her first poem, "Our Alphabet," starts readers thinking about how you can mix endless words from just 26 letters. Explore a wonderful selection of poems including "How to Begin" and "Writing about Reading" that will encourage children to write! VanDerwater's creative style offers engaging poems for the whole family. How would you write if you were an Octopus? Picture it! Writing with eight pencils, one per tentacle! Readers will appreciate the combination of silly and serious poems. Ryan O'Rourke's illustrations are cheerful and filled with imagination. VanDerwater's new book is perfect to read aloud during poetry month. Get inspired! For more poetry books, explore the Poetry Foundation and discover a list of favorite children's poets at the Deschutes Public Library online.
—Paige Bentley-Flanner, Deschutes Public Library community librarian
Teen books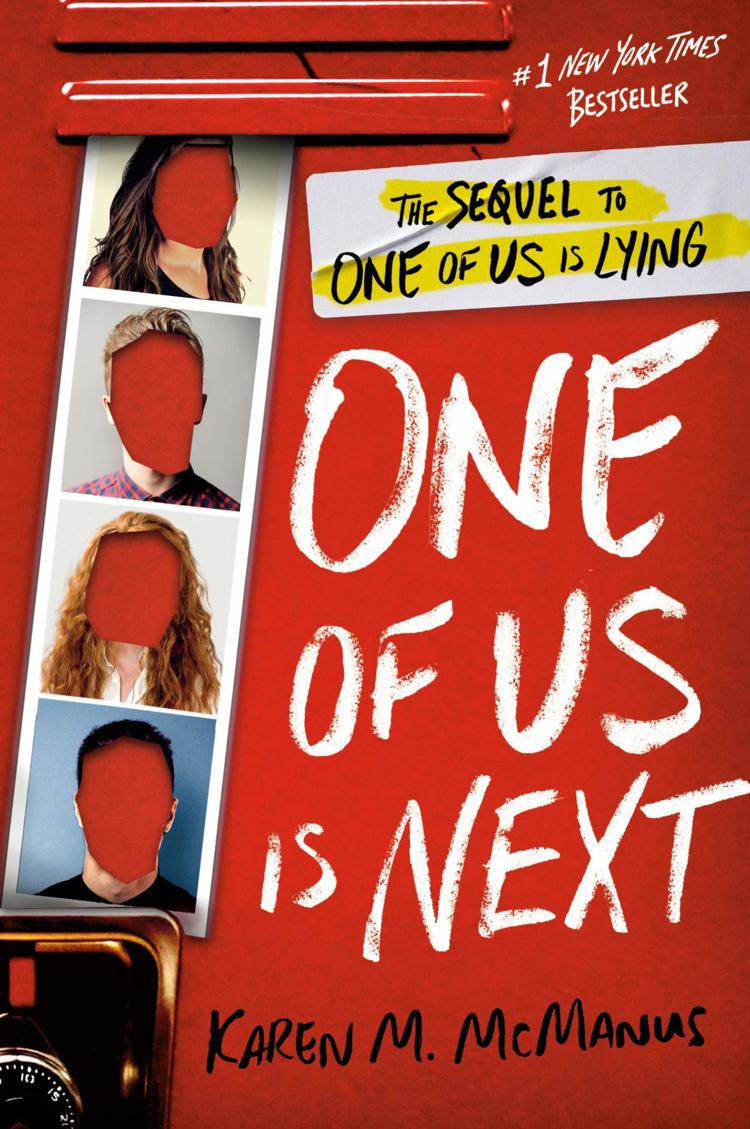 "One of Us is Next,"
by Karen McManus
Bayview High School is still reeling from the tragic events of last year (read "One of Us is Lying") and the school's administration believes it has enacted enough rules to prevent anything similar from happening again. However, tension ramps up again when all the students get a text which links to a website that announces a truth or dare game. The website claims that one student will get a choice of truth or dare but they cannot reveal to anyone that they've been targeted, and they have only 24 hours to make a choice. Choosing truth means the revelation of one of your secrets to all and choosing dare means a physical challenge. Phoebe is the first to be "invited" to play the game and when she chooses to ignore the invitation, a choice that the game's creator will not allow, a secret of hers is revealed. This begins a domino effect of broken hearts, strained friendships, danger and ultimately murder. McManus authors another thrill ride of a book for mystery lovers.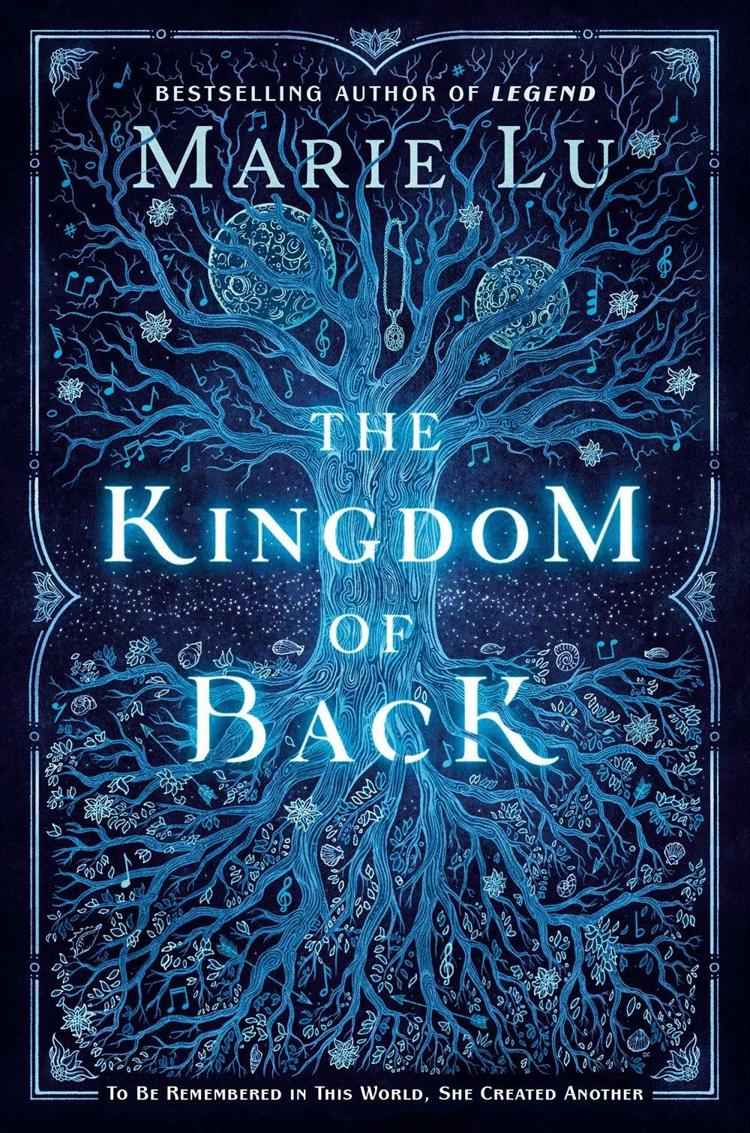 by Marie Lu
Usually when you hear the name Mozart, only one person comes to mind — the renowned musical genius Wolfgang Amadeus Mozart. But there was another Mozart, forgotten by most, his older sister Maria Anna "Nannerl" who was, many say, equally talented. Author Marie Lu takes the reader into the mind of Nannerl during her early years and imagines that her greatest wish was to be remembered — remembered by her demanding father and remembered by the world for her talent. Nannerl was often tasked with caring for her brother, who was often sick. Together, through nightly stories, they created the Kingdom of Back. When the fantasy world becomes real and the character Hyacinth steps out into her world and promises to make her wish come true if she assists him with gaining back the Kingdom, Nannerl agrees. In Nannerl's restrictive world, women were not allowed to compose music, and wishes and dreams were believed to have unanticipated consequences. The Kingdom of Back is a departure for Marie Lu, well known for her amazing science fiction titles — but this one is equally compelling in a much more subtle and slow burn manner.
— Cheryl Weems, Deschutes Public Library Youth Services Collection Development Librarian
Adult books
"Catherine House,"
by Elisabeth Thomas
Catherine House, an elite college, is tucked away in the woods of Pennsylvania. Once you enter the gates, you remove yourself from the outside world to focus on your academic studies. For three years, all of your school supplies, food, clothes, shelter and more will be provided with no outside connection, even during summer. Students have the freedom to explore the house, party, meet new friends and discover who they are. One student, Ines Murillo, is ready for a chance to start over. But as secrets start to unravel, Ines wonders if she's made the right decision. What is everyone on campus really studying? Debut author Thomas delivers a page-turner filled with suspense, truth and personal growth. Whether remembering youthful dreams or in college, readers will wonder if Ines and her friends are making the right choice.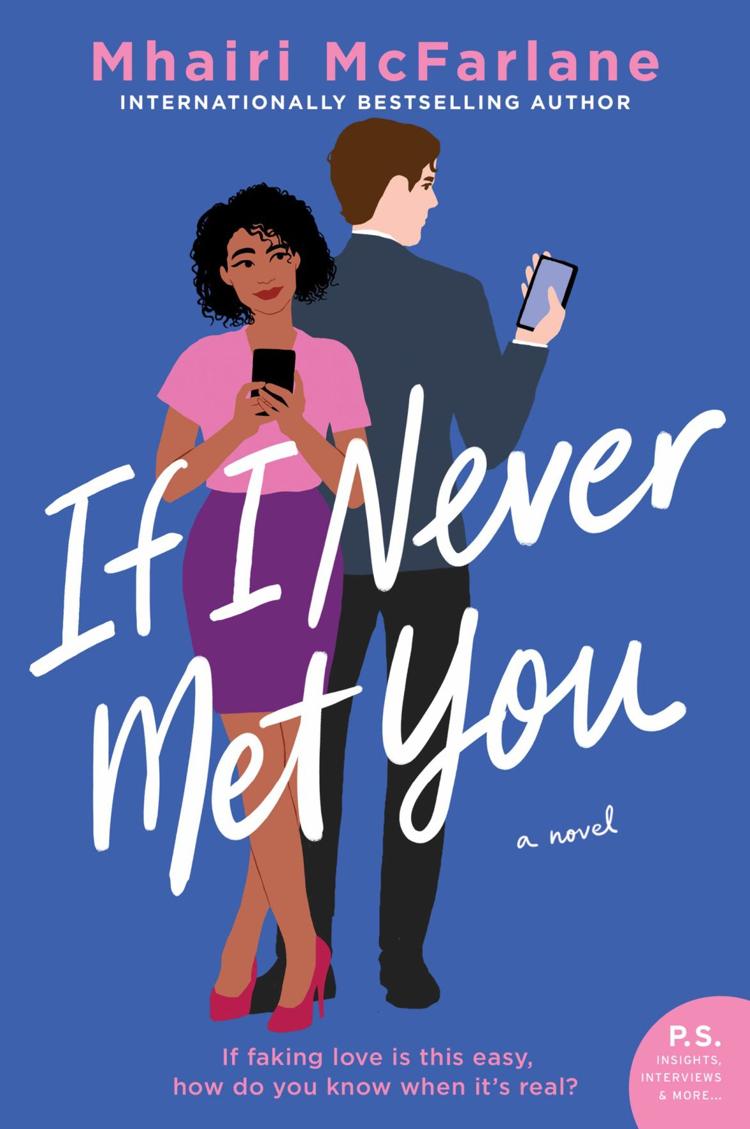 by Mhairi McFarlane
The last thing Laurie is looking for is love. She's still hurting after her long-term relationship ended yet she must still see her ex every day at the law firm where they work. Plus, her ex's girlfriend is pregnant. Laurie is determined to figure out how to stop both her sadness and the rumors. A chance meeting in a broken elevator with Jamie Carter inspires a plan for an amazing way out. Jamie is not interested in a long-term relationship, but knows it might impress his boss. So they make a plan to help each other out — one to impress and the other to make an ex jealous. They parade around the city as a couple taking enviable social media photos. As they begin to get to know each other, they wonder, "Is there a difference in pretending to fall in love and being in love?" McFarlane's new book is the perfect cozy read. She delivers a fun romance filled with honesty and chance. It's all about timing, right?
—Paige Bentley-Flanner, Deschutes Public Library community librarian