This week, Bend's Hayden Homes Amphitheater will host arguably the greatest American songwriter of the past century and inarguably the most successful writer of parody songs ever as Bob Dylan and Weird Al Yankovic bring their seemingly endless tours to town for (separate) shows. Here at GO! Magazine, we couldn't choose who to write about, so we decided to compare the men, their art and their long and fruitful careers.
Weird Al Yankovic: Alfred Matthew Yankovic, born in Downey, California
Bob Dylan: Robert Allen Zimmerman, born in
Yankovic: Accordion, jokes
Dylan: Guitar, that voice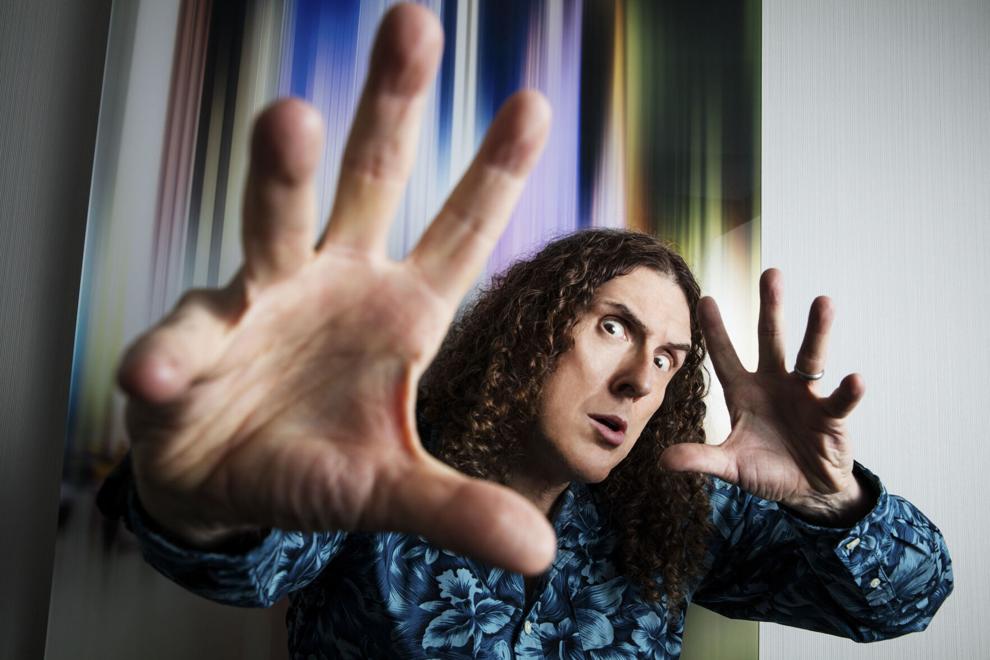 Yankovic: In 1976, a teenage Yankovic gave a tape to SoCal radio personality Dr. Demento, who played one of the songs on his wacky (and popular) syndicated show. A few years later, Demento also played Al's "My Bologna" — a parody of The Knack's "My Sharona" — which led Yankovic to a record contract.
Dylan: After moving to New York City in the early 1960s, Dylan's live show earned a glowing review in the New York Times. He signed a record deal in 1961 and two years later released "The Freewheelin' Bob Dylan," an album full of songs that would become anthems of the revolutionary 1960s, including "Blowin' In the Wind."
Yankovic: Five Grammy awards, six certified platinum records in the United States, and his most recent album, 2014's "Mandatory Fun," was his first to top the Billboard 200 albums chart. He also received the key to the city of Wausau, Wisconsin!
Dylan: Eleven Grammy awards (including one for Lifetime Achievement), one Oscar, a Presidential Medal of Freedom and the 2016 Nobel Prize in Literature. He was also inducted into the Rock and Roll Hall of Fame in 1988.
Yankovic: Weird Al's commercial success has largely been driven by his funny videos. Between the mid-'80s and mid-2000s, he scored hits with "Eat It" (a parody of Michael Jackson), "Like A Surgeon" (Madonna), "Smells Like Nirvana" (Nirvana) and "White & Nerdy" (Chamillionaire).
Dylan: From 1965 to 1976, Dylan made a bunch of all-time great folk and rock albums that consistently reached the top 10 of the Billboard chart. He has sold over 100 million albums, making him one of the best-selling musicians of all time.
Yankovic: Famously, Prince refused to give Yankovic permission to parody his songs, despite repeated requests over many years.
Dylan: Both Dylan and Prince are from Minnesota. Other than that, there's very little concrete evidence of any relationship between the two.
Yankovic: As part of every show (and on most of his albums), Yankovic plays at least one medley of polka versions of several popular songs, delighting many fans.
Dylan: In 1965, Dylan was well known as folk singer, but when he headlined the Newport Folk Festival, he played a set of loud, electrified rock songs, angering many fans.
Yankovic: In 1989, Yankovic co-wrote and starred in a feature-length comedy called "UHF" that was a box-office bust. Thanks to cable TV and home video, however, it became a cult classic.
Dylan: Dylan has appeared in a number of movies, mostly forgettable. But along the way he has worked with big-time directors like Sam Peckinpah and Martin Scorsese.
Yankovic: In 2002, Yankovic released a song called "Bob," performed in a folk-rock style and sung in Dylan's familiar nasal tone. The lyrics of the song are all palindromes, and the video is a parody of Dylan's famous clip for "Subterranean Homesick Blues."
Dylan: Bob Dylan is a serious artist. If he has ever covered "I Love Rocky Road," "I Think I'm A Clone Now" or "Taco Grande," he has kept it to himself.