According to quoteinvestigator.com, the saying "May you live in interesting times" began its life as a Chinese curse.
Indeed, these are interesting times: A pandemic that has killed over 155,000 Americans with no relief in sight. A strange reality in which provable facts are dismissed faster than you can say "fake news." A polarized nation with a presidential election three months away.
Interesting times are stressful. One way to combat the stress: a funny read.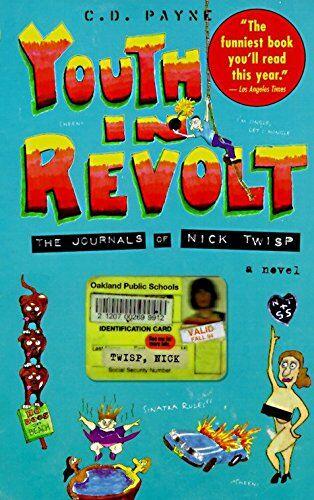 Yes, it's still possible to laugh if you have the right book at your disposal. Below is a mix of recommended books from area booksellers, along with some of our own recommendations.
"Youth in Revolt," by C.D. Payne — This reporter will never stop gushing about, much less laughing at, this coming of age novel, written in the form of journal entries by Nick Twisp, a nerdy Oakland teen whose personal uprising is sparked by his somewhat-reciprocated love for Francophile Sheeni Saunders. A highly articulate and precocious teen (his favorite singer is Sinatra) plus hilarious comic scenarios plus an ensemble of also-funny characters equals actual laughs. Note, the book, which was also made into a 2010 film starring Michael Cera, sometimes lands in the Y.A. section of stores and libraries, but Payne himself has said he wrote it intending it for adults — and it reads as such. Initially, Payne self-published "Youth in Revolt" back in the '90s, and its small-scale success was such that Doubleday snatched it up for major release. When Doubleday assigned Payne a new editor who thought one Nick Twisp book was enough, Payne returned to self-publishing the umpteen sequels he's written, all also good for a laugh.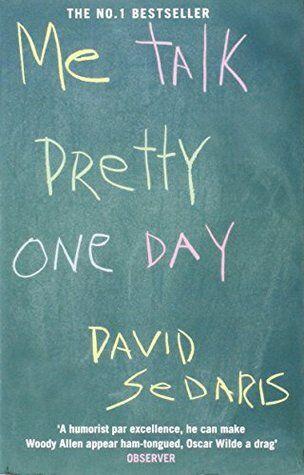 "Hyperbole and a Half," by Allie Brosh — Central Oregonians need little introduction to this collection of Brosh's hilarious drawings, an extension of her long-ago blog of the same name. If you've seen or heard the meme "Clean all the things!" that's Brosh's handiwork. At the time of its publication of "Hyperbole and a Half" in 2014, Brosh was living in Bend, and her promotional event at Barnes and Noble was packed to the gills. The publishing world is abuzz with her long-awaited return, "Solutions and Other Problems," due out Sept. 22.
"Me Talk Pretty One Day," by David Sedaris — Sedaris is a well-known humorist and popular speaker who's made several appearances in Bend over the years, and he's written no shortage of books full of his keen insight, trenchant observations and razor-sharp wit. But "Me Talk Pretty One Day," somehow 20 years old now, still seems to be the book many mention as their favorite. In the first half, Sedaris writes about his life in the U.S., including a piece about his brother, Paul, also known as "The Rooster." In the book's back half, Sedaris writes of life in his adopted home of France, where he's hilariously mistaken for a pickpocket ("Picka Pocketoni") and survives the horrible conditions of his French class in the book's title essay.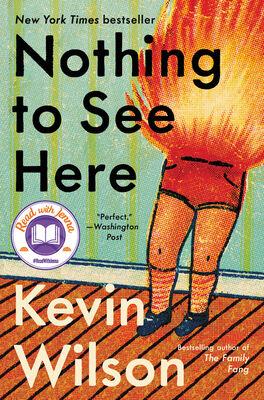 "Shakespeare for Squirrels," by Christopher Moore — Moore is a prolific humor novelist known for such tomes as "Island of the Sequined Love Nun," "Lamb" and "The Lust Lizard of Melancholy Cove." His latest, "Shakespeare for Squirrels," was published in May and is a zany riff on murder mysteries and "A Midsummer Night's Dream." It comes highly recommended by Deon Stonehouse of Sunriver Books and Music.
"Nothing to See Here," by Kevin Wilson — "One of the best books I've read this year!" Roundabout Books owner Cassie Clemans writes on her westside Bend store's website about this book in which a woman hires her former boarding school classmate to nanny her stepchildren, who are prone to spontaneous combustion when upset. "A smart, quirky and uplifting story that will keep you engaged, warm your heart, and surprise you in its subtle power. A book everyone will love," Clemans writes.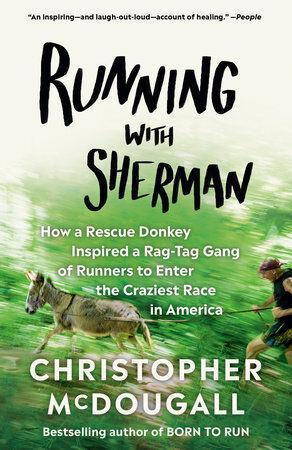 "Running with Sherman," by Christopher McDougall — This book is not an adventure on par with McDougall's famed running book, "Born to Run," which unapologetically sparked the barefoot running movement a decade back, or its epic follow-up, "Natural Born Heroes," which somehow wedded parkour, martial arts and World War II together. "Running with Sherman" is a much smaller-scale, personal story of adopting a neglected donkey and nursing it back to health — and into the world of competitive burro racing.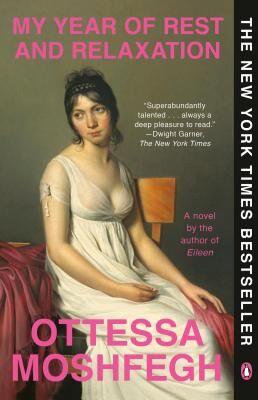 Bonus: If none of these pique your curiosity, here are a few other recommended titles from area booksellers:
• "The Unhoneymooners," by Christina Lauren.
• "Beach Read," by Emily Henry.
• "The House in the Cerulean Sea," by TJ Klune.
• "Less," by Andrew Sean Greer.
• "My Year of Rest and Relaxation, a Novel," by Ottessa Moshfegh.
• "Let's Pretend This Never Happened," by Jenny Lawson.
• "We Are Never Meeting in Real Life," by Samantha Irby.