BEND — Uncontrolled high blood pressure can lead to stroke, heart disease, aneurysm, vascular dementia, chronic kidney disease and erectile dysfunction. As there are usually no symptoms to indicate high blood pressure, measuring it is essential to find your numbers.
Technology has become a great helper in monitoring your health with several devices that can measure and track your blood pressure and other vitals.
According to the Central Oregon Health Council, half the people living in the area have high blood pressure. The Centers for Disease Control and Prevention has created a new guideline that indicates normal blood pressure is 120 (systolic pressure or the pressure in your arteries when your heart is contracting) over 80 (the blood pressure measurement between heartbeats). You are considered to have stage 1 hypertension if your numbers are higher than 130 over 89. As these new guidelines are lower than previously recommended, the CDC encourages everyone to monitor blood pressure at home. Check with your insurance company for possible coverage of a blood pressure device.
Many blood pressure monitors (BPMs) are available that sync with a smartphone app to record, track and create a document to send to your health care professional. From full blood pressure cuffs that can also monitor your heart to a smartwatch, you can easily monitor your heart health at home.
Withing Blood Pressure Cuffs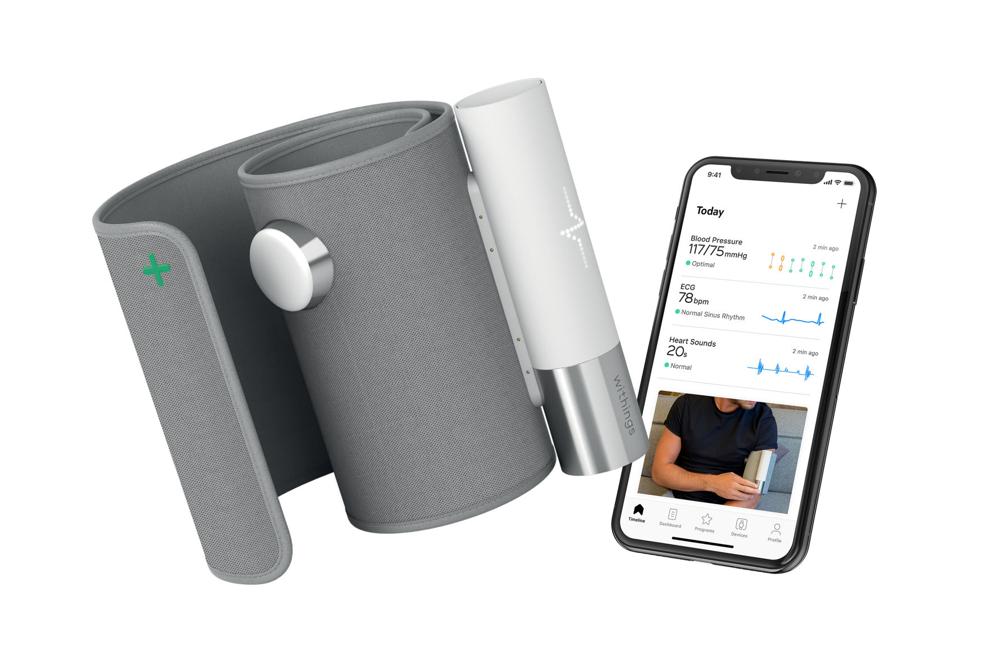 I've been using a blood pressure cuff for a few years. It's helped my doctor and I dial in a plan to regulate my blood pressure. It is clinically validated and has proven to be reliable and accurate when compared to the measurements taken in my doctor's office. I'm happy to see that Withings has made the newest version of the BPM Connect ($100) more compact. A soft cuff that can wrap around a 6-inch long core, so it easily fits into a purse or backpack. The core appears to be solid white until you press the start button, which reveals LED lights that shine through to indicate functions and display the results.
As many as eight people can use the same BPM Connect. When starting the measurement, users can choose between taking a single measurement or average three consecutive measurements for a more accurate reading. A light shines green for healthy blood pressure levels, yellow for slightly elevated or red for critically high — time to get to the doctor. Previous generations of the BP Connect cuff required a phone to take measurements. Because of the core display, the new Connect can take a measurement without a phone, show you the results, then sync the data to the Withings HealthMate app later.
The Withings HealthMate app also syncs with the company's wireless scales and Pulse fitness trackers to track your activity, calories, sleep, weight and environment. HealthMate coordinates info with Apple Health, My Fitness Pal (for calorie intake) and other compatible apps.
I was also able to test the Withings BP Core blood pressure cuff ($250) that measures all aspects of heart health. Currently, it is only available in Europe. But Withings expects FDA approval and a U.S. release in 2020.
Moca Care products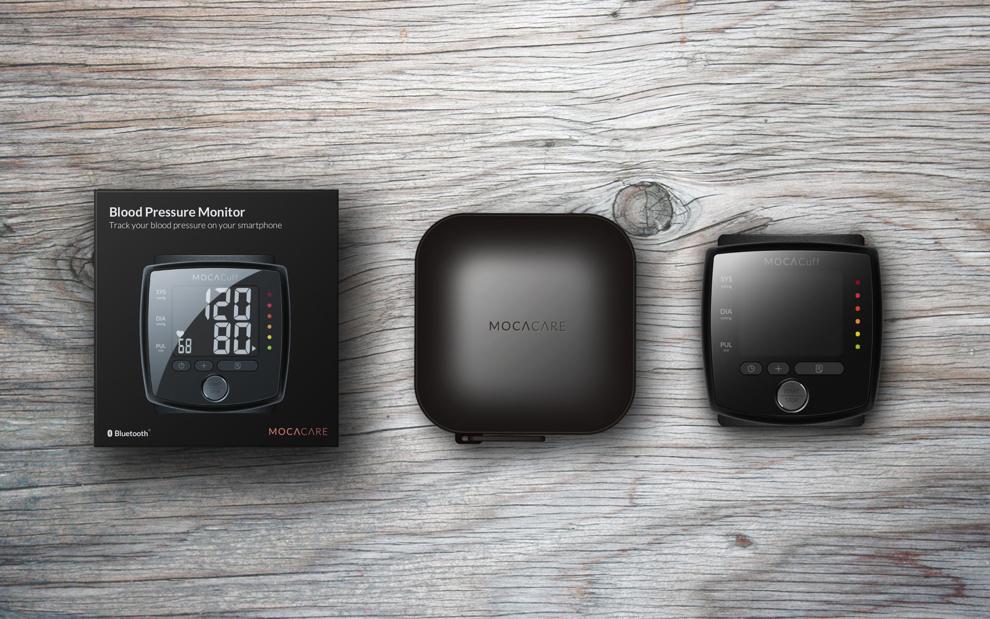 Hot Yoga lowers my blood pressure significantly. As I feel dizzy after class, I wanted to know if it was because of a drop in blood pressure (It was. It went down to 98/65). The MocaCuff ($45) comes with a hard-shelled travel case. It conveniently takes the blood pressure measurement using a wrist band, so I don't have to fuss with wrapping a big cuff around my sweaty arm. It is crucial with a cuff device to keep it at heart height for accurate measurements. The MocaCuff displays your results on the device along with a color-coded indication of normal to critically high hypertension. It also syncs with the MocaCare phone app that can export results to share with your healthcare professional.
Blood pressure from a smart watch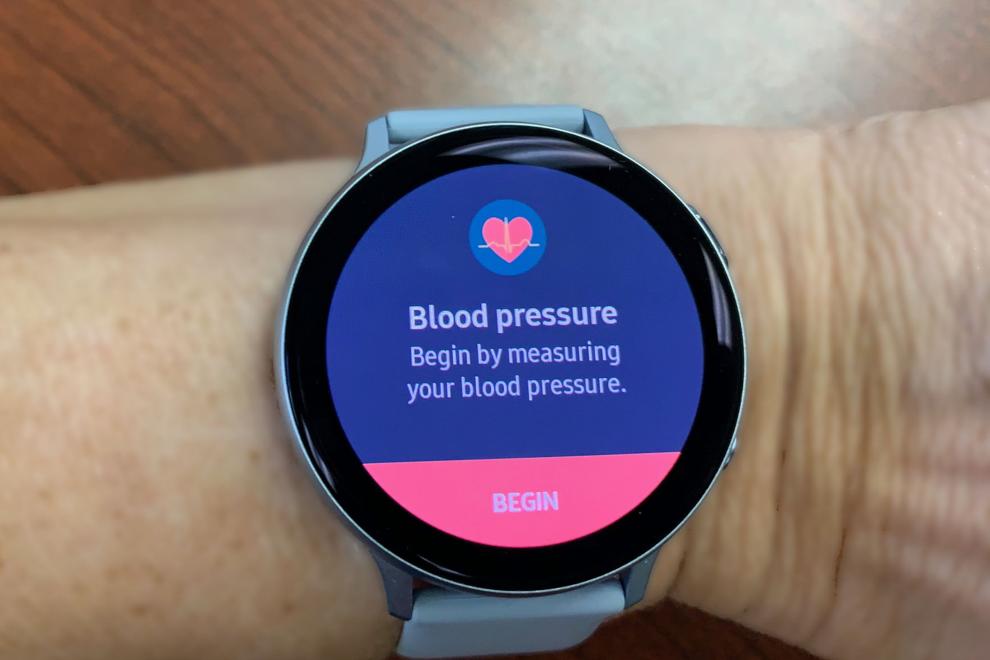 The Samsung Watch Active ($200) and Active2 ($300) make it even easier to track your BP using the smart watch you are already wearing. Currently, it is only available as part of an opt-in study with the University of California, San Francisco, through the My BP Lab app on GS 9 or newer Galaxy phones. It requires an accurate recent blood pressure measurement as a baseline then uses the app to track changes to that baseline, estimating a readout of your current blood pressure numbers.
These are just a few of the blood pressure monitors available. Be sure that any device you use is FDA approved and follow directions to get the most accurate measurement possible.