The Olympics have gone through many changes over the centuries. They've evolved from ancient games, which are believed to have started in approximately 776 B.C., into the modern iteration, which began in 1896. Throughout that time, the world changed, and so too did the games themselves. Competitions were added, changed and even removed completely over the course of its history.
So, when you plop in front of the TV for the next two weeks to take in the events of the XXXII Olympiad, feel lucky that you can watch the 100-meter freestyle swim event instead of croquet.
Yes, that is one of the "discontinued" Olympic events that has been lost to history.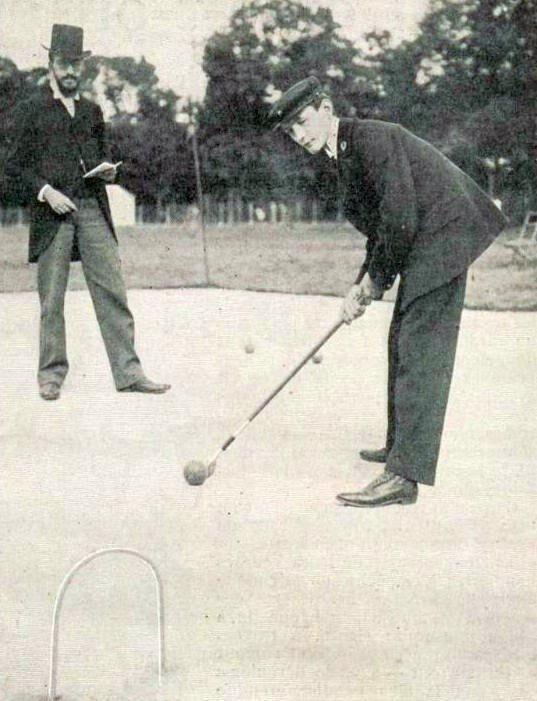 Lasting only one year, the 1900 games in Paris included this favorite low-intensity competition of backyard barbecues. Croquet was one of six official sports in that year — which also included a number of unofficial ones including pigeon racing — and it was the first event to feature women athletes.
That same year also saw the debut of a tug of war event. Even more surprising than its existence as an Olympic sport may be the fact that it lasted five more games until it was discontinued after 1920. The event took a lot of strength to pull off (sorry), and therefore it's more sporting than say an art competition (more on that later). But the thought of something you played while at family reunions as a medaled event still seems like a stretch. Tug of war was part of the track and field events and the teams consisted of "clubs," like a city athletic club or a trade or employee team, that was chosen by the countries to compete.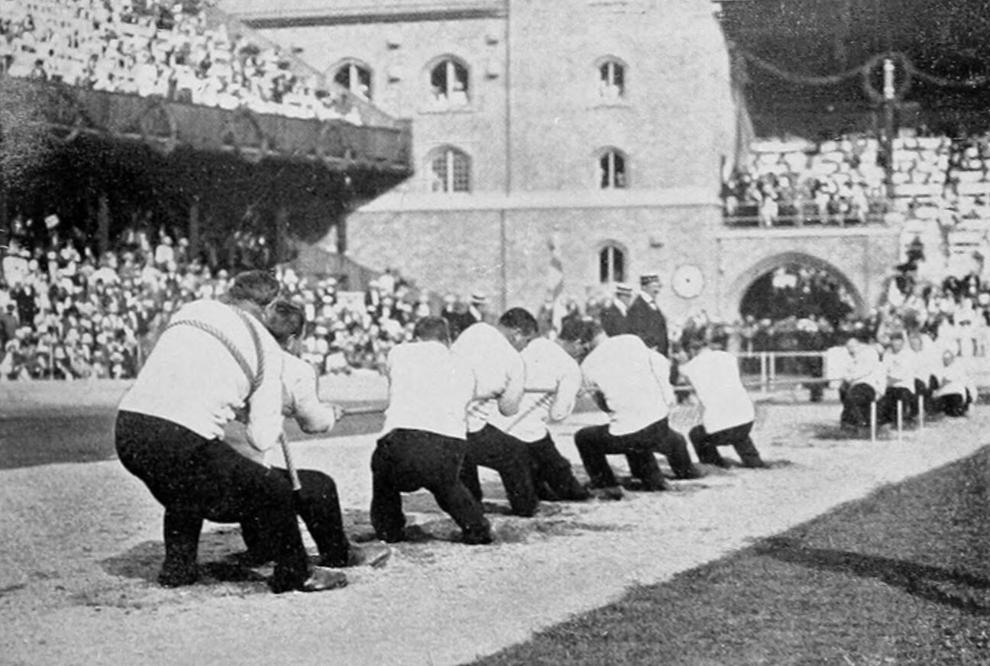 But it's not all backyard games that got the boot, popular sports like cricket (though that is planned to make a comeback in the 2028 games), lacrosse, Basque pelota and polo have also gone the way of the dodo, but are occasionally played as demonstrations during certain Olympic games.
Some games even stretch the boundaries of two-week Olympics themselves like alpinism, AKA, mountain climbing. Awarded to the country or group that achieved the most difficult ascent since the last Olympics, the 1924 medal was awarded to an unsuccessful 1922 British expedition to Mount Everest.
The team of over 160 made their attempts to climb the mountain a full 31 years before Sir Edmund Hillary and Tenzing Norgay successfully summited and seven of the Nepalese and Indian porters never made it down. For their own efforts, the sherpas were eventually given medals too, albeit later than the Brits who they climbed with.
One of the longer-lasting and stranger competitions for an event centered around sports was an art competition. Introduced in 1912 and lasting seven games until 1948, the works on display were inspired by sports and were divided into five categories of architecture, literature, music, painting and sculpture. The events were eventually discontinued when the International Olympic Committee discovered that nearly everyone competing was a professional, going against the restriction that only amateur athletes could compete (a rule that has been relaxed). Still, art and Olympics do complement each other well, from the performances of the opening and closing ceremonies to the overall designs of the new venues created for each event.
While these events will probably never come back to the Olympics fold, a few are making their debut this year and some are making a comeback. New this year is sport climbing, which includes lead climbing, bouldering and speed climbing; skateboarding, which includes both park and street events; BMX racing and freestyle; surfing; 3x3 basketball; and karate. Coming back this year is baseball, softball and golf.