History is steeped with famous duos. Whether they were besties, married or hated each other's guts, it's hard to mention one without the other. Like peanut butter and jelly, their lives are forever intertwined. Here are just a few of history's famous dynamic duos.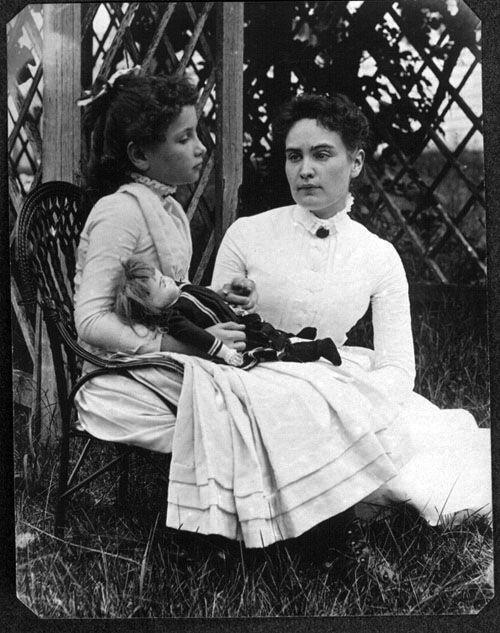 Helen Keller and Anne Sullivan — The first deaf and blind woman to earn a bachelor's degree, Helen Keller became a successful author, activist and lecturer, but if it weren't for her childhood teacher Anne Sullivan, her accomplishments may not have transpired. Stricken with an illness that may have been meningitis or scarlet fever at 19 months old, Keller lost her sense of hearing and sight. As she got older, the family had problems with Keller's behavior which would oftentimes lead to tantrums. So they enlisted the help of a recent graduate from the Perkins Institute for the Blind, Anne Sullivan who taught Keller to finger-spell words and became her constant companion up until Sullivan's death in 1936.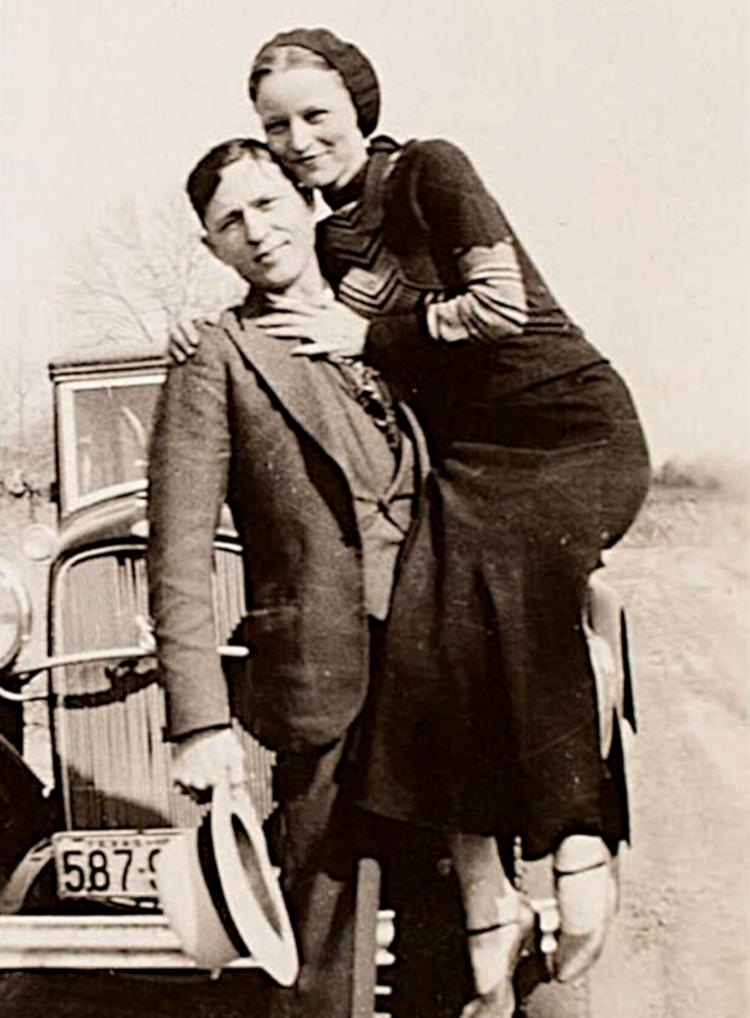 Bonnie and Clyde — The infamous robbers who left a wake of bloodshed and bodies, went out together in a hail of gunfire from the police agents who were pursuing them in 1934. The two have been incredibly romanticized since their deaths, being the subject of songs, stories and films ever since. The two met in 1930 and over the course of the next four years robbed several banks, grocery stores and random passersby to make ends meet in the middle of the Great Depression. Riding with Clyde's brother, sister-in-law and another man named Henry Methvin (who was the one to give them up to the authorities), Bonnie and Clyde actually released more people than they hurt, but those that did find their way on the wrong end of their guns were enough to constitute the media focus and large scale attempt to capture them dead, or alive.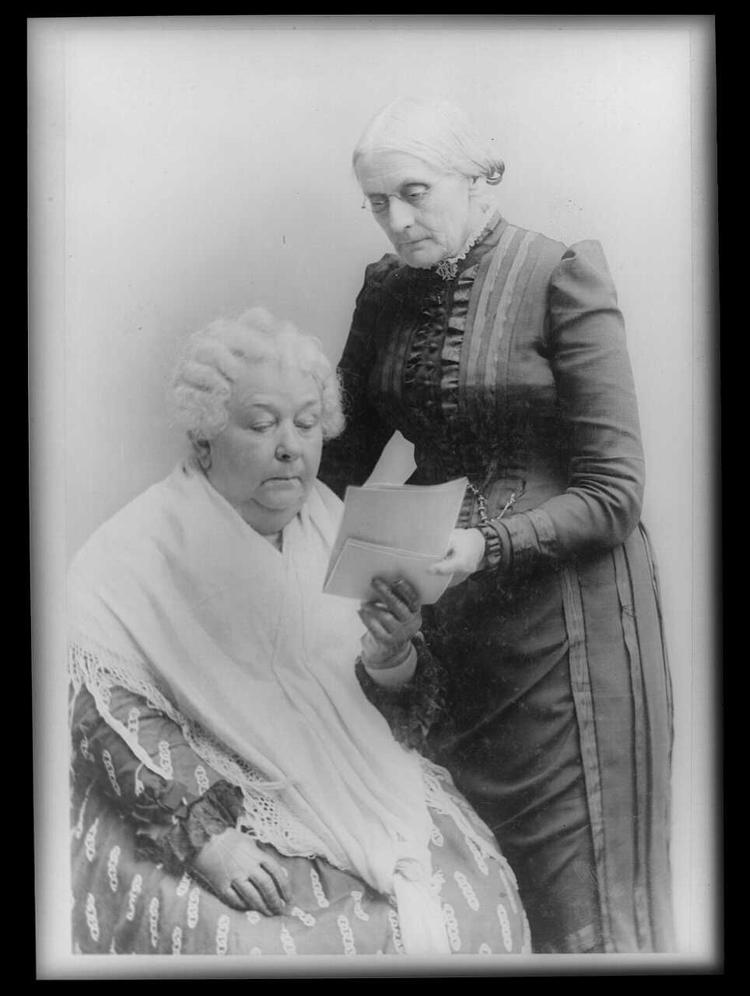 Susan B. Anthony and Elizabeth Cady Stanton — The two giants of the suffragette movement worked for decades pushing the rights of women to vote. Anthony and Stanton met at an anti-slavery meeting in 1851 and from there, their friendship and partnership bloomed to establish a suffragist newspaper called The Revolution and form the National American Woman Suffrage Association with Anthony serving as the organizer and Stanton writing for the movement. The two would differ on subjects but ultimately they worked together through their differences for the good of the common goal of suffrage. Both working until their deaths, they "would be compelled to leave the finish of the battle to another generation of women," Anthony wrote in 1902 in reflection of their work together just before Stanton's death.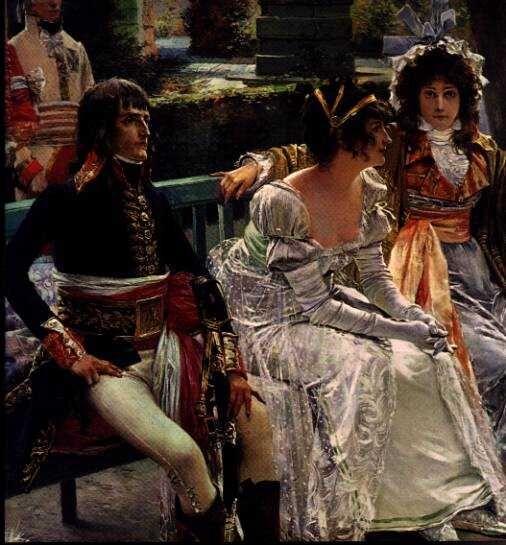 Napoleon Bonaparte and Josephine — Their short, but seemingly passionate marriage thanks to the letters left behind by the French Emperor is the stuff of legend. But it may not have been as loving as you may think. Napoleon was 26 when he met the 32-year old widow and mother of two and he proposed less than a year later, inundating her with hopelessly romantic, passionate letters that she rarely responded to. After they were married and the General continued his path towards empire, both began to stray from their vows. Once he was crowned Emperor, Napoleon proclaimed Josephine Empress, but over the next few years that he realized Josephine was not going to produce him an heir so they decided to divorce. However, Napoleon proclaimed that Josephine would retain the title and office of Empress even after their marriage ended.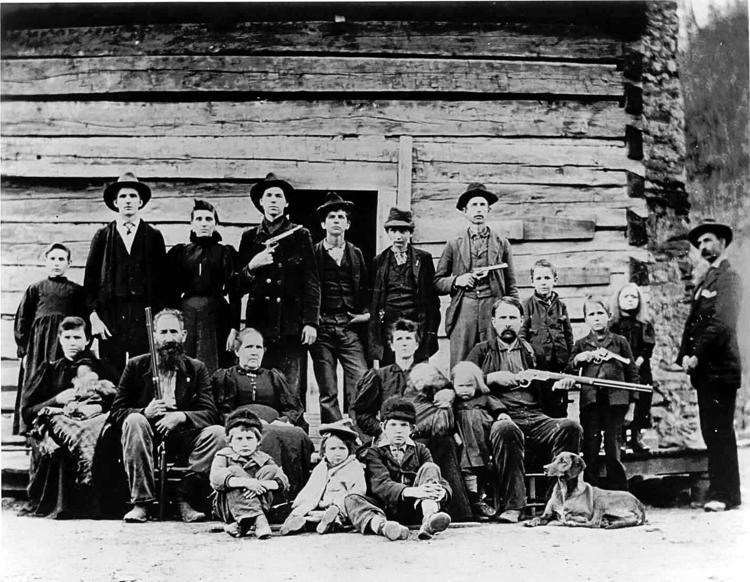 Hatfields and McCoys — The dueling families of eastern Kentucky and western West Virginia battled amongst each other for about 30 years. Their decades long feud stemmed from land disputes, alleged stealing and eventual murder of opposing sides. It came to a head on New Year's Day 1888 when the Hatfields ambushed the McCoy's home, killing two and injuring one while patriarch Randolph "Old Ranel" McCoy escaped. Nine members of the Hatfields were arrested, seven of them were sentenced to life in prison and one was executed in 1890. The feud eventually simmered down and in 1976, members of both families appeared on an episode of "Family Feud," a game show that is believed to have been an inspired by the family's famous history.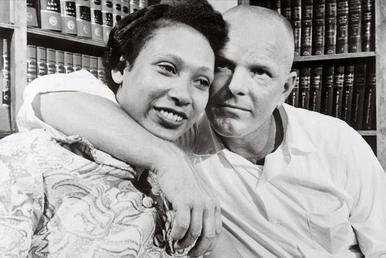 Mildred and Richard Loving — You may only know them by their last name, and they may have been reluctant activists, but the Loving's name will always be remembered for their fight for marriage equality. Richard, a man of Irish and English heritage and Mildred of African and Native American heritage grew up together in the same small Virginian community, dating off and on as they got older and eventually deciding to marry after Mildred became pregnant. Since Virginia was still one of more than 20 states at the time that still had laws prohibiting interracial marriages, they traveled the two-hours to Washington D.C. to wed. Five weeks after returning to their home, they were both arrested then given the choice to leave Virginia or face prison time. So they packed up their family and moved to Washington D.C., but they both longed to return to their families and their home in Virginia. Mildred got in touch with the American Civil Liberties Union on the recommendation from Attorney General Robert F. Kennedy, and the two began the legal battle to overturn the law that kept them from their home. The case was dismissed and the last of the segregation laws were broken, allowing other interracial couples to marry freely wherever they lived.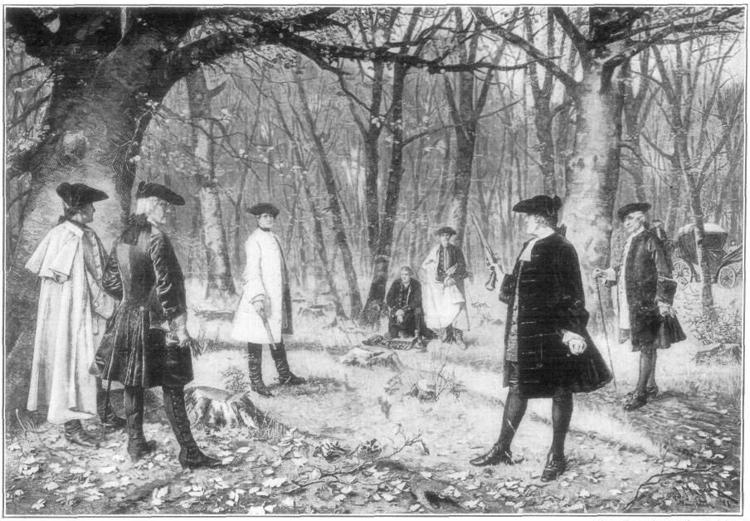 Alexander Hamilton and Aaron Burr — Connected together for the rest of history through their infamous duel that killed Alexander Hamilton (and now thanks to the musical "Hamilton"). Hamilton didn't trust Burr and thought he was willing to change his beliefs if it meant furthering his career. Adding to the fact that Burr had defeated Hamilton's father-in-law in a race for New York Senate, their rivalry festered for years until Burr's career was on the downslide after being dropped from Thomas Jefferson's reelection ticket. Burr blamed Hamilton for a defeat against a relatively unknown candidate for New York Governor and the two exchanged increasingly heated letters over several months in 1804 until Burr challenged Hamilton to their fateful duel.