Its profile may have been crowded out by other headlines the last few years, but crowdfunding remains a vital means for independent artists to make their dream projects a reality — by way of direct money from their supporters.
Crowdfunding services such as Kickstarter, Gofundme and Indiegogo offer artists a platform in which to put forth their projects and products, a means to explain them and solicit the critical funds they need in order to proceed — a financial lifeline, in other words, for work that mightn't see the light of day otherwise. In an era in which the smaller tributaries of publishing and recording have largely dried up, such platforms enable artists to take matters into their own hands.
The details of how each service functions differ. Indiegogo, according to itself, is the largest service that does not charge a fee to fundraise. In the case of Kickstarter, fundraisers are a make-or-break proposition: If the financial goal is not met, the artist gets none of the money pledged.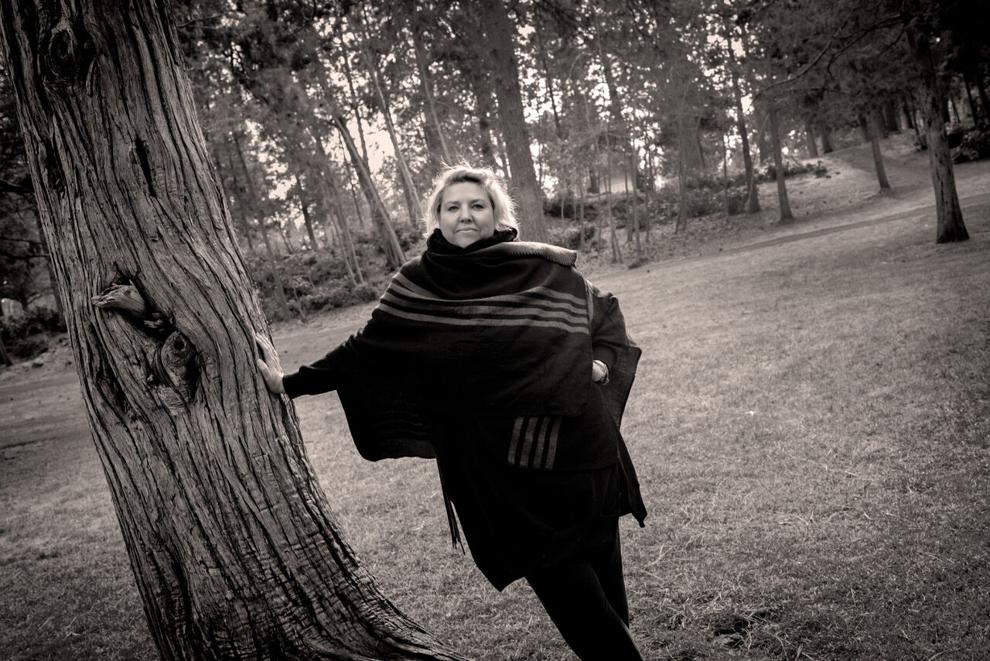 "I actually just got the proofs in the mail a couple of hours ago," she said last week. "I got the idea to do this in August when I was traveling." The creativity that went into the manuscript was inspired by a visit to the immersive art experience that is Meow Wolf in Santa Fe, New Mexico.
"I thought, 'What if I just made a little book?' and I started going through my old writing — I write a lot," Peterson said. "The thing I love about technology is that I don't really carry a notebook anymore, because I just use my phone." She sat in an airport and scrolled through things she'd written over the past three years.
"I started pulling things out, and I just started illustrating them, and just made a little book out of it," Peterson said. "There's no story to it. It's just kind of about 15 illustrations of things I just know to be true."
She's seeking to raise $3,300. Her Kickstarter offers rewards to supporters: $25 or more will get you a book and a set of 10 notecards, and $30 or more will get you a book and coloring book.
While not new to crowdfunding projects, it's her first time using Kickstarter.
That experience, with Indiegogo, had been positive, even though "I didn't get the total amount," Peterson said. "So one of the things about that is because you don't have to achieve the total amount to get it. I was able to just make alternate plans of how to get done what I was trying to get done."
"This is my first time with the all-or-nothing, and it's a little bit scary," she said. "But we'll see."
Singer-songwriter Joel Chadd is another Bend resident with a Kickstarter campaign currently in the works. He hopes to bring to life "Ghost of You," an album of meticulously crafted songs recorded with regional and local players, as well as his sister, pianist Ruth Chadd. The songs, like their author, are haunted by the death of Chadd's mother two years ago, and if the goal of $15,000 isn't reached, you may never hear the stark beauty of "Rain & Roses," "Rising Fog," or the title track "Ghost of You."
His mother died in July 2020 after a roughly 7-year battle with cancer, Chadd said.
"You're still never ready," he said. "It's been a hard two years, for sure."
But it was not devoid of music.
"There was music for me in this last year and a half that was really healing," Chadd said. "It was just a random playlist and there were definitely a few Beck songs in there." Chadd was referring to the morose-but-beautiful 2002 album "Sea Change" some of the tunes on "Ghost of You" reminded this reporter of in tone, emotionally and sonically.
"Some of those songs, there's really a somber voice to it," Chadd said. That's not to suggest, by any means, the tunes are derivative. There's room for more than one sad album in the world, or Coner Oberst's "Ruminations" wouldn't exist.
And with his Kickstarter campaign for "Ghost of You," Chadd has the chance to share his own profoundly heartfelt tunes, not only with a larger audience, but also with others who have experienced loss and are grieving themselves.
"It's been, really, an amazing experience, some of the conversations I've had with people I don't even know who are reeling from loss and looking for music to kind of help heal," Chadd said. "It's been a humbling and really cool experience to kind of get that feedback."