During his concert Sunday night at Bend's Les Schwab Amphitheater, R&B star John Legend told a short story about how he worked as a worship music leader at a church in Scranton, Pennsylvania, before he got his big break.
Jenner Fox can relate. Sort of.
"I grew up in the church," Fox, of Sisters, said in a recent interview, "of river rafting. Both of my parents were river guides, and they were part of this community of guides in the 1980s that would gather and play folk music together.
"Whether it was actually on the river or just in people's living rooms, I was always around people passing the guitar and everyone jamming on acoustic instruments, playing Bob Dylan songs and John Prine songs," he said. "Music was definitely a constant presence in my childhood."
That environment set a foundation for Fox, who started writing his own tunes and playing in bands during his teenage years in the Bay Area of California. For college, he went to Yale University in Connecticut, where he found his own community of musicians that got together and played songs and maybe enjoyed a beverage or two.
But it was after college — back on the river, working as a guide himself — that Fox finally found the motivation to document his growing set of songs.
"We'd ride the river all day, and then I'd play songs around the campfire at night, and people would ask if they could buy my songs on CD or something," he said. "And I didn't have a CD to sell them, but I thought, 'Well, maybe I should.'"
That was six years ago. On Sept. 22, Fox will release his third album, "Planet I'm From," a collection of eight tracks that prove he's more than just a rafting guide who sings around the campfire for fun. Fox's songs are thoughtfully crafted: gentle but substantive, spilling over with characters and storylines, and relentlessly catchy. He's capable of both quiet, deeply reflective folk tunes and rowdy twang-rock powered by the locomotive chug of a traditional string band.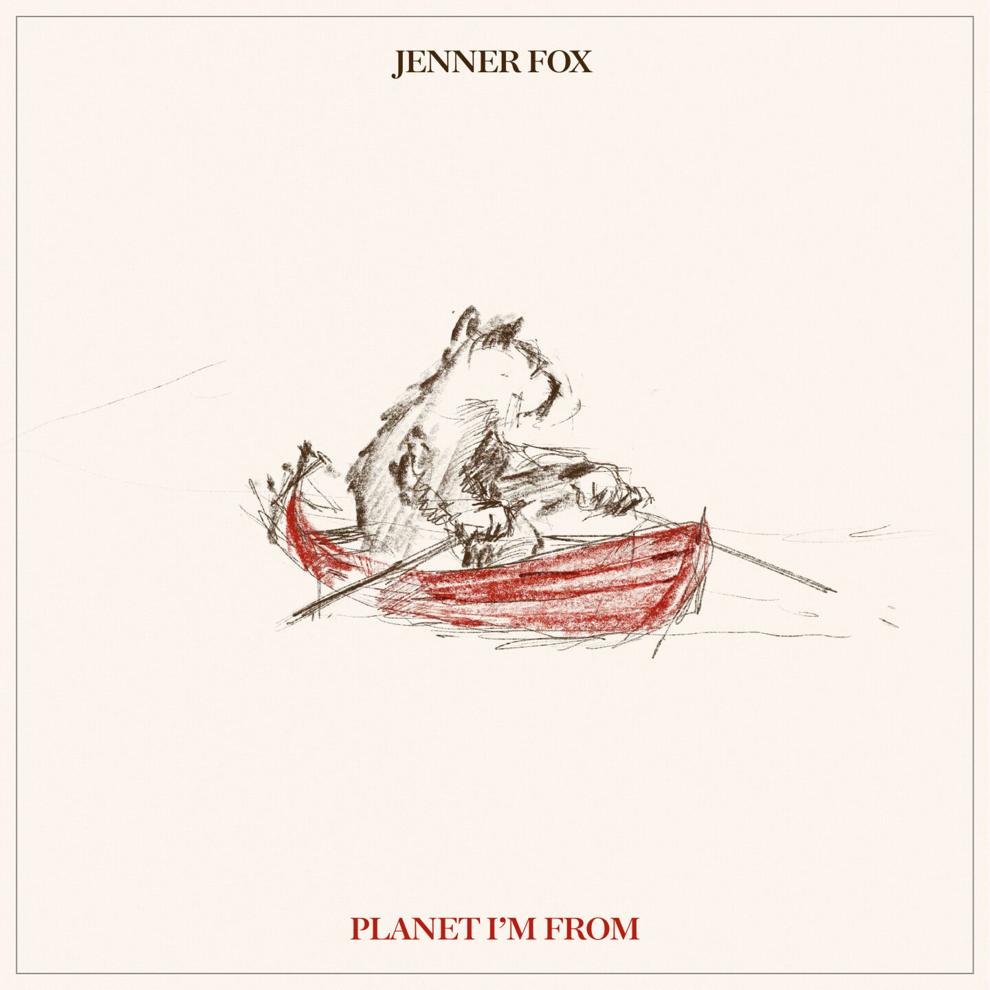 The songs on "Planet" benefit from an impressive group of players, including guitarist Chris Eldridge (of the Punch Brothers) and fiddler Brittany Haas (Crooked Still), who were brought in by producer Lawson White to fill in the space around Fox's words with virtuosic sound.
For Fox, the stories within his songs are often inspired by his travels (he has worked as a rafting guide in Asia and South America) and his conversations with the people he meets along the way.
"It's the journalistic part of songwriting that really inspires me," he said. "Getting to hear folks' stories and then finding the emotion in those stories that can resonate in a song. I know that if I can do that, then the songs are going to resonate with people."
Resonating with people. That's not only the point of Fox's music, but also his new fan-funded record label, The Thumb Records, which is a twist on the Patreon model of fans supporting the artists they love.
"For a while, I felt like, 'Oh, I need to entice people to join by offering a free sticker or a mandolin lesson or whatever,'" he said. "But then it occurred to me that people weren't really asking for those things, and that they were supporting the cause for a more pure reason and a more beautiful reason — like, 'Hey, I just want you to keep making music.'"
He continued: "I realized that I was missing the point, and so I'm looking at it more like we all have this record label together, and it has become this cool two-way giving thing where I say, 'Hey, I want to keep making music for you' and they're saying, 'What you're making means something to me.' It's like they're business partners in The Thumb Records, and that's been a major shift in the way I think about it and that feels really cool."