Inspiration struck Richard Potvin after midnight in August 2018. "I just woke up and went, 'There's a story I need to write down,'" he said. "Sometimes, you know, if you go back to bed, you never get them back." Rather than let his idea go unrealized, Potvin, now 62, got up at 1 a.m. and sat down to write. In just the one session, he penned "Empty," a self-published children's book in which a young girl comes to terms with the death of her neighbor, "Mr. Wick."
It debuted in April, and Potvin believes it's timely given the ongoing COVID-19 pandemic.
The following morning, he said, "My wife said, 'You got out of bed last night. What did you do?' I said, 'I wrote a book,'" Potvin recalled. Note that he does not say "draft."
"I don't think I changed any of the words. I mean, it was just there," he said.
The simple, straightforward tale begins, "Mr. Wick was my friend. He lived next door to me, my sister and my mom."
The longest part of the project was finding an artist to illustrate "Empty."
"I had a few false starts with artists," Potvin said. He eventually chose was Stephanie Drake, a children's book designer in Cambridgeshire, England.
"I just liked the muted tones," he said of Drake's work. "We collaborated well. She understood what I was looking for. She sort of caught my tone."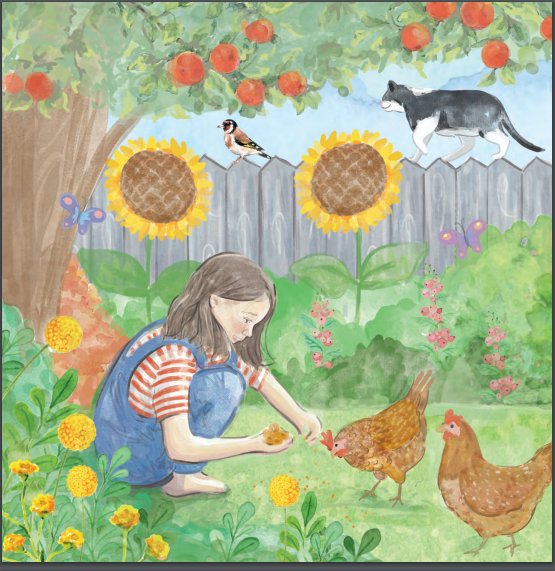 The rocking chairs seen on the book's cover are depictions of chairs from the barn Potvin's former home in Akron, New York, near Buffalo, where he and his wife lived before moving to Bend last year.
"The cat on the fence was our neighbors' cat. And they lived next door to us, and did have chickens," he said, referring to scenes from the book. "The little girl, when we first met her, had a bit of a lisp. She called my wife 'Miss Kim,' and me 'Mr. Wick.' So Mr. Wick made it into the book."
When asked if he often gets up and writes in the middle of the night, he laughed and said, "I am a bit of a strange character."
As if to back that claim, Potvin, who's Canadian, brought up his atypical career path, in which he began as a traffic engineer in Saudi Arabia — where two of his three kids, Becky, Doug and Michaela were born.
Upon his return to Canada, however, he found it difficult to continue as an engineer, as all his professional contacts were overseas.
"In engineering, your history matters. I had five years of experience in Saudi Arabia, but nobody cares about that in Canada because it's 'Who do you know?'" Potvin said.
So he decided a new career was in order, perhaps one involving medicine, like so many other family members.
"My twin brother was an M.D., my little brother was a pharmacist, my wife was a nurse, and I said, 'OK, what medicine needs the most math?' They said, 'Oh, probably optometry,'" he said, laughing.
Rather than go into practice seeing patients, he ended up in research at Bausch and Lomb, and later at Alcon, doing medical affairs, work that involves translating science so that doctors and patients find it comprehensible.
"That's not your typical career path," he said. "I tend to be a little bit varied in my work."
The types of books he writes are varied also. Along with "Empty," Potvin has also written and self-published two collections of cryptic crossword puzzles after he broke his neck in a horrific bike accident.
"I just flipped over the front of a bike at low speed," he said. "An animal ran in front of my wife's bike, and I hit both brakes. The front one caught first."
He's fully mobile now, but at the time of his accident, he was stuck in a neck halo for 90 days.
"I was doing those puzzles, but they don't take long if you're good at them, so my wife said, 'Why don't you just make some?'"
He ended up writing two books of them, "Cryptic Crosswords 4U" and "Cryptic Crosswords 4U 2." They, like "Empty," are available at Amazon.com.
Along with penning crossword books, Potvin's time bedridden also led him to the conclusion that he preferred data to meetings, after which he decided to become a research consultant.
Today, his past professions and interests are wedded together via the consulting business Science in Vision, which provides scientific support for the eye care community. Potvin explained the "strange niche" of his work via a hypothetical scenario in which an eye surgeon might use a company's lenses in cataract surgeries.
"I can work with a surgeon and prepare a proposal to a company and say, 'We're going to put 30 of these lenses in people's eyes, measure them and write a paper about how they did,'" Potvin said. "So I can do the math, I can do the writing, and I can understand the ophthalmology part."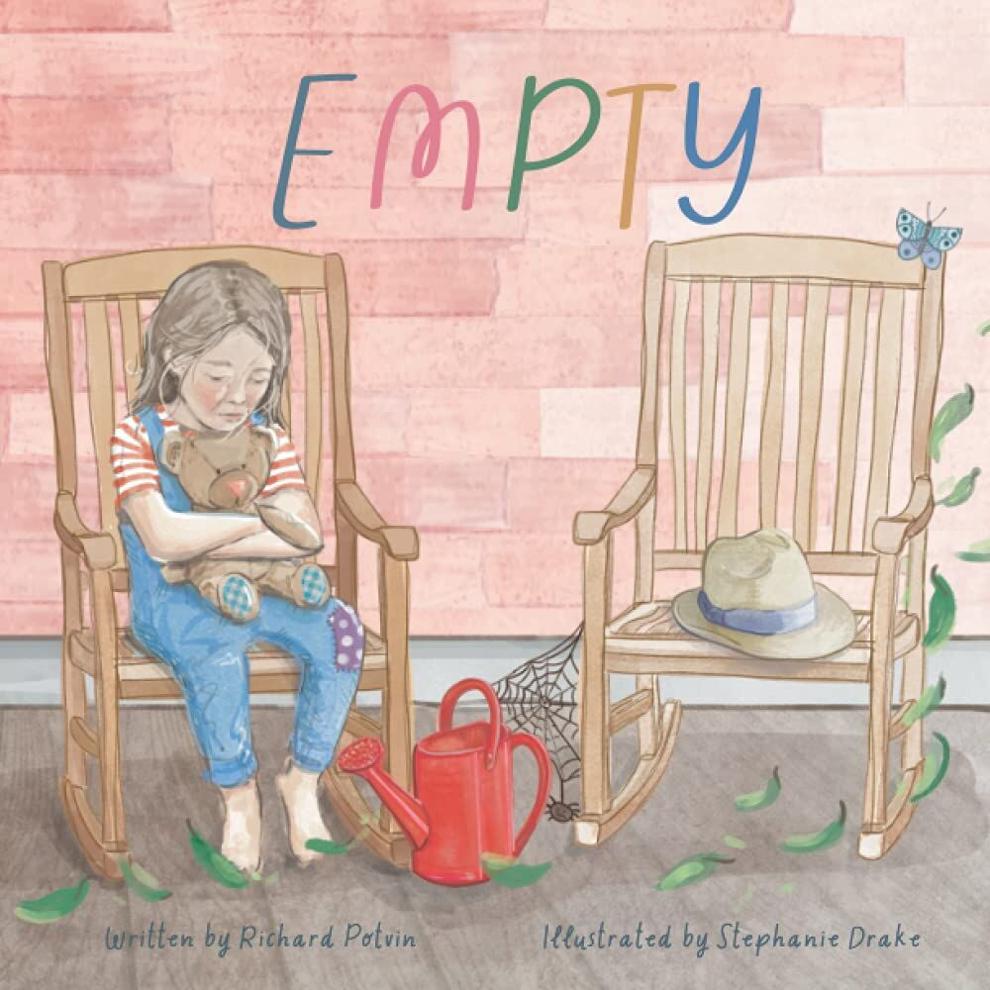 Potvin is at work on another book, about Alzheimer's, and has an envelope of old science fiction stories, and rejection letters, that he plans to dig into after he downsizes to part-time consulting work later this summer.
Interestingly, writing "Empty" that night in 2018 was triggered neither by a dream nor a specific person he was grieving.
At least that's what Potvin believed at the time. After his initial interview with this reporter, Potvin sent a follow-up email with the subject line, "New twist."
"You made me think a bit harder about my motivations regarding the story," Potvin wrote. "I wrote it in the first week of August, 2018. The first week of August is always a time where I am more in tune with our mortality.
"My twin brother passed away in an accident on August 6, 2003, two days after our 45th birthday. So, August 2018 would have been the 15th anniversary of that event.
"It is quite possible that this is what woke me up that night."