When Team Bend Racing/YogaSlackers entered the 2018 iteration of the famed Patagonian Expedition Race — a grueling seven-day odyssey at the tip of Chile, dubbed as "the last wild race" — it was in the wake of tragedy for two of the four-person team's members. Three years ago, Chelsey and Jason Magness were expecting twins. The Bend couple can be seen right now in Amazon Prime's 10-episode event, "World's Toughest Race: Eco-Challenge Fiji," and organize adventure races like the La Pine Loop on Oct. 25.
As viewers of the documentary "With Spirit," streaming as part of the BendFilm Festival, learn in the opening minutes of the film, Chelsey had a late-pregnancy complication.
When Chelsey was 39 weeks and five days pregnant, Chelsey's doctors couldn't locate the heartbeat of one of the twins. In the moving opening moments of the film, Jason is already referring to their twin who didn't make it as "Spirit B," a soul that has stuck with, and even served as a lodestar for, the family, which includes the surviving twin, Max, age 3, and a younger brother, Revel Wilder Magness, now eight months.
"The first seven minutes — I always warn people that it's pretty intense," Chelsey Magness said last week. (Warning: You may need several tissues when you watch the opening minutes.)
"When it happened, it was the worst thing in the world that had ever happened to me. I blamed myself. I went into a deep depression," Chelsey said. "What I did was I just found some bread crumbs of light, and let time heal me, which I hated that line so much from my therapist — I wanted to smack her in the face when she said it, honestly. I got pissed. I went through all the emotions. I took all the help I could get, and I let myself just be who I was and roll with it."
The Magnesses are experienced adventure and expedition racers — the kinds of races that incorporate running, cycling, paddling, climbing and whatever else it takes in isolated places. Nothing could have prepared them for this moment, but racing in a way is similar.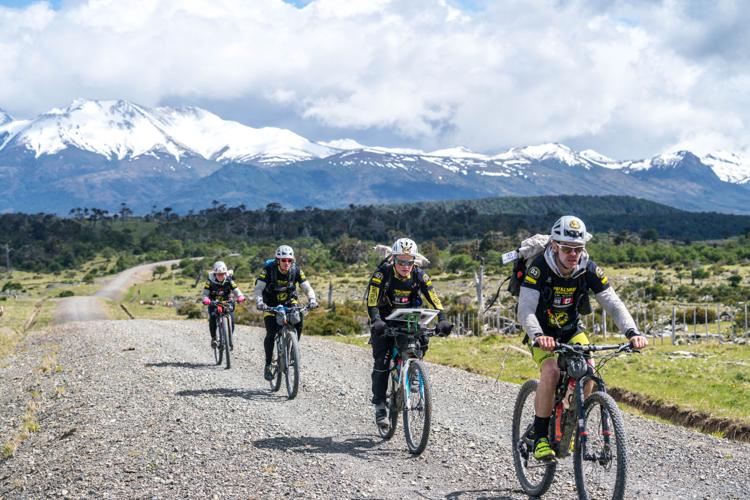 "I feel like adventure racing really helped me," Chelsey said. "Adventure racing is that. You go out there and you see some really, really ugly sides of yourself, especially in big expedition races. You go through the whole gamut of emotions, and you are made to face them because you can't just stop, and there's no way to always be in that place of sorrow and feeling sorry for yourself and suffering. You get through it. They pass. It passes, just like physical pain."
Moving forward also meant returning to one of the most grueling races, the Patagonian Expedition Race, one that they had a long history with, having raced in it six times. Jason even proposed to Chelsey on the Patagonian podium.
And when they returned to Patagonia to race in November 2018, along with them was Portland filmmaker Scott Almendinger McGrath.
"He's been in our lives for a number of years," Chelsey said. "He's been in the adventure racing world for a long time, like us, as a photographer and sometimes a racer. When he moved to the West Coast, he called us up and was like, 'Can I video some of your races?' Because we put on races, too."
McGrath's work ethic, and willingness to get dirty, impressed the Magnesses.
"He got footage that we had never seen before," Chelsey said. "He was willing to embed himself in teams, not just the transition areas where cars can get to. (That's) just kind of boring. Teams are changing clothes, eating really fast and then they're gone. You don't get the drama that happens from point A to B."
Heading back to Patagonia in 2018, Team Bend Racing/YogaSlackers knew they had the right ingredients to win. In 2016, their team was leading the pack by a full 24 hours, but Jason, who has arthritis in his hip, had to drop out in need of a hip resurfacing, an alternative to hip replacement.
"His hip completely gave out, and we had to carry him out of the mountains. It was our first time ever dropping out of a race," Chelsey said. "It was really painful."
After Jason had his hip replacement, they knew they'd want to capture their performance through the arduous 560 kilometer (348-mile) trek on film.
"Throughout the years, our team has gotten more and more professional and in the media, and sponsors and stuff," she said. "We were like, 'Look, this is our year to win Patagonia, and we need a media crew.'"
They reached out to McGrath, who knew what the family had been through.
"I'm very open about it, how I healed, or how I am still healing, is getting out, going on missions, racing and writing. I started writing about my pregnancy from the very beginning, and as an athlete-mother, I was not really reading many things about being an endurance-athlete and being pregnant, so that's how my writing started."
Chelsey continued to write after losing Spirit.
"It was a healing process for me to get it down on paper or on the Internet, and have people read it," she said. "It was one of my grieving tools, and so Scott was really intrigued by my writing and by me being so open and raw about it."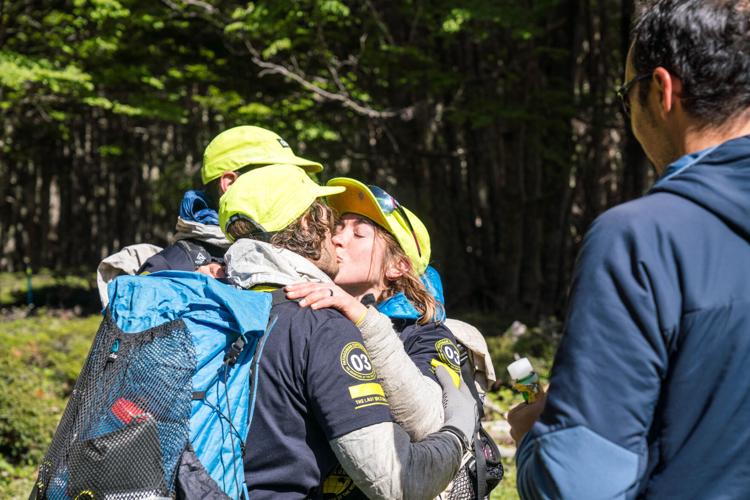 McGrath suggested that he, in addition to documenting their participation in the race, make a documentary about her experience with loss, grief, motherhood and return to racing.
Reactions to the film have been positive, although some adventure-racers found those opening minutes "really intense," Chelsey said.
"They think it's going to be a racing documentary, which it is, and it goes through all of the emotions, but it's much more deep than that. And that's what I really wanted. I didn't want it just to be a superficial thing. I saw it as another way to heal," she said.
"When challenges come up in your life, because they will … you have the strength to face them, and they will make you stronger and more adaptable and more vulnerable. And they will change you in a way that is for the better if you let it, if you face the challenges head on."