Talk to Bend author Duncan McGeary about his writing career, and you'll probably learn about the 18 novels he's written.
A little while later, he might mention — almost as an afterthought — his six other works that are available only as ebooks.
So that's 24 titles in all — right?
"Something like that," McGeary said Tuesday, just one day after the publication of his new science fiction novel, "Eden's Return," published by Crossroad Press. It's available in paperback, audiobook and ebook formats.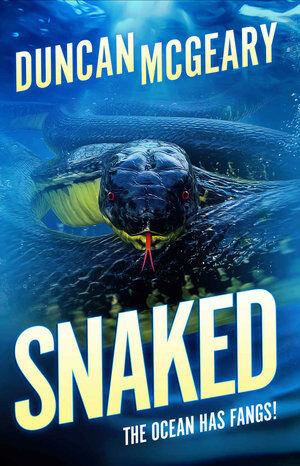 He's not being cagey or coy. McGeary, longtime owner of Pegasus Books, a comic book and all-things-nerdy (in a good way) shop in downtown Bend, is a prolific writer who knows a good story when he sees or writes one. He's more concerned with writing good yarns than he is with keeping track of his growing body of genre fiction, which includes thrillers, fantasy, horror and science fiction.
Most were written during the past decade, during which he wrote more often. His first three books, the fantasy novels "Star Axe," "Ice Tower" and "Snowcastles," date back to the early 1980s.
At the same time, McGeary was launching his writing career, he began filling in at the comic book shop Pegasus Books, founded by eventual Dark Horse Comics owner Mike Richardson, from whom McGeary and wife Linda bought the shop in 1984. He was only 32 when he stopped writing, but real life and running the bookstore got in the way of his other career for the next 25 years.
Return to writing
"I'd been running the store, which was not easy, and never had any time to write, so when I finally had a manager … at some point, I just left the store in the hands of my manager, and went home and just started writing," he said. "There are writers — I've read about them anyway — they can get up an hour early before work and write for an hour, but I just need the headspace. I need an entire day to basically surround my writing, in a way."
By the time he was writing again, McGeary was in his late 50s. However, in terms of his writing, he felt like he was still 32, he said.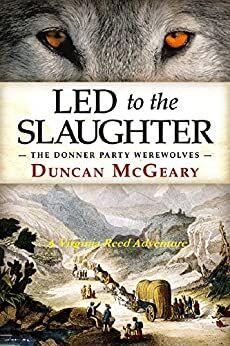 "I had all this creative energy saved up," he said. "I was surprised myself by how much creative energy I had stored up."
His return to publication began with "Led to the Slaughter," in which he reimagined the Donner Party tragedy as a horror tale involving werewolves. Its heroine, Virginia Reed, returned in the follow-up "The Dead Spend No Gold," involving the California gold rush and bigfoot. He was in no hurry to leave horror behind.
"I stayed away from science fiction and fantasy at first partly because 'Led to the Slaughter' was successful enough that the horror community seemed really welcoming," he said.
The writing was pretty welcoming, too, he added. In horror, macabre things occur, but "you're basically reality-based, you know? You're in the real world; it's just weird," he said. "When you write science fiction and fantasy, you're world-creating — and that is a lot more difficult."
Genre jumping
In those early years of being back in the writing saddle, McGeary told himself he had to finish a story if he started one.
"That worked out really well, and then I started coming up with more and more ideas," he said. "Instead of trying to select the ideas, I said, 'OK, every idea you get, you're going to go ahead and write it.' Of course, some fall by the wayside along the way, but I just opened myself up to writing. … My feeling is, as a reader myself, I am probably likely to write what I think I would like, which I assume then that other readers like me will like what I'm writing."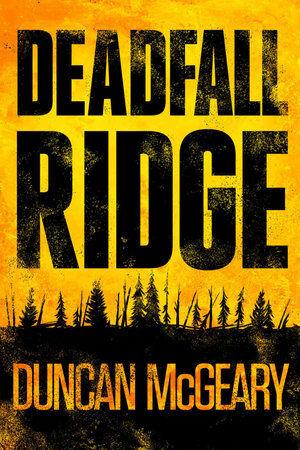 More books across different genres followed. In the four-book "Tuskers" series, he wrote of hyperintelligent wild pigs fighting for their survival against the humans seeking to destroy them. In "Snaked," monstrous sea serpents visit coastal Washington for some deadly shore leave.
In the thriller "Deadfall Ridge," a wilderness guide is stalked by mercenaries in the Strawberry Mountains. The hero returns in the sequel, "Take Over," involving an armed siege of John Day Fossil Beds National Monument.
"It's been kind of a journey, and every time I think I'm hitting a wall, a little door opens and I follow that," McGeary said of his genre-hopping.
In a business sense, that inconsistency is probably not the wisest way of going about it, he said.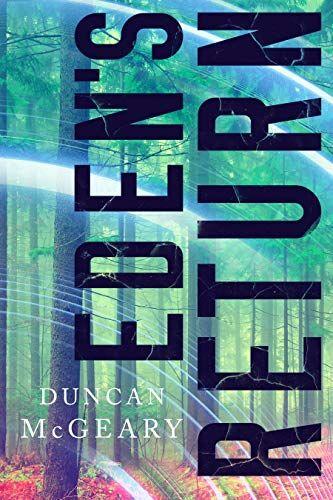 "The really smart way to do it is what John Sandford or Lee Child does. You create a main character, and you write a whole bunch of books about this main guy. He becomes familiar to everybody," McGeary said. "That may be commercially interesting, but as a writer, I would find that boring as hell. So I am all over the map."
"Eden's Return" is a solid sci-fi tale set, like many of his books, in his longtime home of Central Oregon, albeit hundreds of years in the future. At the start, a band of soldiers have turned up in the Pacific Northwest, where 300 years prior to the opening of the story, the "stasis" came into existence.
"The grand idea was that this thing called the stasis falls over the almost complete Pacific Northwest, and kicks all the humans out," he explained. "Nobody knows what's going on inside the stasis, but it's basically primeval nature. None of mankind's deprecations on nature."
Nature thrives in the stasis, where nothing manmade can exist inside of it, be they machines or dental work. But there at least some who have figured out the means for survival in it.
"So the stasis one day weakens a little bit, and this military squad is sent in to see what's going on, and they get trapped inside what the people inside call the refuge," he said. "To their great surprise, they find these two women living in the middle of the stasis when they didn't think anyone was in there."
An unfortunate confrontation between the soldiers and one of the women occurs, "and the rest of the book is a survival story and a love story between the commander of the squad and the younger woman that they find, and her trying to come to terms with whether she wants to help them or not."
Landing back at Pegasus
Last fall, after five years of writing full-time, he began working two days a week again at Pegasus Books.
"For the five years before that, I had been pretty much going to the store at random," McGeary said. "I have a manager who runs the store really well, so it's self-sustaining after 40 years. … I was missing it, in a way. I mean, writing's a pretty lonely activity. I'm a loner, but even I have my limits. … I got a lot of writing done, but it was time to go back to the store for a while and enjoy people."
Since he returned to retail part-time, his writing has taken a hit.
"I have really slowed down over the last year," he said. "But I have a lot of completed manuscripts that need to be rewritten. I hate rewriting, so it's always the thing that if I can start a new book rather than rewrite, I'll do that any time."
The rewrites may just have to wait. McGeary has something big in mind for the future, in the genre that started it all for him: fantasy.
And not just one book, either.
"I have in mind the grand trilogy that I will someday write, the fantasy trilogy," McGeary said. "I have the idea of it my head, and when I feel ready, I'm going to try to write my grand fantasy trilogy. Because that was my first love, right?"