"All for One, One for All," the Tower Theatre's local showcase series, continues this weekend with chamber music programs on tap Friday and Saturday.
On Friday, student musicians from High Desert Chamber Music will perform, with solo harpist and recent Bend transplant Danielle Summerville opening the concert. On Saturday, Summerville performs again in the opening slot, followed by pianist Paula Dreyer, marking the debut of her first solo album, "Central Star." According to her bio, the album is very much informed by our current predicament: "During these tumultuous times when we can feel disconnected and distracted, she seeks to alter the vibration of the room — providing fuel for the soul through the unifying force of music."
For violinist Mateo Garza, a former member of the High Desert Chamber Music's (HDCM) youth ensemble, the Spotlight Chamber Players, the coronavirus pandemic lasting through the summer in the U.S. has meant the option of practicing more. But it's also the first summer in about six years that he hasn't spent at a music camp.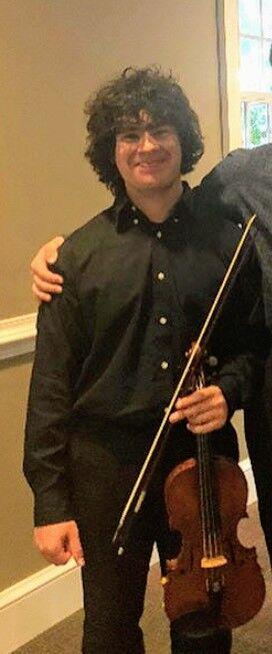 "I've kind of had to figure out to balance practicing enough to not lose skill, but also trying to enjoying the little bit of summer that we do have without going out and seeing friends," he said.
A graduate of the Redmond Proficiency Academy, Garza, 20, is now a student at Eastman School of Music in Rochester, New York. He credits HDCM founder and executive director Isabelle Senger, his former instructor, for him getting there.
"I actually don't think I would've gotten there had it not been for High Desert Chamber Music. Not only did it expose me to top -of -the line performers from around pretty much everywhere, Isabelle ended up teaching me privately for, I think, four or five years. In Bend it's hard to find a top-level teacher like that. Without her, I would have had to travel to Portland or Eugene to find a teacher."
"We've got some great works that we'll be playing," Senger said. "This all started with me wanting to put something together with Mateo and John, knowing they were here for the summer."
Both Garza and Fawcett are on Friday's program, along with present Spotlight Chamber Players Stephen Platt and siblings Ezra and Nicolas Oncken. The students former and present will be playing solos, duets and trios on a program that includes Fawcett, Garza and Senger performing 19th-century German composer Friedrich Hermann's Capriccio for Three Violins.
Hermann studied with Felix Mendelssohn and came out of the Conservatory of Music in Liepzig, and though Capriccio for Three Violins is by no means new, it was to Senger.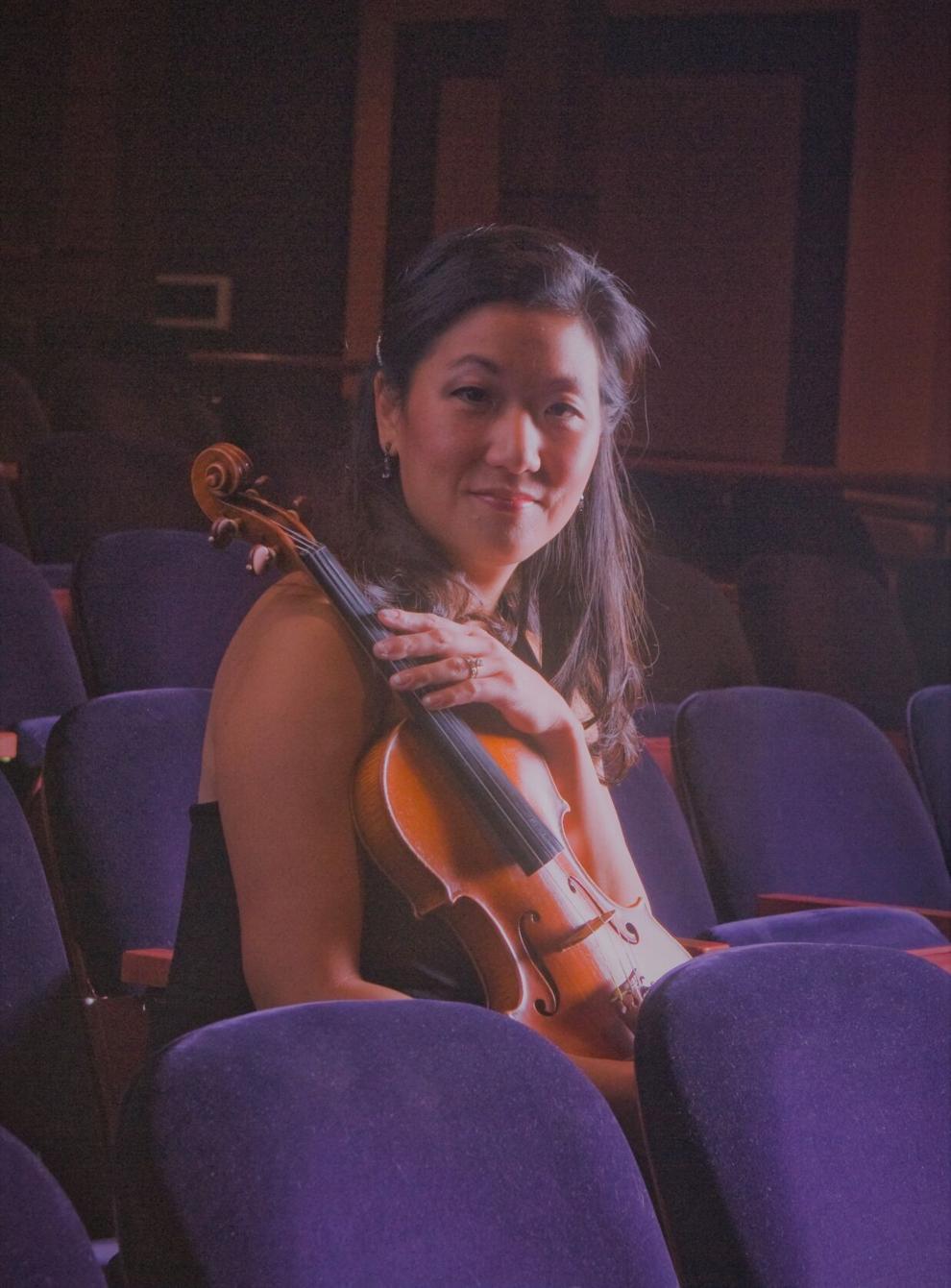 "He's well known as an editor with a lot of compositions, so I'd known of his name that way, but I had no idea he had composed these works for three violins, so I got the music and it's just perfect," she said. "It's just perfect because I really wanted this concert to showcase the students, and specifically our alumni who have gone through our program and are now off in conservatories and taking that next step to get to that next level. This piece was written for two of his students, and they premiered it with (Hermann) playing the third violin, so that's what I'll be doing. It's really just a dynamic, incredible, technical, but fun work for three violins. The writing is just incredible."
Senger has been doing quite a bit of writing herself, albeit not musical composition.
"My role really has shifted at the moment over the course of three weeks I have written 12 grants, where I typically might write 10 a year," she said. "This is all looking for some COVID relief funding, and trying to make up for the fact that we had to cancel our events, our concert series, which is our primary source of income."
Senger is also in the process of trying to plan what HDCM will offer in place of the nonprofit's annual gala in November. Her organization is not alone in getting creative with what it can offer, and how it can endure, in a pandemic-stricken year. Sunriver Music Festival, which normally takes place in August, just wrapped up a virtual version of its Festival Faire auction, and will offer three outdoor performances this weekend by Hunter Noack, an alumnus of SRMF's Young Artist Series. Violinist Fawcett will also serve as a guest alongside Noack, an alumnus of SRMF's Young Artist Scholarship.
Alas, though Noack's performances in Sunriver are sold out, fans of live classical music can look ahead to Aug. 28 and 29, when the Tower's "All for One" local showcase continues with the "Von Gesmes."
That's the joking name Maestro Michael Gesme, artistic director of the Central Oregon Symphony, has bestowed upon his family of musicians, including wife Janet, son Alex and daughter Zeta.
Ray Solley, executive director of the Tower Theatre Foundation, said that the response to "All for One, One for All" has been great — particularly the response from the performers.
"(They) are saying, 'This is the first chance in months to stand on a stage and to sing or dance or play an instrument for a live audience,'" he said.
That's true of Senger, who's looking forward to getting away from writing grants and playing some music.
"Just myself as a musician, I haven't performed in months," she said. "I'm just sitting here alone in my practice studio just playing to myself. Knowing that my students are out there in the same boat and unable to really showcase their craft — this is typically a very busy time for them. All of them would be at summer camps or festivals and getting ready to head off to their fall semesters. So this was a nice little opportunity to put something together. … I remember myself as a young student: I would make the greatest strides in the summer months because you have the most time to practice."