Anthony Poponi has been busy. Not only is he a part of the Out of Thin Air improv troupe which will make its debut on Tuesday, but also performing in his own show on Sept. 30, also at Open Space Event Studios.
"Take a comedy show and an improv set and a happiness workshop and throw it in a blender and see what you get," he said on Monday, describing his upcoming performance "Get More Happier! With Anthony Poponi."
The show takes the 15 years of Poponi's experience as a keynote speaker for businesses and wraps it with his comedic chops and study of positive psychology to deliver a motivational and entertaining interactive workshop that's far from the boardroom.
"A workshop on happiness shouldn't be boring," Poponi said, noting that while keynotes are typically one-directional with "a subject matter expert of some sort sharing information with a crowd," his show on Sept. 30 aims to be more bidirectional, with humorous short presentations and vignettes around a specific topic with an opportunity for the audience to respond to what they've seen.
"It'll keep bouncing around between some of the major findings in happiness and then they'll get to apply it quickly in their own lives," he said.
While the material he'll cover is transferable from his business keynotes, the upcoming Open Space show will be a little less business and a little more casual.
"(It's) a culmination of all the things that I've been doing," Poponi said, referring to his comedy, improv and public speaking career. "My keynotes that I do at conferences have to be PG, or at least corporate-friendly. And this one's not going to be over the top, explicit humor by any means, but it's gonna be a little more pressing on that boundary."
Topics covered in the performance include three big insights into the human brain, three big myths about happiness and three common characteristics of happy people. The answers, however, will cost you $25 for a ticket, Poponi said with a laugh.
Poponi has always been a jokester, and it was that comedy craving that led him to study positive psychology.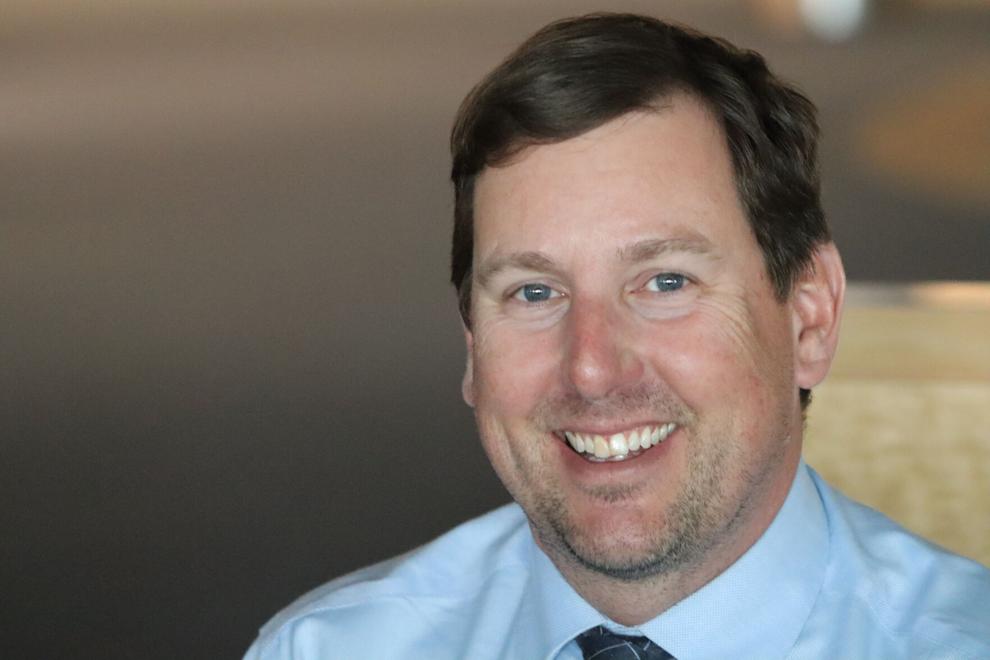 "It tickles my brain as a former scientist," he said, explaining that it was his curiosity for discovering what made people laugh that led him to this psychological branch.
"Regular psychology, the one that's been around forever, did a pretty good job of explaining the maladies of the human mind and how to solve them — we do a pretty good job with that. There wasn't anything around for other people which is most of us that are not living with depression or high anxiety that just want to figure out how to live a flourishing life."
The relatively new branch of psychology came about in the late '90s. Dr. Martin Seligman promoted it in 1998 while he was president of the American Psychological Association and further researched by psychologists Christopher Peterson and Mihaly Csikszentmihalyi according to Psychology Today.
Poponi credits it with the idea of "what makes people happy and how to make us happier," and said it was world-changing when he stumbled upon it during his own quest for knowledge.
"We actually have science that explains what makes us happy and how to enhance that in our lives, and then (I) just ran down the rabbit hole … once I found it," he said.
"We really misunderstand what happiness is, and what the true sources of happiness are and that we need to quit chasing after things that don't really provide sustaining happiness. And ideally everyone … has their own epiphanies during (the show) and recognizes that they want to do something different in the future."