If the weather earlier this week left you doubting the presence of spring in Central Oregon, you need only look out your window to see living evidence, from mule deer passing through your neighborhood on the way to higher elevations to warblers and sparrows perched on flowering limbs.
Better still: Getting outside to see species on the move.
Small passerines such as sparrows, warblers and tanagers that call Central Oregon home will likely return in the weeks ahead, but some that are passing through as they continue north are already present in Central Oregon.
Craig Miller, a naturalist with Oregon Natural Desert Association (ONDA), said there should be plenty of birds to see in bird hot spots, such as Tumalo and Smith Rock state parks, Crooked River Wetlands in Prineville, Indian Ford Meadow in Sisters and Sawyer Park in Bend.
As we move deeper into spring, May will be the peak of migration for passerines. As of now, any time of day has the potential for spotting birds, Miller said.
"Once they've established a residence, dawn and early morning is by far the best, because that's when they're singing their territorial songs. But during migration, a little later in the day is fine."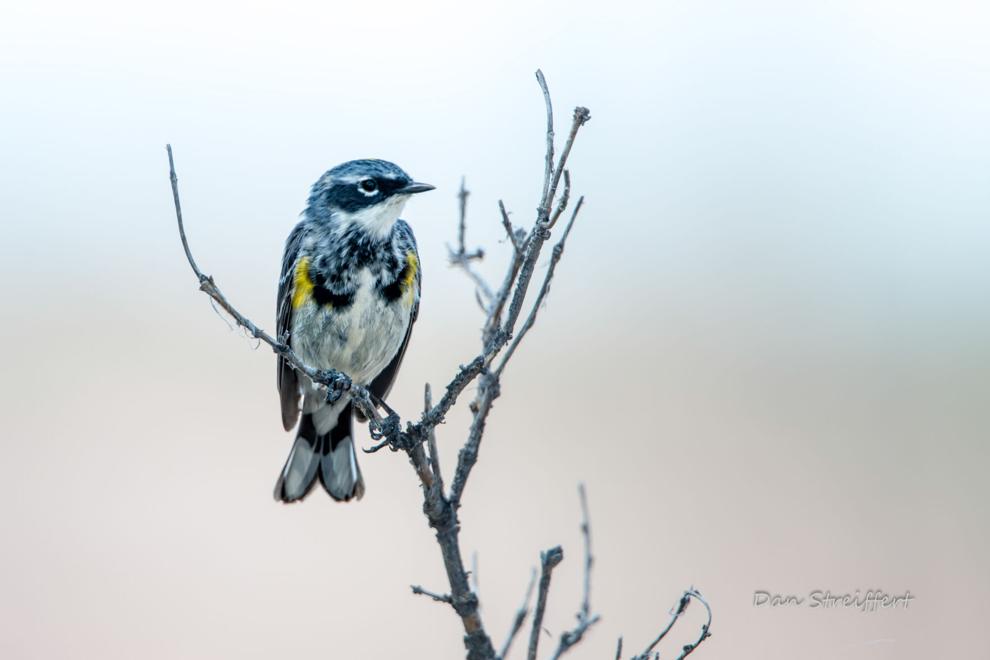 As for larger species, the peak season for waterfowl has passed, Miller said. Sandhill cranes are probably still on hand at wildlife refuges in Lake and Harney counties.
"But raptors, some of those are coming through," Miller said. "Golden eagles are already nesting around here in Central Oregon, but you're fairly likely to see both bald eagles and golden eagles in a lot of these places."
As for mammals, one is likely to see elk and mule deer this time of year.
"Pronghorn are starting to show up, and deer, they're on the move this time of year," Miller said. "They're heading back up into the forests and uplands. And of course, predators that feed on such things are kind of moving along with them."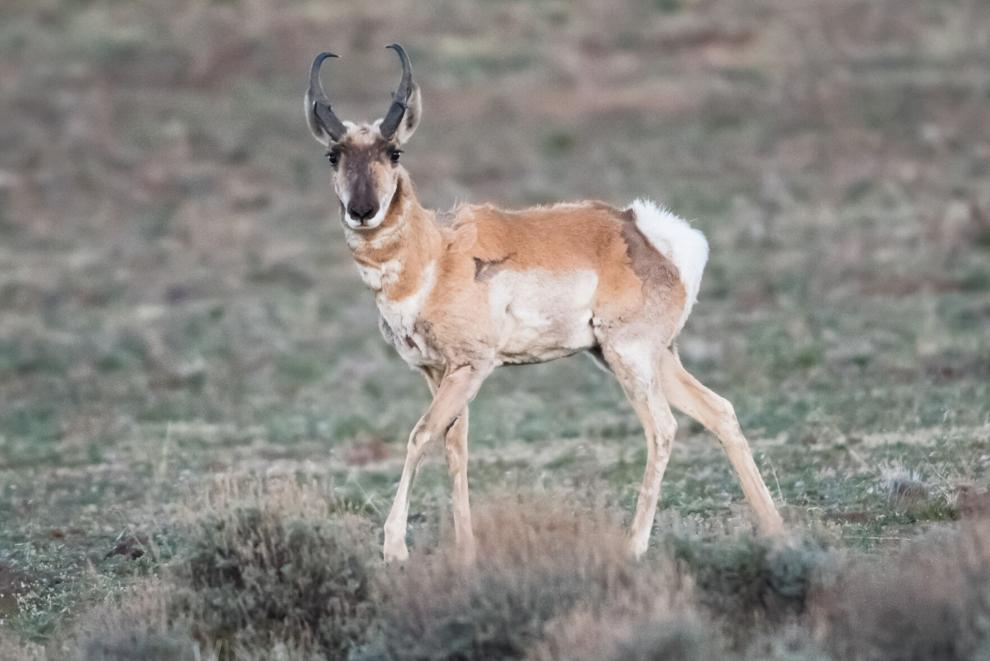 For mammals such as elk, as well as birds, the Black Butte area north of Sisters can be richly rewarding for the patient nature observer.
Small mammals are active in the spring, of course. As Scott Bowler writes for ONDA. "Jackrabbits (hares actually) are moving all over the sage lands now, too, and they're amazing to see when they are frolicking in the warmer sunshine, or perhaps running away from you — "mad as a March hare" is an apt descriptor. Look for their prints in spring snows and muddy ground."
Bowler also recommends nights when the moon is brighter for keeping an eye out for small mammals, as many are nocturnal.
And if you're fond of seeing the fluttering flight of bats at dusk, well, we still have a few weeks to go.
"They're most active when it's warm out at night," Miller said. "This time of year, there aren't too many insects flying around at night, but mid-May till late September, that's probably when you're going to see the bats."
Want to learn more about the wildlife you might encounter in the High Desert? Check out ONDA's presentation on "Wildlife Migrations in the West," recorded earlier this week. You can watch by visiting onda.org/speakerseries. You can take part in independent or group stewardship projects; check out the schedule at onda.org/2022-stewardship-trips-and-projects.