Even this summer's smoky conditions couldn't diminish the true beauty of Waldo Lake's waters.
I seem to have a knack for picking the smokiest days to make the hour-and-a-half venture south to the lake's crystal-clear waters, as this was the third time I've visited the lake over the last three years that I've been greeted with a glorious day of paddling under a blanket of smoke from nearby wildfires.
On the most recent trip, smoke from the Middle Fork Complex burning near Oakridge, about 20 miles east as the crow flies, shrouded the hemlock- and fir-covered hills and mountains surrounding the lake in a grayish-brown haze. It was so thick that if you looked from the North Waldo Day Use Area south across the lake, you couldn't see any land.
Despite all this, we and about 20 more carloads of visitors decided to spend the day out on the water.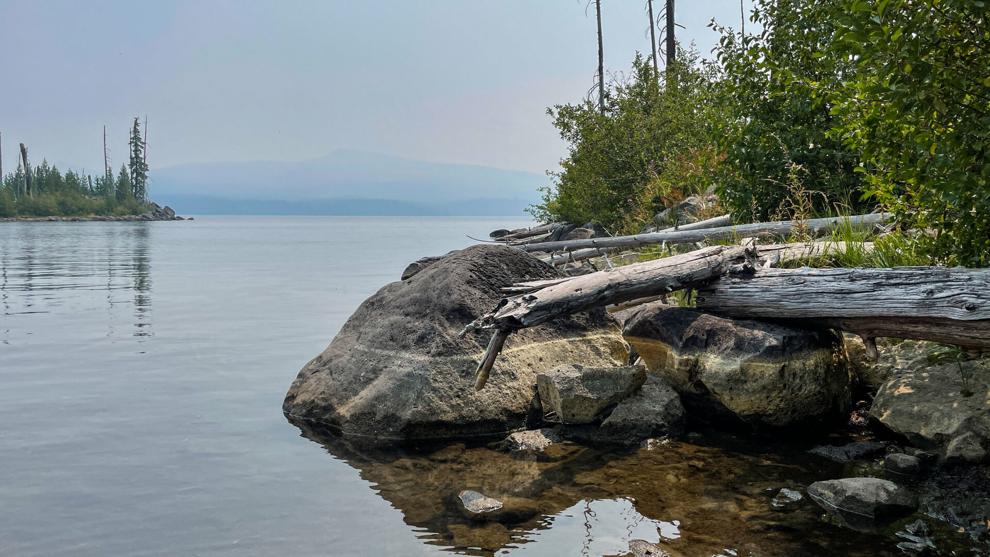 The other big blue
There is a limited window of time during which one can access Waldo Lake by car.
Sure, you can snowshoe or snowmobile in using the many designated trails and sno-parks in the area, but for summer recreation enthusiasts, there can be a wait, as the snow here takes a while to melt. The access road, which is unmaintained and hasn't been resurfaced in years, isn't useable until about late June or early July, depending on the snow that year.
At about that same time, the mosquitos make their home along the shores of the lake. Waldo may be most famous for its clarity and depth, but it has some notoriety for the winged bloodsuckers too.
By mid-August, though, the hordes of skeeters that would carry you away if you stop for too long dissipate greatly, leaving the lake largely free of annoying flying bugs (there are still flies to contend with, but they're not nearly as thick as the other insects).
When bug season ends, that's when adventures at the lake can really kick into high gear.
Explorers can take in the best of Waldo Lake in two ways: by land or by water.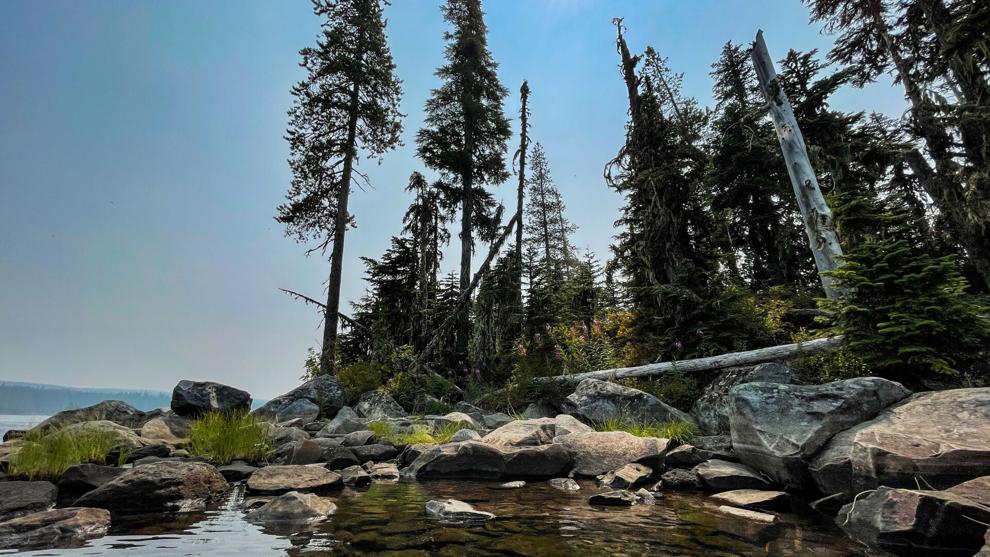 On land, there are three day-use areas and developed campgrounds at North Waldo, Islet and Shadow Bay. There are also over 50 dispersed sites along the 20-mile Waldo Lake Trail/Jim Weaver Loop.
The difficult trail is great for backpacking or for mountain biking as it follows most of the shoreline through both the thick forest and the Charlton Burn on the north side of the lake. The fire that came through in 1996 burned an area of nearly 10,000 acres, which remains ghostly because it lies within the wilderness area and will be left to recover naturally. Since little vegetation was spared by the fire, the process of regrowth has been slow.
Waldo is Oregon's second-deepest natural lake, maxing out at 420 feet and is also one of the state's largest at nearly 10 square miles. All that water means there is lots of room to paddle, swim or sail to your own beach, cove or island.
Though it is as large and as deep as it is, you won't find ski boats whizzing across its surface. Gas-powered motors are prohibited in order to protect the purity of the water here. You can bring an electric motor-powered boat as well, but you must keep it under 10 mph.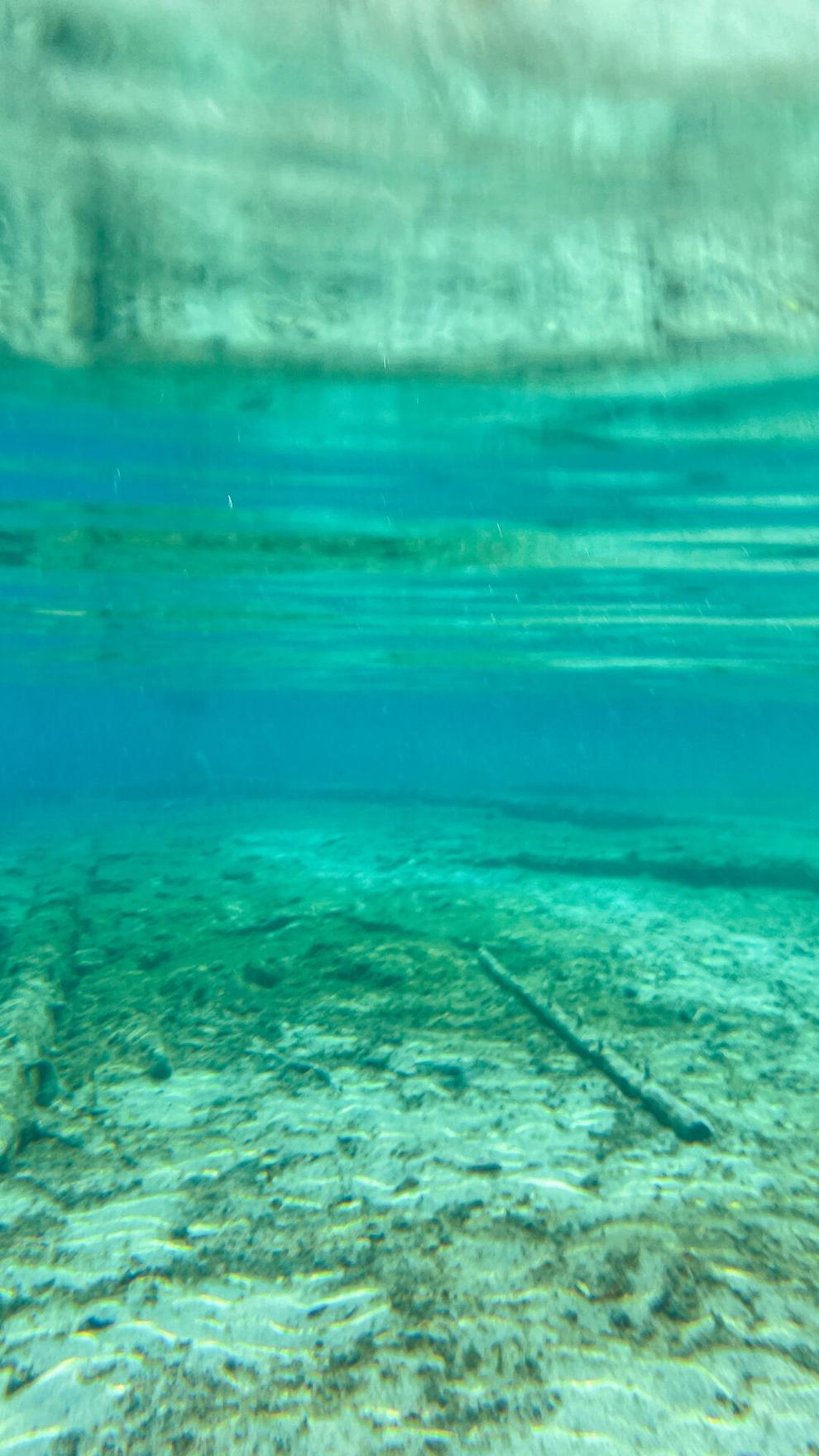 Like its deeper, more recognizable neighbor to the south, Crater Lake, Waldo Lake is one of the clearest bodies of water in the country, with visibility on a calm day stretching 120 feet according to the Willamette National Forest Website. It's one of those places where if you squint your eyes just right, it looks like the Caribbean, with aquamarine colors coming through with such vibrancy that even on a cloudy or smoky day, you'll still be in awe over the shades beneath you.
Getting there: From La Pine, travel south on U.S. Highway 97 for 17.5 miles then turn right onto the Crescent Cutoff Road. Continue for 12 miles until you reach State Highway 58 then turn right and drive for 14 miles. Turn right onto Forest Road 5897 and drive for 8 miles until you reach the Shadow Bay turnoff. To reach North Waldo or Islet, continue down FR 5897 until you reach a T-intersection, turn right for North Waldo, or left for Islet. NOTE: There is a sign for Waldo Lake along Highway 58 but it is currently obstructed slightly by trees. The road is just before a passing lane about 3.2 miles west of Willamette Pass Resort.