Big Hole — You have to love eastern Oregon spots that are named for exactly what they are, in this case, a big hole. Bigger than its nearby cousin Hole-in-the-Ground, Big Hole is also a maar, a volcanic crater caused by an eruption that comes in contact with groundwater. This one measures in at about 6,000 feet across and 300 feet deep, but is more forested and more eroded than its counterpart meaning that the true scale isn't as impressive at first glance. There are however some interesting geologic features to check out along the rim. While it's not far off the Freemont Highway heading toward Fort Rock, there are no signs leading to it, so a map is necessary.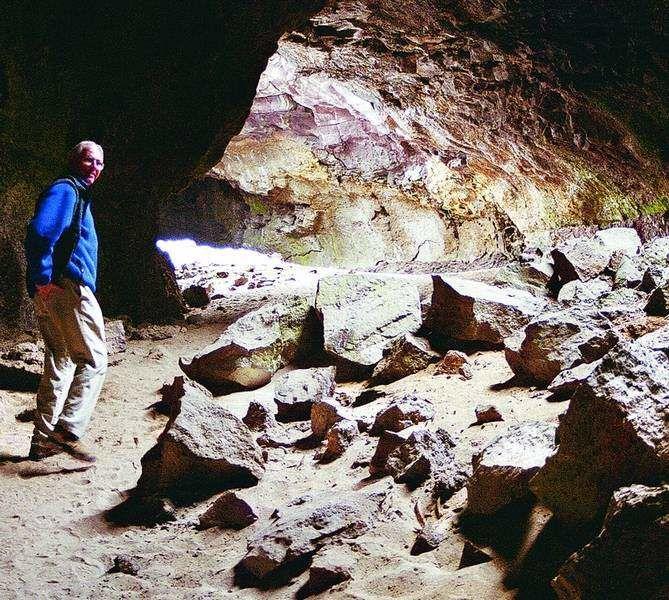 Derrick Cave — The lava tube in northern Lake County is only a quarter-mile long, but the cavern opens up to be about 30 feet high and 50 feet wide with skylights that pool light in from above. The cave is part of the Devils Garden Flows, which are also worthy of exploring, that erupted between 10-50,000 years ago. Bring a light source stronger than your cell phone and a jacket as the cave remains cold throughout the season. Pack out whatever you pack in and leave the cave better than you found it. The roads out to the cave are minimally maintained and so you may need high ground clearance or 4-wheel drive to get out there efficiently.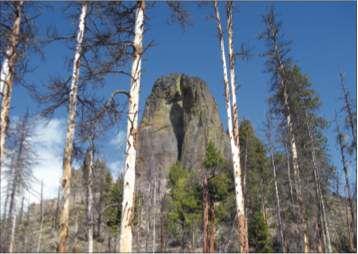 Twin Pillars — The moderate 12-mile trail north of Ochoco Reservoir is good for a long hike or an early season backpacking trip and recent reports on AllTrails.com indicate the trail is snow-free. The route takes hikers over some creek crossings from Mill Creek's spring flows that have no bridges but are shallow albeit cold. The view of the volcanic towers is until reaching the towering volcanic features high atop a hill.