Running has a relatively small ecological impact. There isn't a lot of gear to purchase, or emissions associated with it. Many runners are environmentally minded and make efforts to reduce their impact while out running by not littering and by respecting their surroundings. Many large races are now cupless, requiring athletes to carry their own reusable vessel to drink water out of and refill at aid stations.
Running shoes can have a relatively short lifespan. Many runners swap out their shoes after 300 to 500 miles when the support and cushion might be worn out, which for some serious athletes is a pretty quick turnaround. Getting new shoes can help prevent injuries and allows people to run for decades as a lifelong sport. But getting new shoes on a frequent rotation leads to piles of shoes destined for the landfill taking up space in basements and garages — unless they're diverted to be repurposed through a program like Nike's reuse-a-shoe.
The Nike Grind project takes old sneakers and turns them into playground, gym and track surfaces. This seemed like a great opportunity to keep thousands of shoes out of Knott Landfill, which is estimated to reach capacity in 2029, according to the Deschutes County Solid Waste website. This is surprisingly soon, and we all share the responsibility to decrease our waste.
In addition to keeping items out of the landfill, reusing old running shoes also reduces the amount of new material from other resources needed to make gym floors or track surfaces. The Nike Grind website states its aim is to create a continuous loop without waste.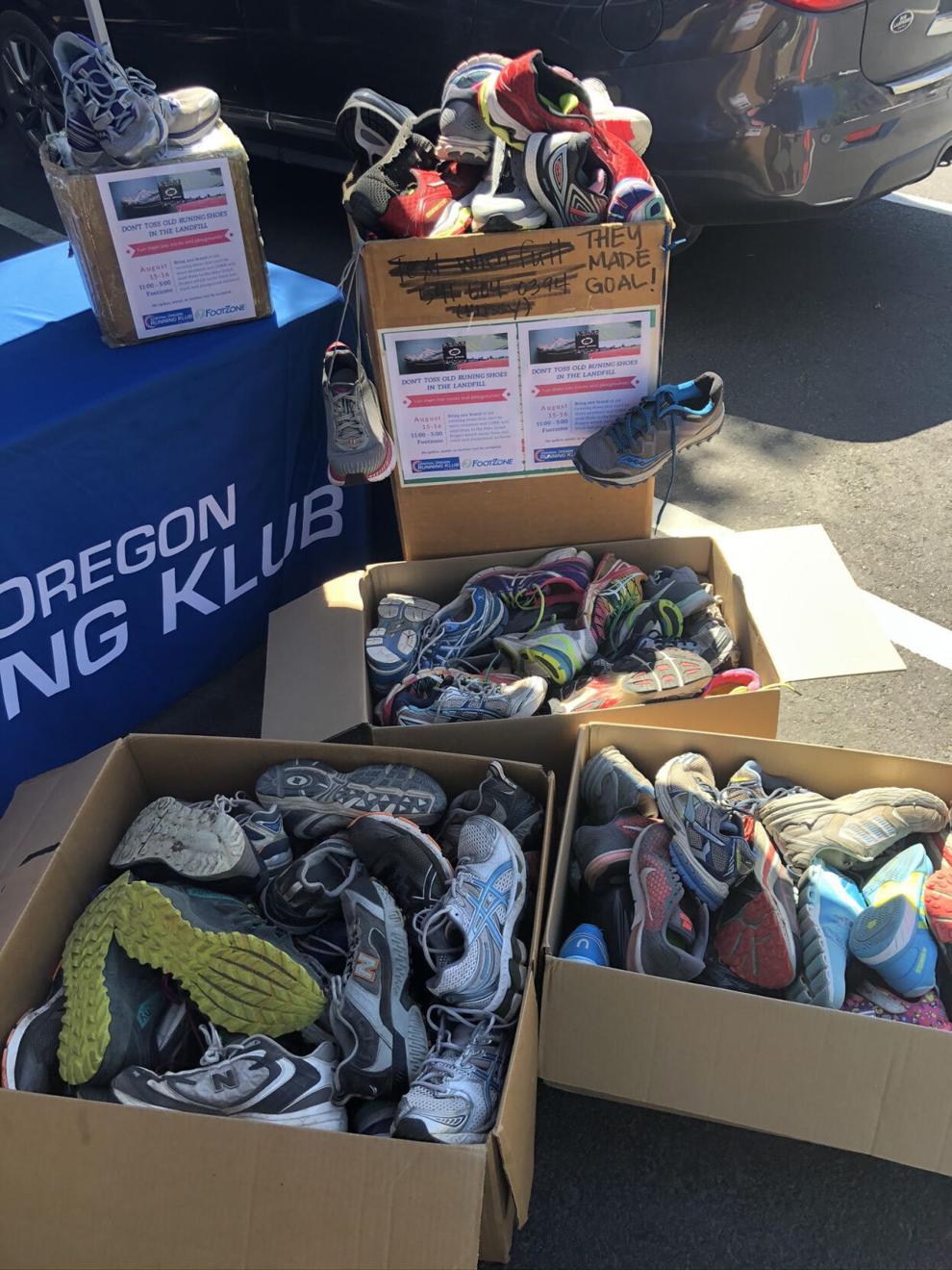 In the spring of 2020, Central Oregon Running Klub members talked with Nike representatives about sending shoes to the Grind Project processing facility, which is in Indiana. When it became clear that shipping costs for such a volume of shoes would be expensive, CORK members then talked with managers at the Nike Portland store, which is a collection site for reuse-a-shoe. A plan was made to hold a shoe collection in Central Oregon, after which the shoes would be driven to Portland for the Nike store to ship them to Indiana.
CORK held a collection outside of Footzone in downtown Bend over one weekend in August 2020, and it was an enormous success. Hundreds of pairs of shoes were dropped off by runners from all over the area.
The shoes were boxed and stored in a CORK member's shed to be driven to the Nike store. But as the pandemic escalated, the plan fell apart. The Nike store would no longer take them after suspending its own collection due to the coronavirus. CORK members who called Eugene received a similar explanation that it could not take them either.
Now, almost a year later, dozens of boxes of shoes are still stored in the shed. CORK is finally getting some traction from the Nike Factory Store here in Bend, which originally had said it did not participate in the program, but is now willing to send the shoes to Indiana using its shipping accounts.
The CORK board is currently in the process of setting up a way to bring 10 to 15 boxes of shoes at a time to the Nike store.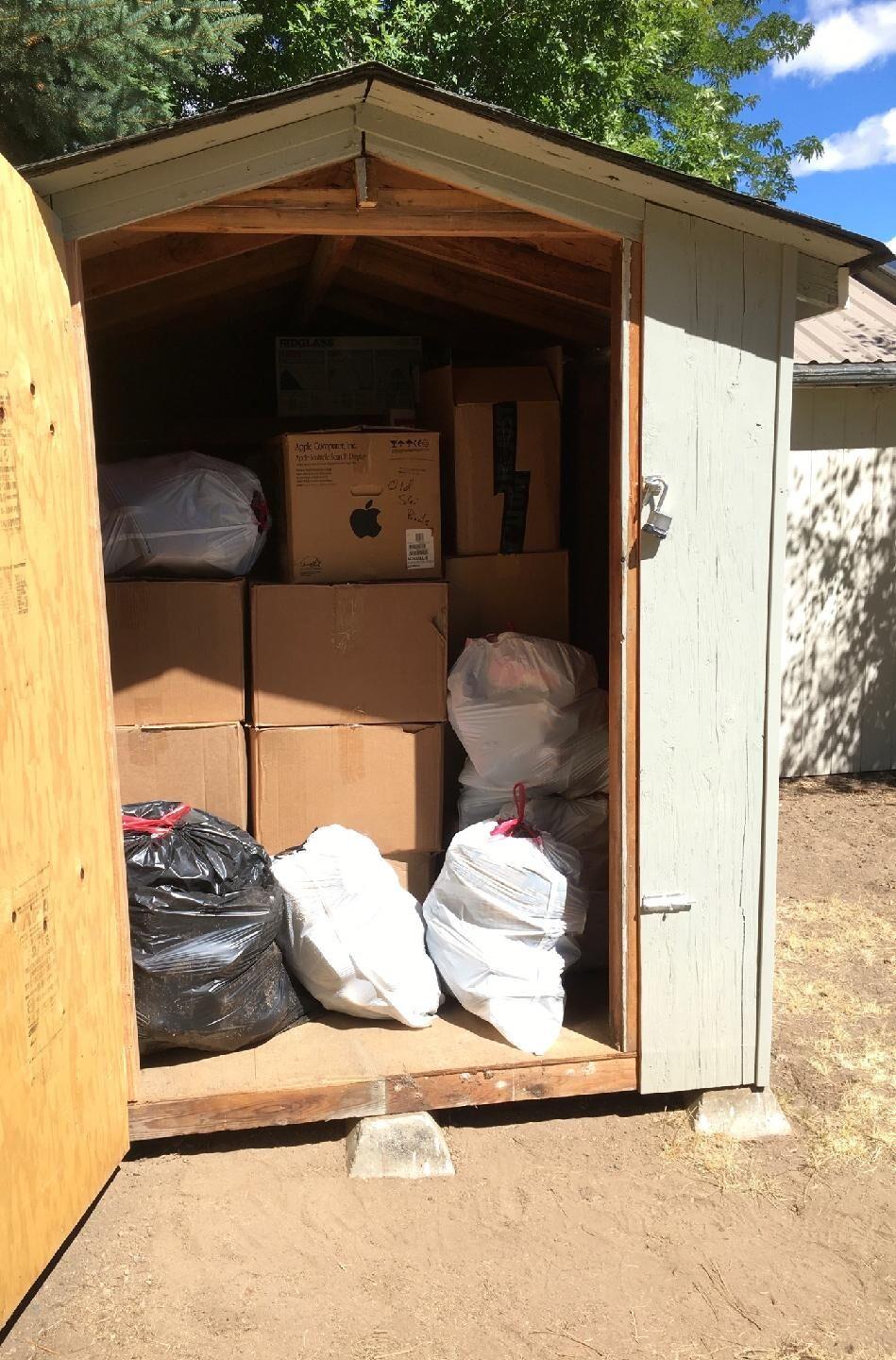 The Grind project provides a great service to reduce waste and upcycle material into needed products, but it shouldn't be so difficult or costly to participate in the program.
Runners all over would gladly donate their shoes, providing free material, if only Nike would cover the cost of shipping to the processing facility.
From the success of the single collection weekend held by CORK, there is a clear need and interest among Central Oregon runners to participate in this type of program. Nike's commitment to reducing waste and keeping resources out of the landfill is commendable.
Organizations such as CORK and other running groups play an important role in coordinating collection events, and assisting Nike with their waste-reduction goals.
Hopefully, collaboration with the local Nike Factory Store will continue, providing a way to drop off collected shoes locally, avoiding the need to drive old shoes to another location or shipping them to Indiana.