As the weather cools and skiers are dreaming about powder, another group of outdoor enthusiasts are gearing up for other forms of exercise, challenge and social time. The disc golf community is gaining momentum — in participants as well as in local courses.
Bend Park & Recreation District has two permanent disc golf courses year-round, and this winter there is a trial run for a seasonal nine-hole course at Skyline Sports Complex. There are also courses at Seventh Mountain Resort, Hyzer Pines in Sisters, Coyote's Den at Crooked River Ranch and Dry Canyon in Redmond, too.
For nearly 20 years, the Central Oregon Disc Golf Club, or CODGC, has been bringing people together to enjoy disc golf. As they say on the website, "If you like spending time outside and think you might like throwing a frisbee at the same time, the CODGC is your people!" The club offers clinics, organizes events and was instrumental in making the pilot project course that just opened at Skyline Park a reality.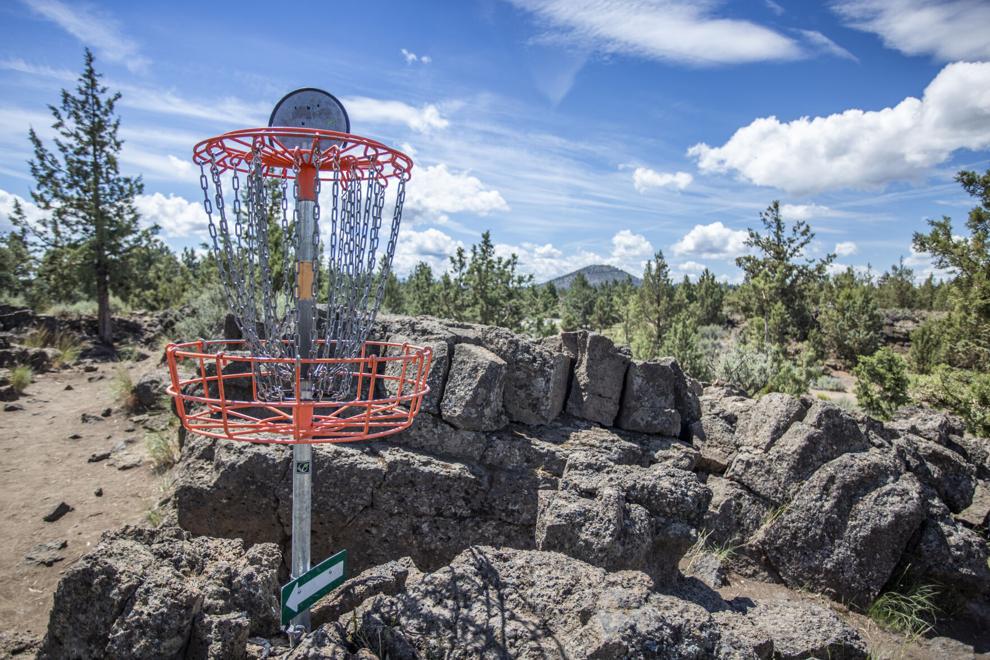 While I have yet to throw a disc, I have several friends who are animated every time an opening in a conversation allows them to start talking about their recent disc golf adventures. Some seek short-course technical challenges. Others invite obstacles and other challenges. And still others want to air it out and have distance be the name of the game. Whatever your choice, the local disc golf courses offer something for novice to experienced players.
The 18-hole Pine Nursery disc golf course has been around for several years and was recently updated with some reconfigured basket locations. When the weather cooperates, it's a great sunset view. The Rockridge Park disc golf course is a pitch and putt course with nine holes and two tees per basket. This course is perfect for beginners and a great putting practice course for advanced disc golfers.
This fall and winter, there is a temporary nine-hole disc golf course at Skyline Sports Complex too. It is a temporary/seasonal use course open to the public from Nov. 1 to Feb. 28. It's a short, technical course that maximizes the space and embraces the natural features of the beautiful natural landscape. Users are encouraged to park in designated park district lots across from Cascade Middle School or walk/bike to use the course.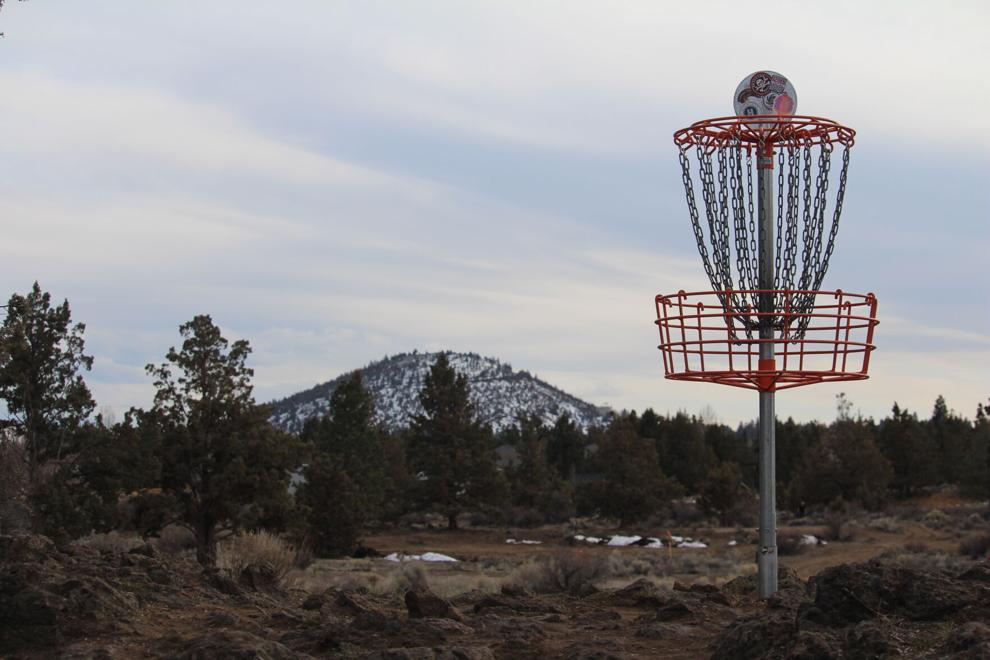 The Skyline disc golf course is initially temporary and seasonal. The park district will evaluate if it will continue in this location after we try it first. Skyline Sports Complex serves many uses and we want to ensure the experiences are complementary to each other. A trial allows us to evaluate if it's a viable longer-term amenity in this location. Making this temporary amenity permanent will be considered when the district updates its comprehensive plan — targeted to occur in two years.
As with most activities that occur in parks, it's important for users to respect other user groups including walkers, joggers, playground visitors and all others. With spatial awareness and sticking to the course, we can enjoy the spaces equally.
The park district aims to serve outdoor recreation in a variety of places and with a multitude of opportunities this winter. Enjoy the season with new activities in your parks.
Disc golf courses in Bend
Pine Nursery Disc-Golf Course, 3790 NE Purcell Blvd., Bend.
Course Description: Eighteen holes with beautiful views of the Cascades. Mostly flat, though natural lava outcroppings and mounds offer subtle elevation. The foliage is mostly junipers, sage brush and thick desert grasses. Baskets are beautiful orange powder-coated Mach 5s.
Rockridge Park Disc-Golf Course, 20885 Egypt Drive, Bend.
Course Description: Nine-hole putting course. Mostly flat, though old-growth juniper, natural lava outcroppings and mounds offer subtle elevation. The foliage is mostly junipers, sage brush and thick desert grasses.
Skyline Sports Complex Disc-Golf Course, 19617 Mountaineer Way, Bend.
Course Description: Seasonal/temporary nine-hole course in the wooded northwest corner of the park. Slight elevation changes, through old-growth ponderosa with natural foliage, including sage brush and thick desert grasses.