U.S. Forest service roads zigzag through the mountains and wooded landscapes of the Ochoco National Forest. Getting the full scope of the lands that spread over 845,000 acres east of Prineville begins where the pavement ends.
While the forest is diverse with flora and fauna, the area is also rich with geologic history that can be uncovered just beneath the soil. Three sites within the national forest boundaries are particularly bountiful, with six more within Crook County that bring rockhounds and pebble puppies in droves.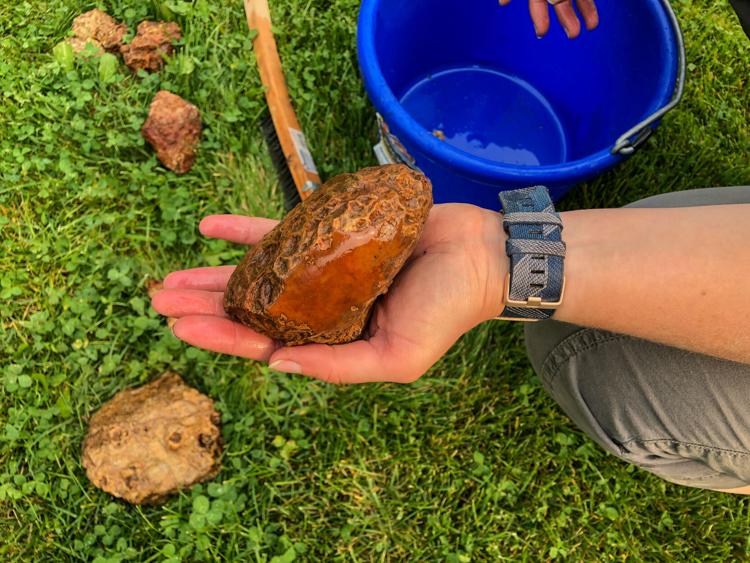 Dig it
Armed with buckets, shovels and a large pickaxe, my sister, Heather, and I set out to White Fir Springs public agate bed about 5 miles off U.S. Highway 26 on Forest Road 3350. The road is a well-maintained gravel path up to the turnoff to the agate beds, which is marked by a sign. After that, the road is incredibly bumpy and full of holes/trenches and should only be attempted with a high ground clearance vehicle, preferably one with 4-wheel drive for some of the dicier sections.
If you decide to forgo the more difficult section of road, park near the turnoff and walk about 100 yards to the agate bed boundary which is marked on trees around the perimeter. You can also tell you've arrived at the right place by all the dug -out holes where previous rock hunters have turned up the soil and other rocks in search of ones with rough jasper -filled thundereggs. There is always the possibility of finding an agate, petrified wood or other interesting rock in the beds, but jasper is the most common and distinctive for its smooth cinder or brownish color intermixed with the rougher rock it's formed in.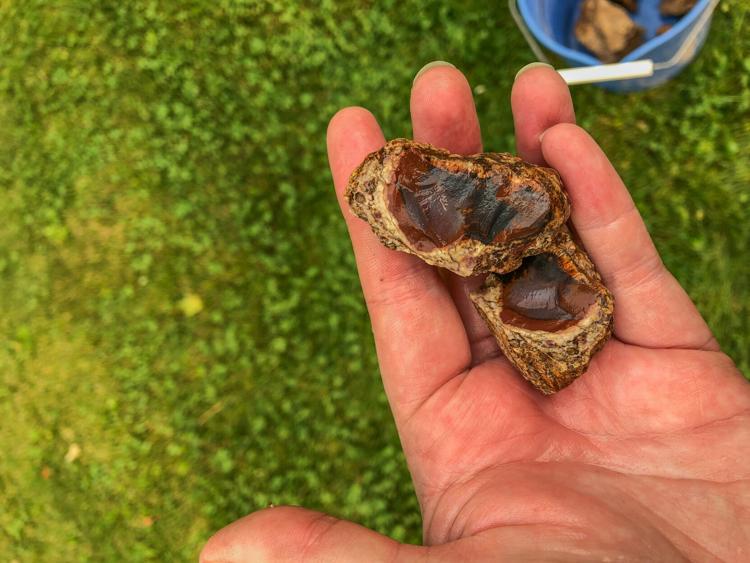 Jasper is a form of compact and microcrystalline quartz stone called chalcedony and can look similar to agates with color banding but is opaque whereas agates are more translucent.
Most examples of jasper here are hidden within larger rocks called thundereggs that need to be broken apart to reveal the red stone inside. The thundereggs are formed from layers of volcanic ash that compress down on fine minerals or sediment that the particles then dissolve or recrystallize within the rock itself. The pressure can form jasper or agate within the stones only to be fully revealed when cut open.
In order to find these literal hidden gems, you have to get a little dirty.
Taking hand shovels and sifting through the dirt in search of any kind of rock that may indicate jasper or agate may take a while, and you may only find rocks that look cool and none of the gemstones — and that's just fine, the hunt is half the charm of spending the day digging under the firs and pine trees.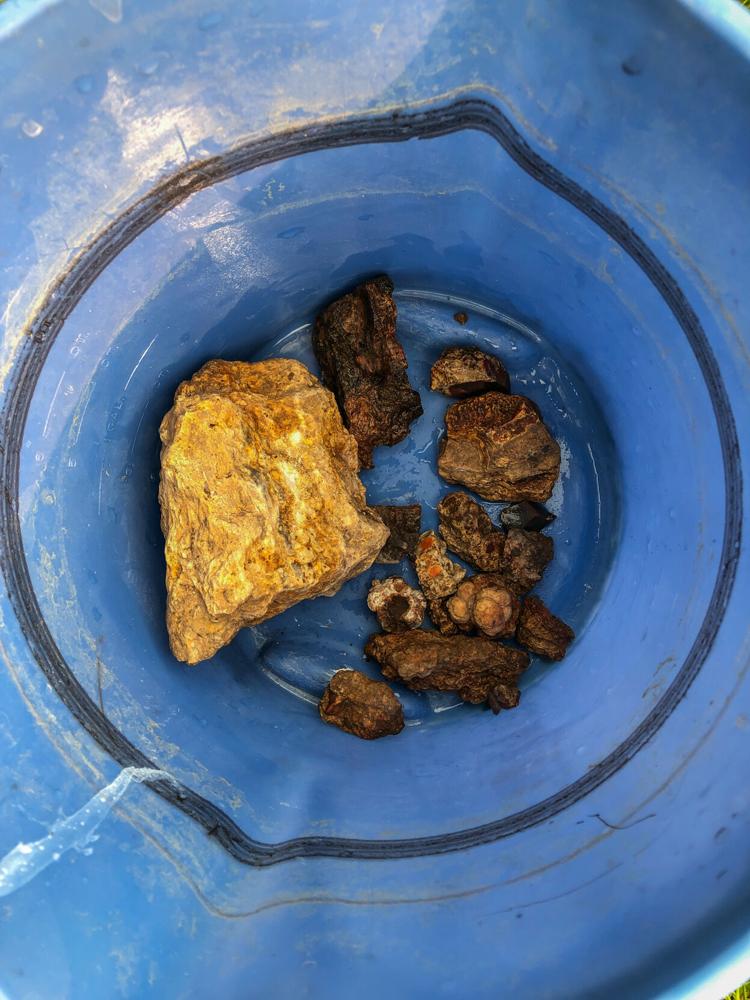 The other sites in the Ochoco National Forest are scattered to the north and south at Whistler Springs off McKay Creek Road and at the Maury Mountain site southeast of Post. Whistler Springs boasts more thundereggs while the Maury Mountains site features moss agate. In Crook County, there are also public sites managed through the Bureau of Land Management that allow for the public collection of rocks at Bear Creek (petrified wood), Congleton Hollow (limb casts), Dendrite Butte (limb casts), Eagle Rock (agate), Fischer Canyon (agate, jasper, petrified wood), Hampton Butte (petrified wood) and North Ochoco Reservoir (agate, jasper). Glass Butte in Lake County has an abundance of obsidian, for which the butte is named.
There are rules rockhounds must follow when collecting at these sites, including that all rocks collected are for personal, non-commercial use only. Many areas are surrounded by private property and must be respected at all times when using public collection areas. There is also a limit to 25 pounds of rocks collected per day, plus one piece with a yearly limit of 250 pounds and the collection of vertebrate fossils or historical artifacts is prohibited.
A full map of collection sites and information on rockhounding in Central Oregon can be purchased and downloaded to your phone or tablet online through Avenza Maps or at the offices of the Ochoco National Forest, Bureau of Land Management Prineville District and Prineville-Crook County Chamber of Commerce.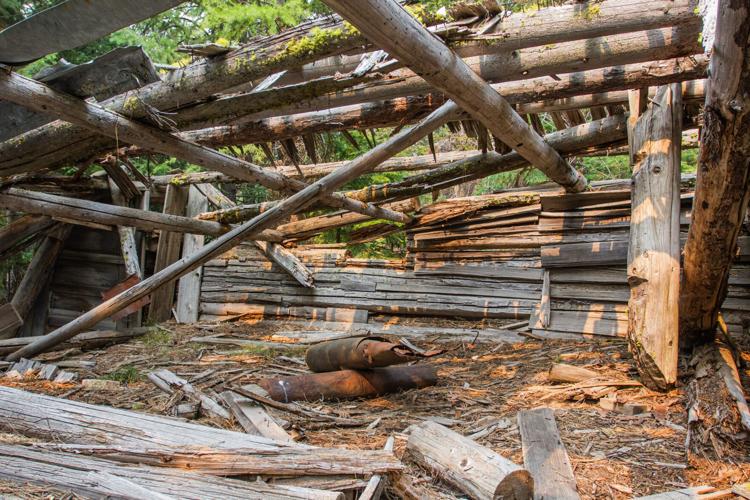 Hike through history
There is another piece of the Ochoco Mountains' geologic history that is more recent that can be explored in the abandoned mines that dot the area.
Around Lookout Mountain alone, 22 claims were established by the Independent Quicksilver Company in 1937, according to records found through the Oregon Historical Mining Information website at oregongeology.org.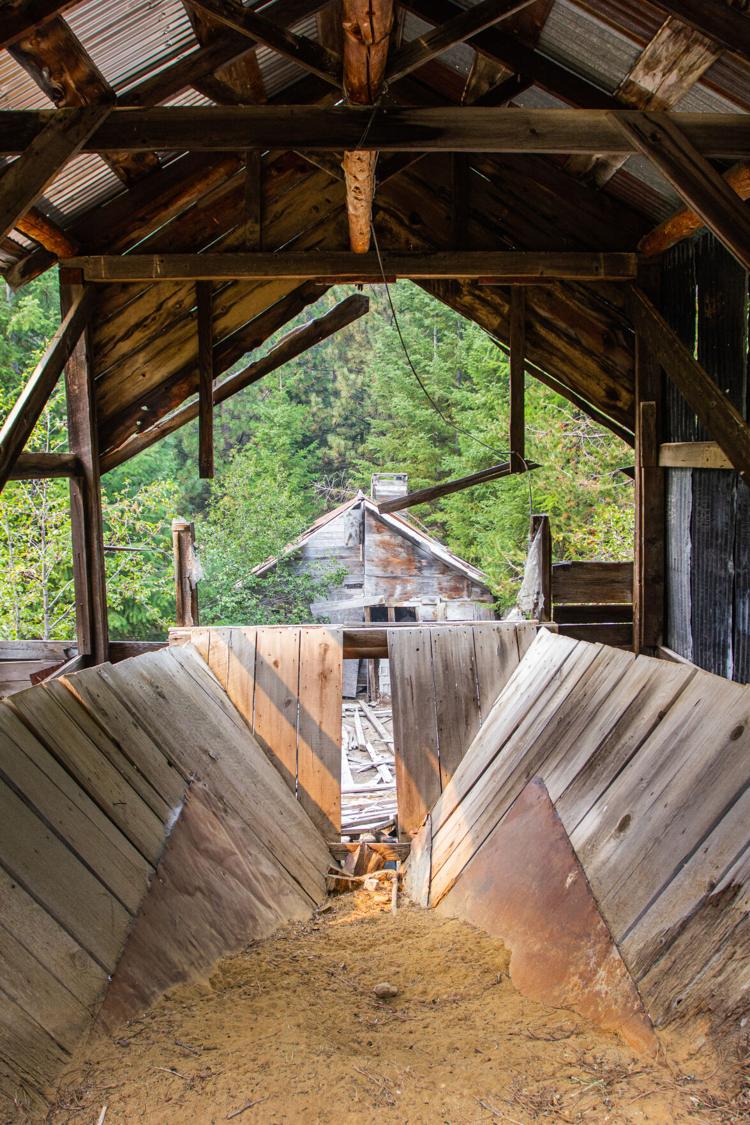 Some of the structures left by these claims can still be accessed via trails in the region including the Motherlode, Blue Ridge and Independent mines.
A short quarter-mile, the overgrown path from the Baneberry trailhead leads to the Independent Mine's collapsing buildings and a processing structure. All of the buildings — save for the outhouse — are derelict and hazardous to enter. And though there are no fences or signs stopping visitors from walking around, the amount of deterioration occurring should stop most sane explorers from venturing too far in.
This, along with the other mines on Lookout Mountain, was established for the mining of cinnabar, an ore that contains mercury. Eventually, the mines became abandoned with many of the buildings and some equipment still intact to slowly rust and rot with time. Now, these mines serve as a reminder to the history of the area and as stunning backdrops for day hikers.
Whether it's the human or geologic history you want to get your hands on, the Ochoco National Forest is a place to dig it up.