Ecologist Robin Wall Kimmerer, the acclaimed author of "Braiding Sweetgrass," will conclude Deschutes Land Trust's 2021 Nature Night Talk series with the lecture "Reciprocity with the Natural World" on March 17.
The New York-based Kimmerer — "mother, scientist, decorated professor, and enrolled member of the Citizen Potawatomi Nation" per her bio — will discuss via Zoom the subject of restoration and reciprocity; that is, the idea that restoring systems to their natural state not only heals the land, but also heals humans' relationship to the land.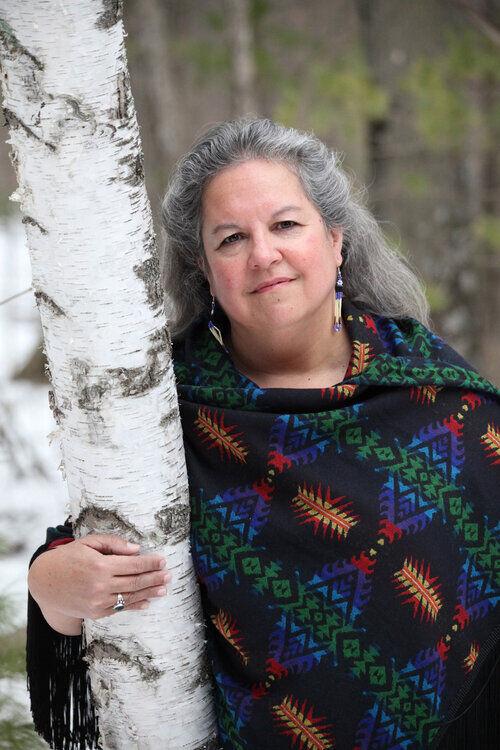 That's a topic near and dear to the nonprofit's mission of conserving and protecting land in Central Oregon, for Central Oregonians. Since its 1995 birth, the Land Trust has preserved about 17,500 acres in the region, a mix of properties it either owns or works with landowners to protect for wildlife, plants and local communities.
In typical years, it holds its Nature Night Talk events at the Tower Theatre, according to Sarah Mowry, Deschutes Land Trust's outreach director.
"Our goal with Nature Nights has always been to help people learn about the nature of Central Oregon, and it's a really broad topic," Mowry said. "We've had folks come and talk about bees. We've had people talk about river restoration."
Due to the pandemic, this year's talks have all been conducted virtually, "which is interesting and different, and also a great opportunity, because we can get a lot more folks in, and a lot more participation from all over Central Oregon, which is really cool," Mowry said. In January, Susanne Brander presented "A Closer Look at Microplastics," and in February, Tara Cornelisse weighed in on "The Importance of Insects."
"What's really cool about (Kimmerer), I think, personally, is that she's got this blend of science — like the science, ecologist side that our culture really appreciates, but she's also got traditional ecological knowledge, which is from the indigenous culture, and then blends those two together to approach the natural world in a really different way."
Kimmerer is someone the Land Trust has been hoping to have speak for years.
"In part, that's the beauty of the virtual," Mowry said. "There are a lot of speakers now who are not traveling because of climate change, and she's kind of one of them. It's just more accessible with virtual, which is kind of cool, to be able to bring a world-class writer and thought leader to Central Oregon to share their thinking."
The talks are held in the winter, when cold, wet weather may curtail activities such as hiking but not people's interest in ecology. Even as the door closes on Nature Night Talk, another one opens, and this door leads to fun in the outdoors.
"We usually pick up our in-person hikes — free naturalist-led hikes — April through November, so they're a great opportunity to actually get out and learn more about the natural history of Central Oregon," Mowry said. "Our goal for both those programs … is to help share some of the amazing things about the nature of this area."
The Land Trust's organized events include wildflower walks, birding walks and bike rides. Of course, with the COVID-19 pandemic, the timeline is variable.
"We're hoping to start picking up our hikes again in April if the county risk level gets back to moderate," Mowry said. "It all depends on where we land."
Absent meddlesome pandemics, the Land Trust normally offers about 150 free annual hikes. The hikes are primarily run by volunteers, "amazing folks that are willing to get out there and share what they know, and do it for free, so it's really accessible for everyone, and it's a mix of adult and kids activities," Mowry said.
However, there's no need to sit at home waiting for group outings to come back online. While some of the 10 community preserves owned and cared for by the Land Trust are restricted to guided hikes, the 63-acre Indian Ford Meadow Preserve and the 151-acre Camp Polk Meadow Preserve, both near Sisters, along with the 1,240-acre Metolius Preserve, closer to Camp Sherman, are among those open for hiking during daylight hours.
"Our preserves are open to the public. … People can do their own, self-guided walks. We have interpretive trails," Mowry said, adding that people can visit deschuteslandtrust.org for more information.
"Spring is here. I think people are starting to get that itch of going outside and getting back out hiking. The wildflowers are starting to come. I saw my first wildflower yesterday."