Back in 2001, the original Ponderosa Skatepark at the north end of Ponderosa Park in Bend was the first name in Central Oregon public skateparks. Then came Redmond Skatepark — or, if you're fluent in bureacratese, Redmond Community Skate Park — built by Dreamland Skateparks, a pioneering, Oregon-based company specializing in concrete park design and construction, and builder of the parks in Madras and Prineville, too.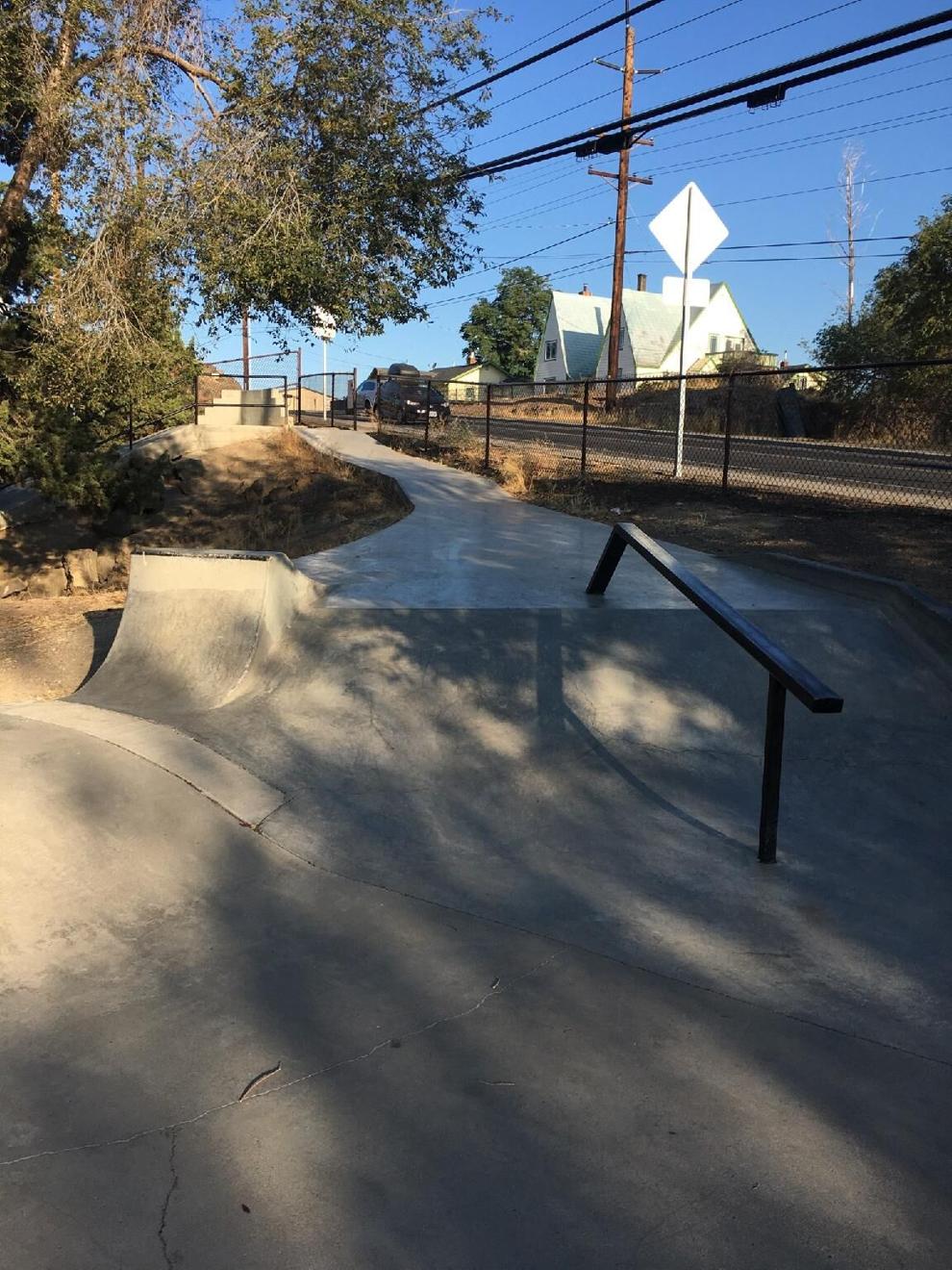 Though modern skatepark building has evolved considerably in the 20 years since Redmond opened, the park has never lacked relevancy or riders. Partial credit to the city, which has continued with upkeep, bringing Dreamland in regularly for upgrades and repairs. The park's features and obstacles hold appeal to all disciplines of skating: Rails, tight quarter pipes, launch pads, tight quarter pipes and more for street-oriented and tech riders, and bowls for those who like to get sideways: the formidable "T" bowl (aka "skull bowl") is perhaps the most dated-seeming thing. It's almost too steep and deep, but then I'm in my 50s. Much more forgiving is the round bowl, fed by a wiggling snake run atop an adjacent hillside. And the large L-bowl, which is also shaped like the letter implies. Even more beginner friendly is the small square bowl next to the street course. Don't forget a broom if you go — trash is unfortunately rampant.
Getting there: Redmond Skatepark is located at 1604 W Antler Ave. From downtown Redmond, take Southwest Black Butte Boulevard west about half a mile to the park, on your left.