Taylor Morden, the Bend filmmaker behind the forthcoming indie documentary "The Last Blockbuster," is too young to have seen the earliest summer blockbusters, at least in their initial releases. Tending toward action and adventure, big-budget, crowd-pleasing films such as "Jaws" (1975), "Star Wars" (1977), "Raiders of the Lost Ark" (1981) and "E.T." (1982) were the embodiment of the genres.
Born in '81, Morden did get to see "Star Wars" upon its return to movie theaters in early 1997, ahead of George Lucas' own return. At that time, the movie grossed an additional $138,257,865, bringing its domestic total to $460,998,007 at that time, according to starwars.com.
Morden, who grew up in Eugene, describes himself as a "huge, huge fan" of the Star Wars universe.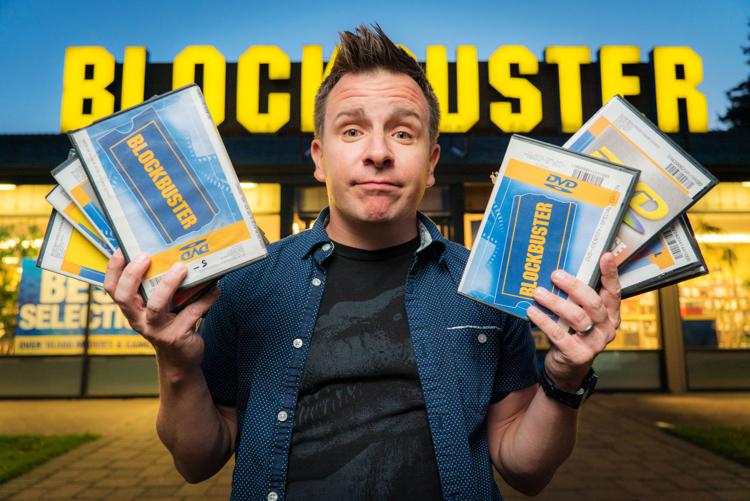 "My office is littered with all the toys, and I've got a Stormtrooper helmet here on my shelf, and Boba Fett," he said. "Those have been my go-to movies. I wasn't old enough for the first run, but when they re-released the first movies in '97, in theaters, that was a big deal for me.
"Even though they weren't good, I have the fondest memories of waiting in line and camping out for tickets to Episode I and Episode II and Episode III. I didn't learn my lessons. I kept thinking, 'Maybe this time, they won't let me down. Maybe this time.'"
He was in high school when those came out. His first memory of paying his own way to a blockbuster was "Jurassic Park," the Steven Spielberg sci-fi film based on the Michael Crichton novel, when he was 12.
"The first big summer blockbuster that I was old enough to go to the theater alone, with money I had scraped together from washing the neighbor's car and mowing lawns and things like that," he said. "My parents had taken me to other movies here and there, but that was the first one that I remember saving up my allowance and going to see. I had read the book, and I had the soundtrack on cassette tape. I was real into 'Jurassic Park.'"
In that era, popular movies would run for months. For the remainder of the film's run, whenever he could scrape together $3.50 — yes, movies were a lot cheaper then, too — he would see it again.
Making music and movies
Morden began playing trumpet when he was still in single digits. As he told this reporter last year, "Playing trumpet in the '90s, obviously as soon as I discovered ska music, it was about the coolest thing you could do with a school band instrument, play in a punk rock band with five of your friends."
Sometime after ska had its '90s moment, Morden, who studied digital arts at the University of Oregon, turned to filmmaking. Last year saw the release of his first full-length documentary, "Pick it Up! Ska in the '90s," an ode to the genre's meteoric success, narrated by Tim Armstrong of the punk band Rancid and formerly of Operation Ivy, an influential ska-punk band of the late '80s.
However, before he began shooting "Pick it Up!" Morden had begun work on a doc about something else ubiquitous in the '90s: Blockbuster video rental stores. His past work in ska bands meant he had ties that would help him in reaching out to musicians for "Pick it Up!"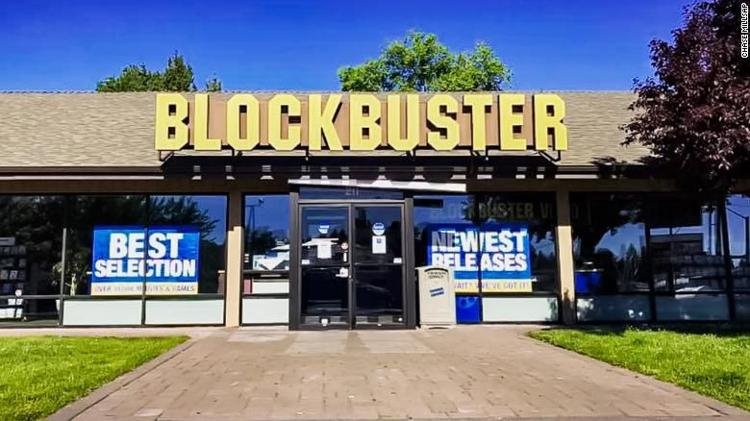 For "The Last Blockbuster," he had the advantage of living and working in Bend. At the time shooting began, there were still about a dozen Blockbusters around the U.S. The store in Bend, where he moved five years ago, just happened to be one of them.
"I started working on this one at the very beginning of 2017," he said. "When we started the project, my goal was to go visit all 12 and document the dirty dozen, the last set of Blockbuster stores. We started filming at the one here."
As work on the film proceeded, he was working to raise money to visit the other still-open stores in Alaska and Texas.
"We weren't really getting anywhere with that story, and I was working on the ska documentary," he said. "We ended up just focusing on the store here, and it kind of went on the backburner until we found out they were going to be the last one in America."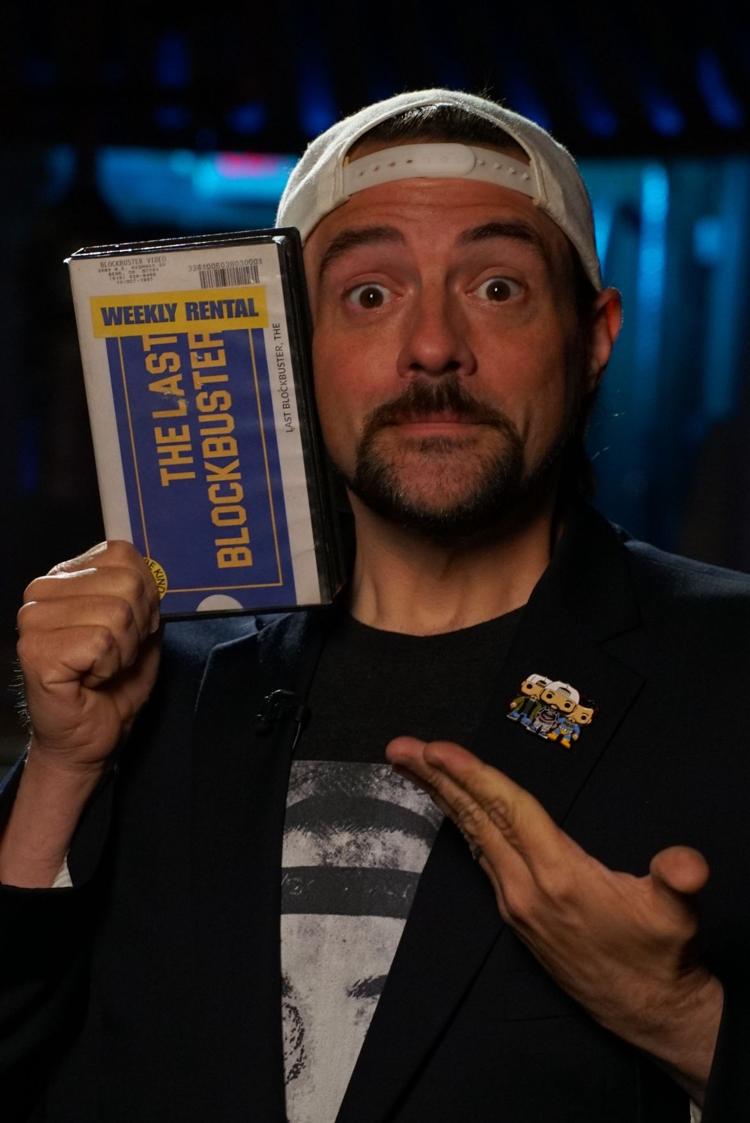 Actor and comedian Brian Posehn, filmmaker Kevin Smith, "Say Anything" actress Ione Skye and other celebrities appear in the completed film, which was scheduled to screen at the Tower Theatre — a screening that has been postponed twice and canceled once, he said, due to the coronavirus pandemic.
At the start of quarantine, Morden spearheaded Project 88, in which fans of the 1989 film "Back to the Future Part II" signed up to re-create one of its 88 scenes using only the props the could cobble together and effects they could create at home. Morden then spliced the scenes together in order to complete the project.
"The results are a marvel of creativity," he wrote on the project's website, bttftoo.com, where you can click through to the movie on youtube. "The best part however, is hearing from the people who worked on the project, how much fun they had and how it brought some joy in a dark time."
As the concern for social isolation drags out, Morden said he's looking into digital options for the release of "The Last Blockbuster." As for when you might see it on the big screen, "We're playing it on the safe side," he said. "We don't want to be the first movie back, or the first indoor mass event. We don't even want to be the 10th one. We want to wait for some science to come through to say things are OK. It's probably going to be a while."
And in case you're wondering, yes, "The Last Blockbuster" will also see release on DVD and VHS — partly a commitment to Kickstarter backers who helped fund the film, and partly a goal all along.
"I've already started making the VHS copies, and we're getting things ready to make the DVDs," Morden said. "One of the first goals when we first started the movie was to have it for rent at Blockbuster, and we can't do that unless we make DVDs."