One of the most memorable times of a young adult's life is the few months right after high school. Some people continue their education in college, but it's radically different than their high school experience. Others dive headfirst into the workplace.
But just as the COVID-19 pandemic disrupted the senior year for the Class of 2020, it also disrupted what came next. Students who left home for college found a different landscape than what they expected: Mandatory COVID-19 testing, social distancing practices that stymied new friendships and rules about wearing masks, even on athletic teams.
Some first-year college students didn't even leave Central Oregon. They're taking college classes over Zoom from their bedroom.
In April, The Bulletin talked to 12 local high school seniors, from each of Central Oregon's public and major private schools. Five months later, we've caught up with 11 of those students to see how the pandemic has continued to affect one of the most pivotal times in their life.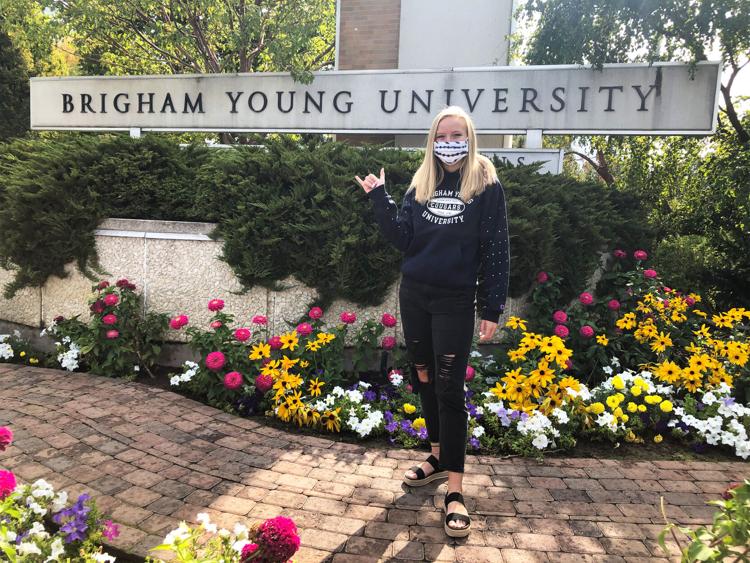 Sisters High School graduate Maddison Anderson arrived in Provo, Utah on Aug. 25 to study nursing at Brigham Young University — her dream school. She was thrilled to attend classes in-person. So far, she hasn't been disappointed with that decision.
"I feel really grateful that I did choose to come here, even though it's hard being away from my family," said Anderson, 19. "It's been a really good environment, and I feel grateful to somehow experience college."
Anderson said she isn't too worried about COVID-19 on campus. "It hasn't been super bad, especially considering how many students we have," Anderson said.
She has seen the university take some precautionary steps to protect its 43,000 students, such as social distancing, a requirement to wear masks in classes holding church services all over campus and giving every student an option to take classes fully or partially online.
One of the biggest challenges for Anderson during the pandemic has been making new friends. She's grown close with her roommates in her suite dormitory, but the lack of in-person events has made it hard to form other friendships, she said.
"You usually get closer to people through events, but football is the only sport, and I don't think you can even go to games," Anderson said. "It's hard to get to know somebody from six feet away."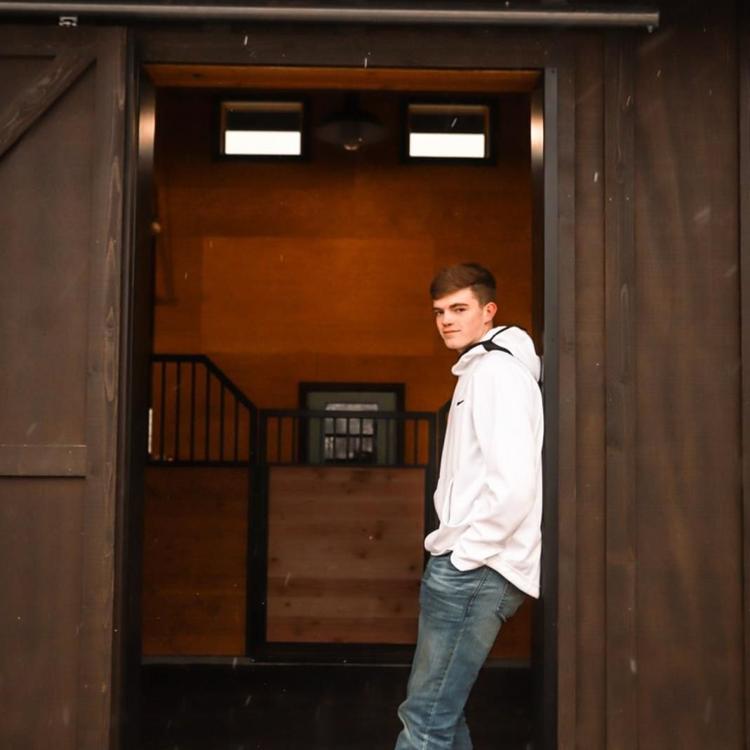 This week Caleb Arnold will be moving to Pendleton to attend Blue Mountain Community College, where he will join the school's basketball program on a scholarship.
"I'm just excited to continue to play basketball and just get better," said Arnold, a Crook County High School graduate.
Improving his game, though, has not been easy with basketball gyms closed and few pick-up games available.
When he gets to Pendleton, Arnold said there will be a "gray phase," which is essentially a 14-day quarantine where basketball players are only allowed to be with their roommates. Then there will be small practice groups to avoid having larger groups in a small area.
And all classes will be online.
"I wish the school wasn't online," Arnold said. "Hopefully, we can get to full practices as soon as possible so we can start to get better as a team."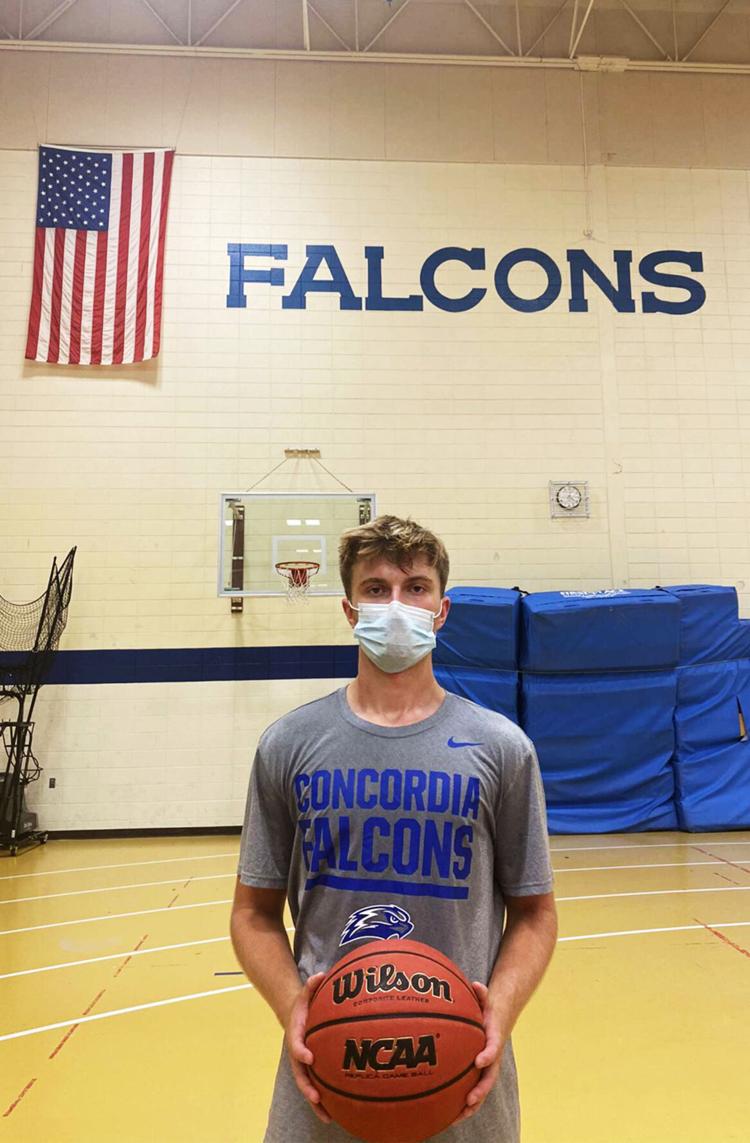 There is something that Matthew Eidler has noticed since starting classes at Concordia University Wisconsin, near Milwaukee: Professors are having a hard time gauging student reactions because everyone is wearing a mask.
"I can tell that the teachers are a little more nervous because they can't see the reactions on the student's faces," said Eidler, a Trinity Lutheran School graduate.
He plans to play on the Concordia basketball team, but there a lot of pandemic precautions.
Before every pre-season practice session so far, his temperature has been checked. There is a daily COVID-19 symptoms tracker survey that Eidler has to fill out every morning. Players who are not feeling well have to go to the health clinic and will not have access to the training facilities or the dining hall.
"It has just been weird with all the safety protocols in place," Eidler said. "We have to work out with a mask on. We have to play basketball with a mask on, do everything with a mask on. If our coach sees someone without a mask on, they are getting kicked out."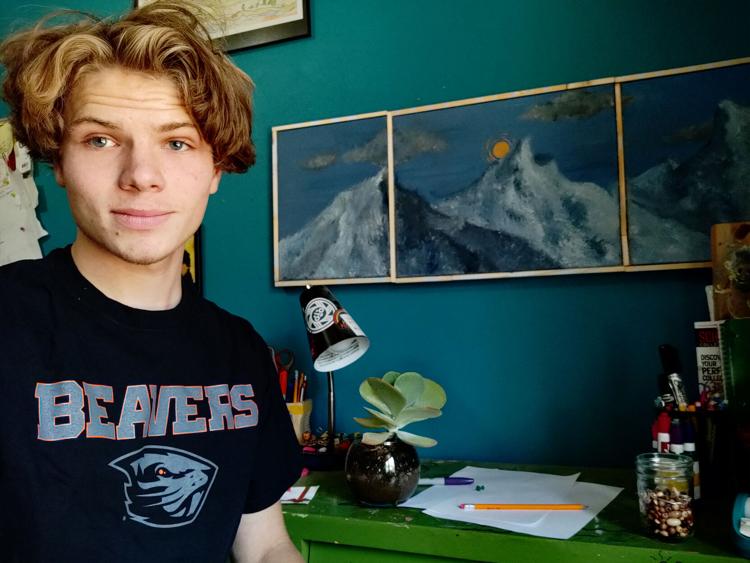 Harrison Feist is starting his first year of college in his Bend bedroom.
Although Oregon State University students can move into the dorms at Corvallis, many of Feist's classes will only be online, so he didn't see the need to spend thousands of dollars on room and board, the Bend High graduate said.
"Doesn't make a whole lot of sense to go there if I don't have to," said Feist, 18.
Feist, who hasn't chosen a major yet, isn't upset about missing out on the traditional college experience. He expects to eventually move to Corvallis once the pandemic settles down, and he enjoys being able to stay close to his family and friends in Bend.
He's already used to learning remotely after doing so this spring, he said.
"It's a little strange, but I guess it's just the new normal," Feist said.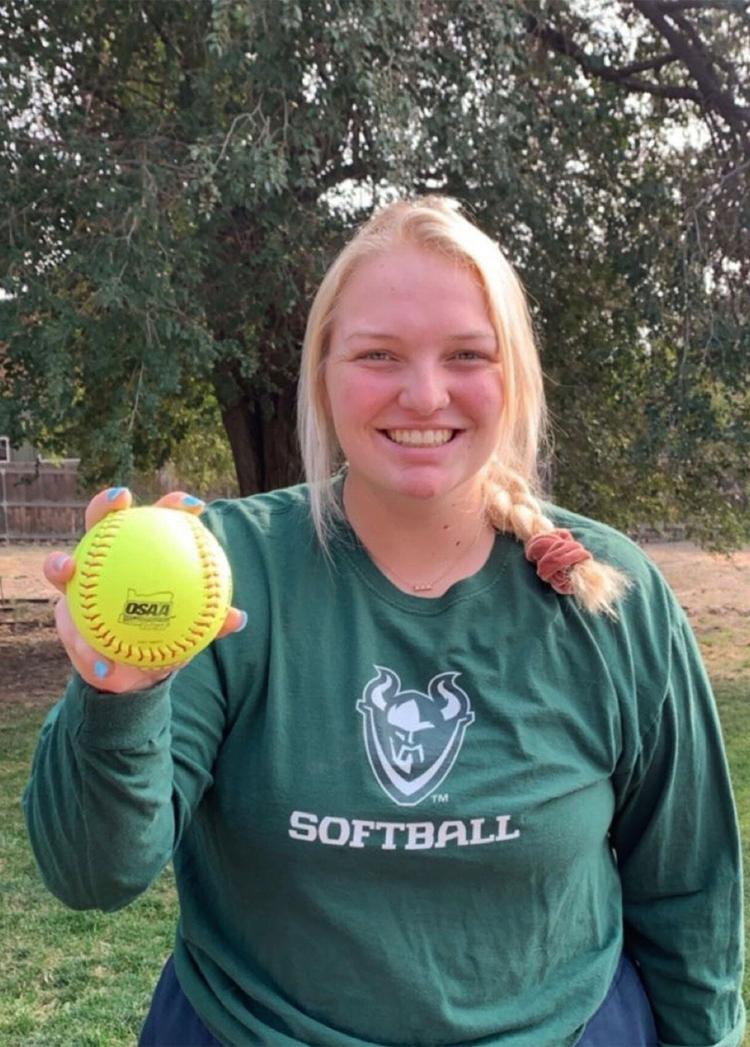 In a typical year, Allicitie Frost would be moving into the dorms at Portland State University's downtown campus, training with her softball team and playing games against the local colleges around Oregon before the spring season starts. But much of Portland is still in Phase 1, so she will stay home in Redmond until at least January.
"We would be limited to three hours a week to work out as a team if we were all in Portland," said Frost, a Ridgeview High School graduate. "All the classes are online, so they told us just to stay home and do our workouts from home and do our schoolwork online."
For Frost, the summer never felt like summer. Now she feels like she is missing out on the college experience.
"It's a weird thing because I wish I could experience (college), especially fall ball," Frost said. "I know I will hopefully be there in January."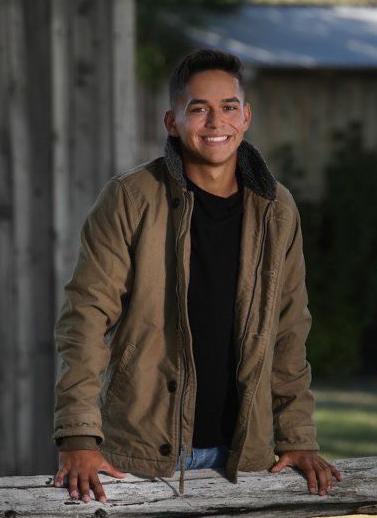 Justyce Loredo planned to start a career in construction after graduating from Culver High School. But he instead found a job at Red Robin, in Bend, as a busser and host.
"It's a long drive, but it's okay," said Loredo, 18. "It's easy money."
Loredo is saving his Red Robin earnings to travel around the world once pandemic restrictions change. His mother was a surrogate mother to families based in London, France, Germany, Italy and China, and he is hoping to visit them soon in one big backpacking trip.
"They're not biologically in any way my siblings, but I still love them," Loredo said. "I watched their birth. They're like very distant family."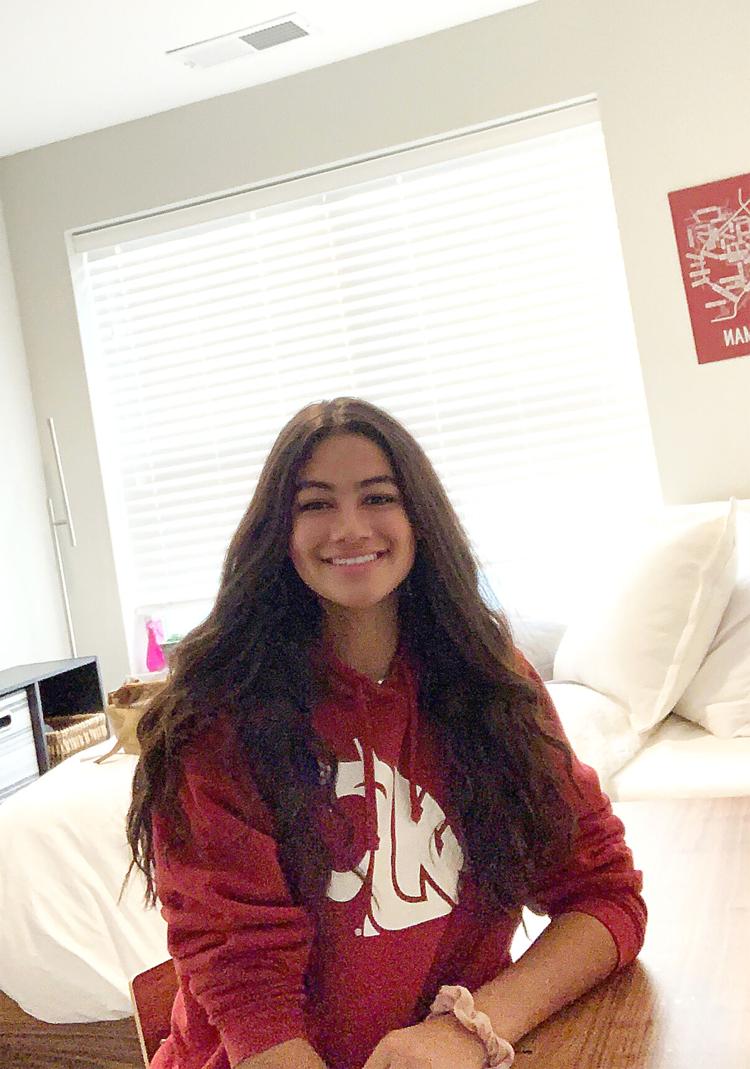 When the Pac-12 Conference postponed fall sports, Jasmine Martin's first year at Washington State became anything but normal.
In late August, when students began returning to the campus in Pullman, Wash., there was spike in COVID-19 cases.
"We've had to pause for a little bit because people got sick," said Jasmine Martin, now a member of the WSU volleyball team who has been in Pullman since late June. "We should be getting back to the gym in a week or two."
Martin had to quarantine in a similar fashion to the NBA bubble in Orlando. She and her teammates were not allowed to leave their hotel room for two weeks and all meals were delivered to their rooms.
"It would be nice to have a bubble that we could play in, too," Martin joked.
In an attempt to limit the spread of the virus, masks were worn throughout training sessions and practices. During team activities, teams are broken into smaller groups of players with no practices involving the entire team. And instead of living in the dorms as first-year students typically do, the team lives together in off-campus apartments.
"We are used to wearing masks every time we go out the door, always being aware of how we are feeling and how others are feeling," Martin said. "It's been weird, but also we are making it kind of work."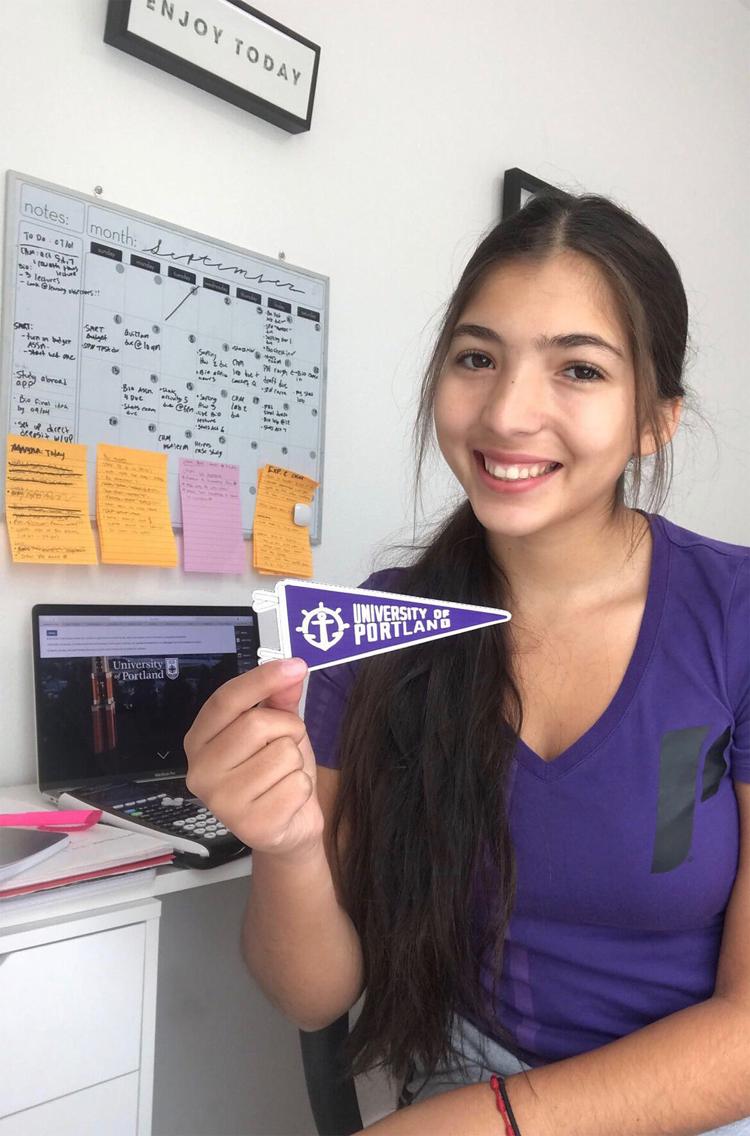 Kelsey Olivera has been taking University of Portland courses from home for about a month, as all the university's classes are online-only this fall.
But even though Olivera, an 18-year-old Madras High School graduate, expected to stay home for college, she's found it hard to stay focused from her bedroom desk.
"Sometimes I feel like I'm living the same day over and over again — same spot, same Zoom classes," Olivera said. "It just seems like there's other stuff I could be doing, instead of just sitting here on my computer."
Olivera has had some trouble building relationships with University of Portland professors and fellow students, she said. But through Instagram and Twitter, she's still managed to make a couple friends from each of her classes. She's even remotely joined the university's Latinx Club and pre-med student union, she said.
"A lot of people feel really disconnected right now, but I've found a lot of ways to make friends," said Olivera, a biology major. "It's helped me a lot to get my work done."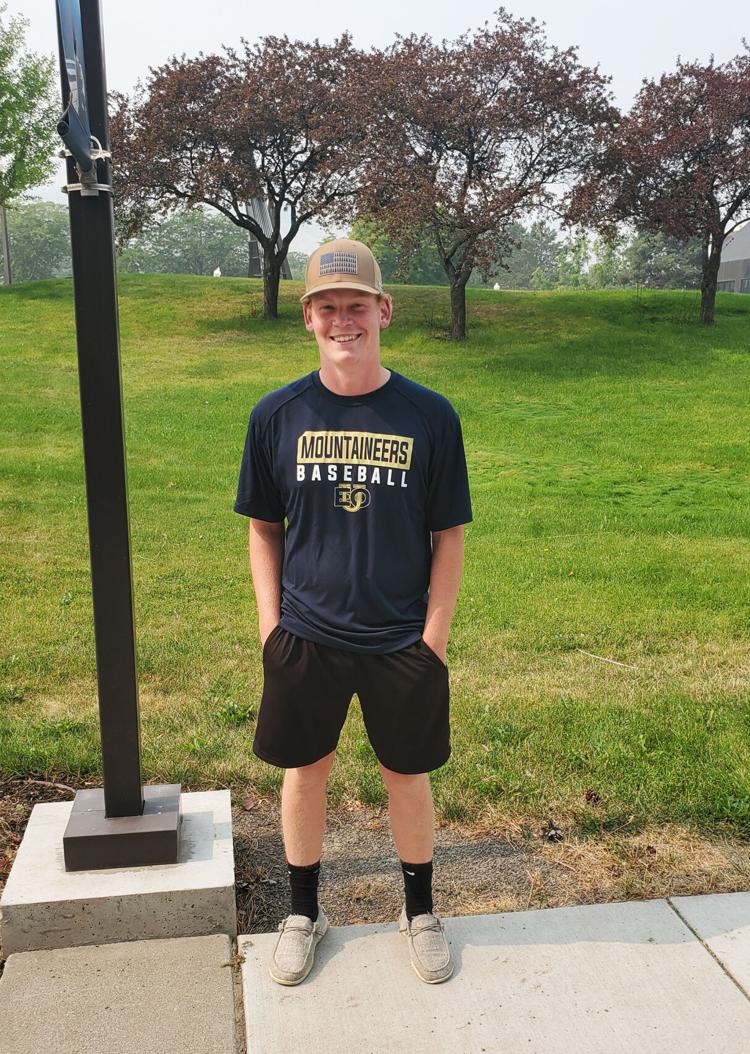 It has been two weeks since Adam Plant moved into the Eastern Oregon University campus in La Grande.
Because the first three days were filled with quarantine and various testing, it has not been the typical first week of college that Plant expected.
"It's slow because none of the facilities are open so we are mostly stuck in our dorms right now," said Plant, who is studying psychology. "I'll probably be in the dorms (more) than I'll be outside."
The first week of classes has been moved online, so everyone can get tested before in-class learning begins. Plant, a star pitcher for La Pine High School, is hoping to make the Mountaineers' baseball team.
Learning mainly online is not something that Plant is looking forward to. He would prefer in-person learning. But he found that the best way to deal with the stress has been to stay prepared.
"You don't know what is going to happen, so you kind of have to prepare for everything," Plant said.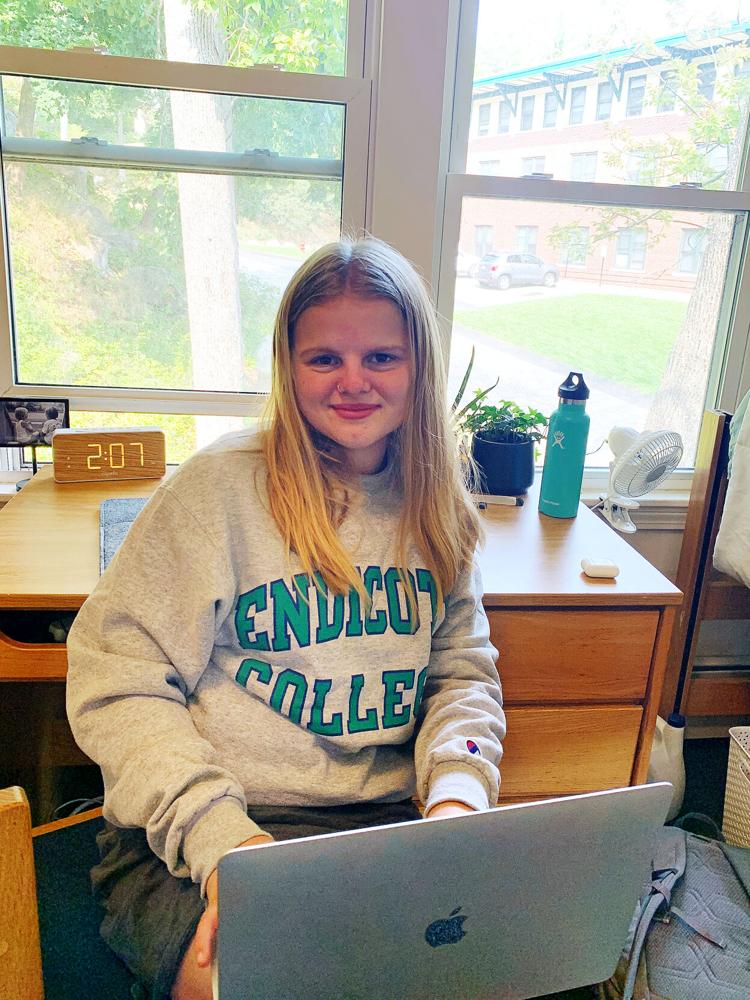 Phia Smith traveled across the country to attend in-person classes this fall. Yet, beyond meals and occasional courses in classrooms, she's mostly stayed in her dorm room.
Endicott College — about 30 miles from Boston — is a small private university, with about 5,000 enrolled students, according to its website. And Smith said most students on the oceanside campus are taking appropriate precautions with COVID-19.
"I think you see the vocal minority of students standing in the quad, not following rules," said Smith, an 18-year-old Summit High School graduate. "But for the most part, students are trying to follow (COVID-19 guidelines) and staying in their rooms."
Smith, who is studying elementary education, said she initially felt a bit guilty about attending college in-person this fall. But Endicott's strict COVID-19 policies — including mandatory weekly testing and sending students home for partying — and a similar risk of catching the virus in Bend convinced her to leave for Massachusetts.
Despite attempts to foster friendships, like participating in virtual bingo nights, the pandemic has made it difficult for Smith to grow close to other students besides her roommate, she said.
"You don't want to knock on a (dorm) door, because you don't know how they feel about people coming in," Smith said. "It's a lot of things you haven't had to think about before."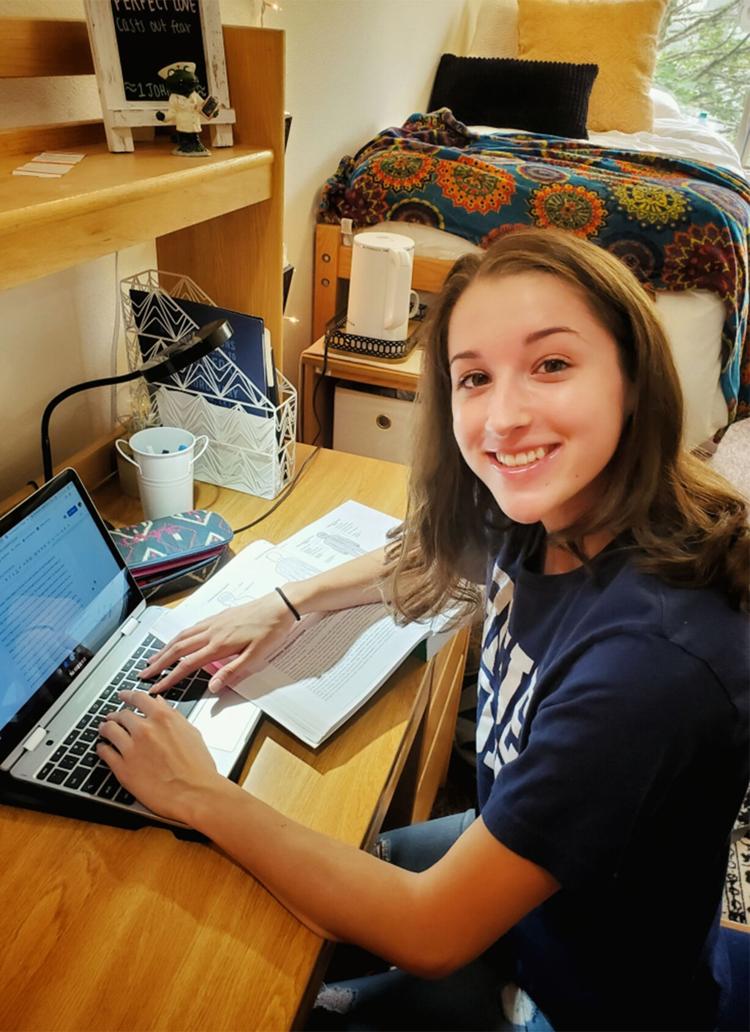 Aside from a few details, college life has been what Erin Wynne expected.
The George Fox University first-year student from Central Christian School has adjusted to her new school in Newberg since moving there in late August.
She is living in the dorms on campus, classes are held both in-person and online, and even though there are some restrictions on visitors, she has been able to make connections with others on campus — especially with the girls who are on the same floor in the dorms.
"It's been about as normal as it could be, so that has been really awesome," said Wynne, who is studying nursing. "I've been able to make friends, which I know a lot of other people haven't been able to do."
Wynne said she loves to have schedules and routines, but that's been put to the test. One day, a class will meet in person, and the next, it will be online.
"The first week was pretty intense trying to figure out what I was doing," Wynne said. "At least I can be here and be on campus. I am thankful for that."