Throughout the last few months of quarantine, BendFilm Executive Director Todd Looby and his wife, Monica Desmond, have been teaching their 6-year-old son and 9-year-old daughter about the joys of blockbuster films. "This has been a blockbuster COVID lockdown, which I think will continue through the summer. We're introducing our kids to all the great classic blockbusters," said Looby, who defines a blockbuster like most everyone does: a big-budget popcorn film.
Looby and his family have gone through one of the biggest action franchises in history, the "Star Wars" movies. Just as a reminder, episodes IV, V and VI were released between 1977-83, and episodes I-III between 1999-2005. The final three films of the so-called "Skywalker saga" were wintertime releases from 2015-19.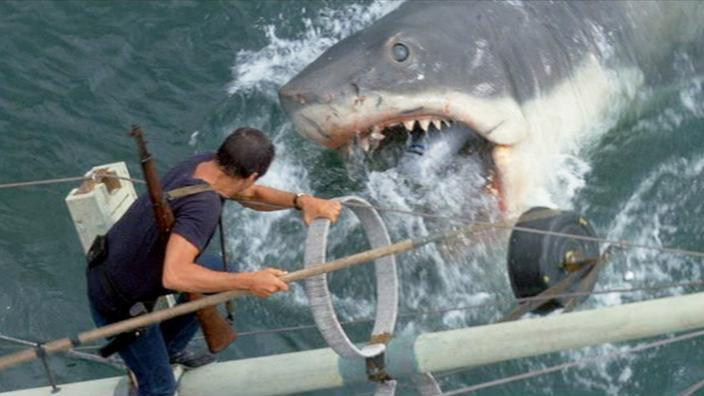 Looby has now watched the entire saga "twice, all nine of them. We had to go into 'The Mandalorian' as well," he said, referring to the related web TV series set five years after events in "The Return of the Jedi."
Steven Spielberg's "Jaws" was the first film widely regarded as the summer blockbuster "that invented the term," Looby said. Released in June 1975, "Jaws" starred Roy Scheider and Richard Dreyfuss as they hunted down a great white shark terrorizing the fictitious New England town of Amity. Besides scaring a generation or two of beachgoers, "Jaws" was, according to the Guinness Book of World Records, the first film to rake in $100 million at the box office. Prior to its successful run, which was bolstered by an innovative marketing campaign, the hot season had been regarded a sleepy time for movies, according to history.com.
Last year, the website 24/7 Tempo looked at the biggest summer blockbusters of each year since 1975, and "Jaws" still ranked third among the top summer blockbusters when its haul is adjusted for inflation. And still No. 1 when adjusted is "Star Wars," which eclipsed "Jaws" as the top-grossing film when it debuted two years later. "Star Wars" grossed $307,263,857 during its initial 18-month run, according to starwars.com. It would go on to several re-releases over the next two decades, raking in a total of $460,998,007 domestically and $775,398,007 worldwide.
Of course, the top-grossing film each summer isn't necessarily an action movie, unless you count 1978's "Grease" as action — and John Travolta's Danny Zuko DID claim to have an action-filled summer in the musical, which was the No. 1 summer film that summer.
Sandi Harding, manager of the last Blockbuster in Bend, recalls seeing "Grease" as a girl in The Dalles, where her aunt owned a video rental store.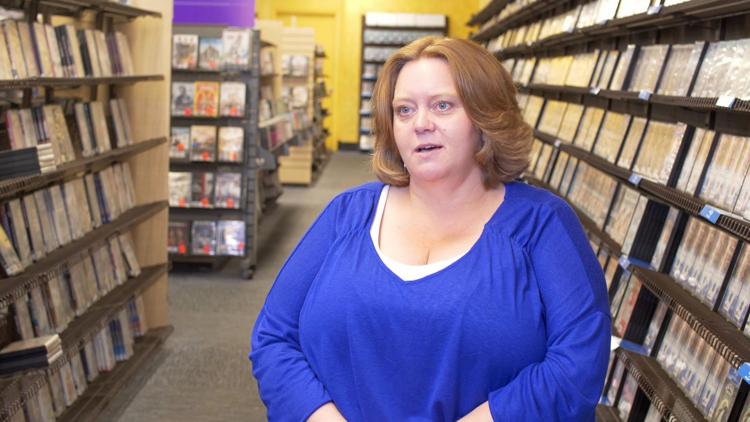 "I remember as a kid, probably the first movie I remember watching in the theater was 'Grease,'" she said. "As far as something we rented, 'Poltergeist.' Oh my gosh. I so remember when 'Poltergeist' came out." The supernatural thriller opened in theaters on June 4, 1981, and was in the top 10 of movies that year. However, as far as the biggest flick that summer, the victory goes to "Raiders of the Lost Ark."
Harding said that whenever Blockbuster — the last in the world, as you probably know if your address isn't under a rock — is not being hamstrung by a pandemic, summer blockbusters are perennial favorites.
"Because of our kind of unique situation here, being the last one, pretty much anything nostalgic is popular," Harding said. "'Jaws' is probably one of the more popular movie posters, when I have them in. The puzzles (and) if I have a new copy for sale on the shelf, they go pretty quickly. 'Jurassic Park' (June 1993) is pretty popular, too. 'Star Wars' is always popular. It doesn't matter what it is, 'Star Wars' is so iconic … if I have anything 'Star Wars,' it's gone. 'Back to the Future' (July 1985) is pretty popular for us, as well."
Bend's Blockbuster store is where Looby of BendFilm headed in order to watch the entire "Star Wars" series.
"We don't have Disney+, so we were definitely making frequent trips to Blockbuster for your summer blockbuster," he said. "They have a nice section already for 'Star Wars' and the other blockbusters."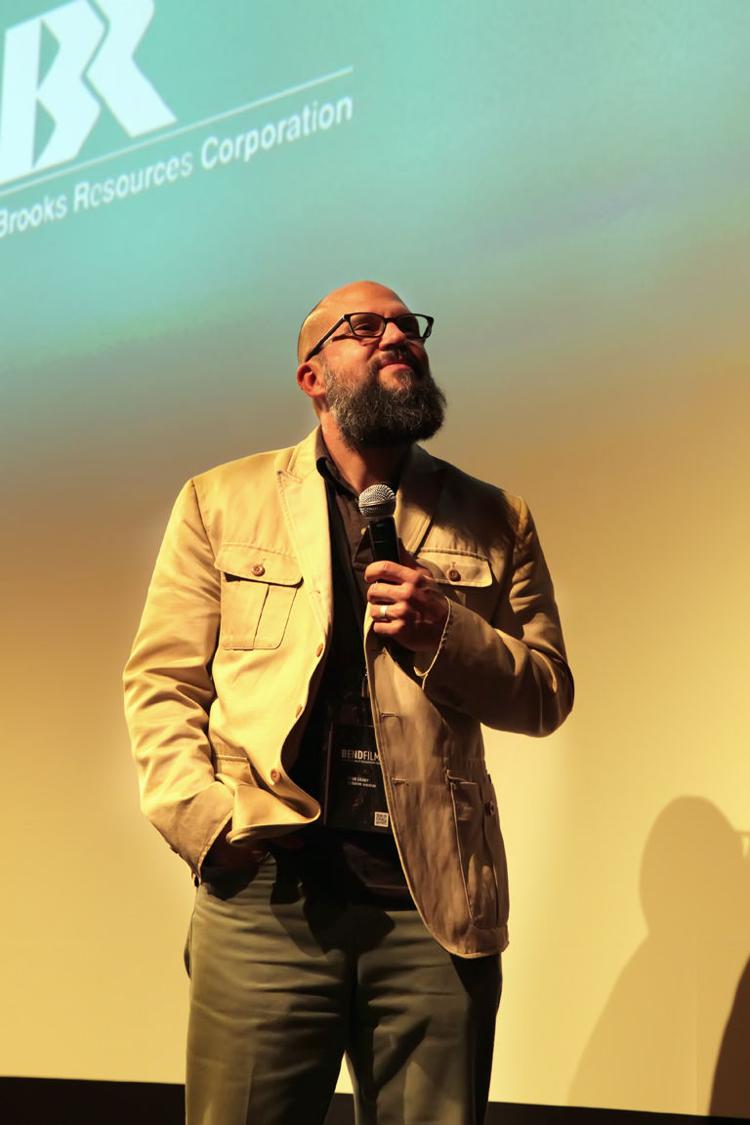 The family has also watched all five "Jurassic Park" films.
"I'm embarrassed to admit I'd never seen even the first one all the way through," he said. "Now, I've basically seen all five."
Looby said that the first film of the series "still holds up perfectly fine," even though computer-generated imagery, or CGI, has come so far in the years since its 1993 release. He believes directors of big-budget films can rely too heavily on available technology.
"In general, because you can do all these effects, directors default to them at the expense of the emotional things that better storytellers and directors do. Spielberg's the master of suspense. He follows the Hitchcock model, let's say, and Hitchcock didn't need that many effects, necessarily (because) he was really keyed into how to engage an audience. If you don't have that technology, you're not so tempted to show it off all the time. You build suspense, suspense, suspense, and THEN you throw in the real scary shot that includes some kind of crazy graphic, like just a closeup of the T-Rex peeking under a car."
The spectacle of 'E.T.'
Bend actor, filmmaker and Volcanic Theatre Pub owner Derek Sitter is likewise disillusioned with big-budget films short on storytelling technique. He had his first experience with a big blockbuster, "E.T.," in 1982, when he was 14.
"As a kid in small-town Oklahoma in the '70s and '80s, we didn't really have much of a movie theater. Most of my early experiences came at the Cinema 69 Drive-In in McAlester, Oklahoma," he said. "It was more of a party than a movie experience. Cars were lined up for a mile trying to get a spot to hang our speakers in our window and watch the latest summer hit."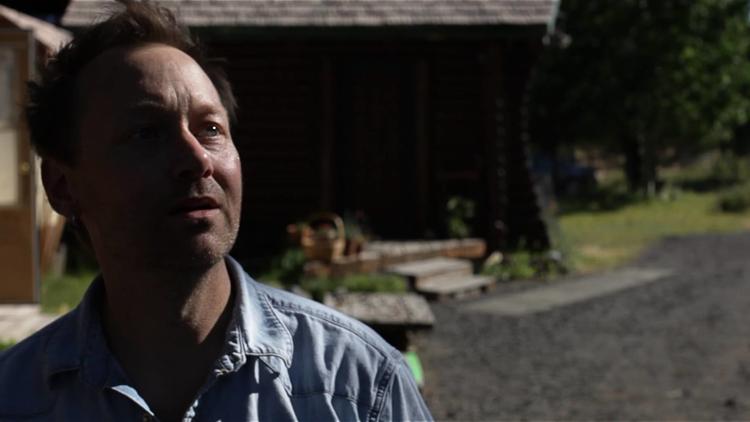 Then came a trip to Oklahoma City.
"It wasn't until I first went on a school trip to OKC and we all attended 'E.T.' that I began to realize what attending a real blockbuster in a larger city was really like," he said. "The line to get in was around the building, and the theater was sold out. I was amazed at the enormous spectacle on the big screen and the thundering sound inside the theater. I couldn't believe the amount of people."
Sitter was bitten by the acting bug after appearing (dressed as an infant) on the syndicated lip-synch program "Puttin' on the Hits" in 1986, and acting took him to Los Angeles. Already inclined toward smaller films, talented actors such as Marlon Brando and masterful directors, the L.A. ethos ruined blockbusters for him.
Living there, "You really got to experience the Hollywood Hype of the latest blockbuster film," he said. "Huge neon billboards and ads everywhere. I never saw anything like it. You couldn't escape the hype."
When he and his wife attended the premiere of 1996's biggest summer blockbuster, the alien-invasion movie "Independence Day," "We waited in line for hours. People were everywhere. I think the movie was showing in six different theaters," Sitter said. "It was a midnight screening, and I almost gave up. After it was over, I felt an enormous disappointment. Why did we waste so much money and time on this pile of s---? I get popcorn movies. I understand the mindless escapism. … Blockbusters weren't the character-driven and well-told stories of "Jaws,' 'Aliens' or 'E.T.' They became formulaic spectacles that I had no interest in."
Looby brought up another kind of blockbuster, the kind that doesn't really get made anymore, or at least doesn't bury itself into the cultural conversation quite like it used to: blockbuster comedies such as "Trading Places" and "Ghostbusters," released in June 1983 and 1984, respectively. "Ghostbusters" ended up being the No. 1 summer blockbuster in '84.
Following the formula
Looby believes the major studios have become so reliant on flashy, big-budget films, and their potential to spawn franchises, that it's difficult for any one film to succeed on a scale that merits the term "blockbuster."
"Now it's just all what they try to do," he said. "They all try the same techniques — some kind of monster or a superhero or a natural disaster. Those are all the blockbusters. So you're going to have 10 movies that try to be blockbusters, and maybe one or two will succeed at that. But they're all trying to follow the same formula."
Interestingly, "Jurassic Park" has been re-released for the fourth time and was the No. 1 movie last weekend. It screened at 230 sites, which may have helped put it slightly ahead of the No. 2 weekend movie, "Jaws" (also re-released), which screened at 187 sites, according to Deadline.
Local filmmaker Tim Cash said he's usually too busy being outside during the summer to take in blockbusters, be they classics or new movies aspiring to such status. But he can recall the last blockbuster film he saw: director James Cameron's CGI magnum opus "Avatar," a Christmastime release in 2009.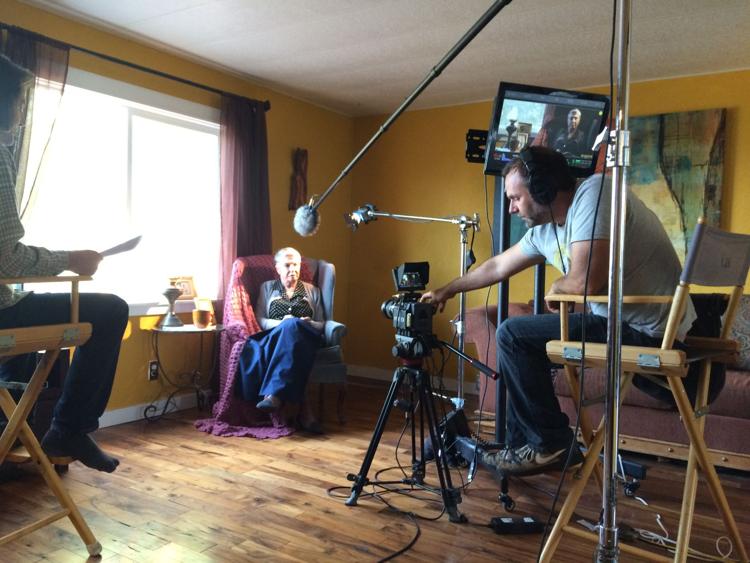 Cash's experience speaks to what the best blockbuster films can be — completely absorbing escapism.
"We showed up late and they must have oversold seats, so I ended up having to sit on the stairs next to the stadium seating at the Regal Old Mill. I remember being super disappointed that I was going to have to sit on the floor, but as soon as the movie started I was visually blown away. I felt like I was watching history being made. I had never seen anything like it. I remember thinking that cinema would never be the same. For three hours I forgot I had been sitting on the floor. Unfortunately, to this day I haven't seen anything quite like it."
"Avatar 2" is scheduled to release on Dec. 17, 2021.