Every superhero has an origin story. The hero in newly minted author Jamie McGaw's children's book, "Even Superheroes Stay Home," was born during quarantine and inspired by his and wife Regina's 3½-year-old son, Jamesy. The book is dedicated to "Super Jamesy," older brother to their daughter, 18-month-old Aubrey. "She's his little sidekick," McGaw said.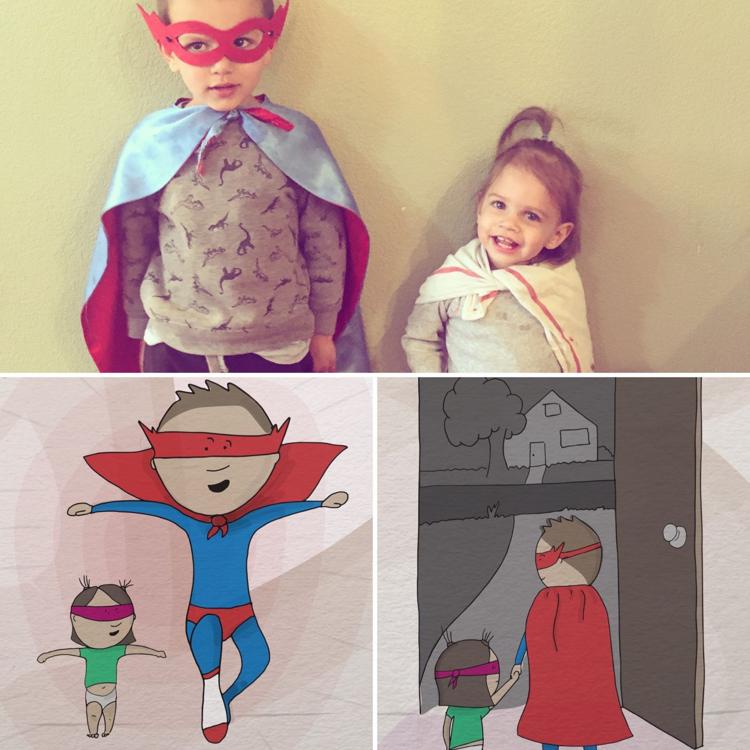 In simple and clever illustrations, the book shows how a young hero in mask and cape can be helpful and heroic at home, including finding dad's glasses and interpreting for his pre-verbal younger sibling.
There's something of the hero in Jamesy's dad, too. Rather than attempt to make money off the book, which he wrote and illustrated over four weeks early in the quarantine, McGaw wants to get "Even Superheroes Stay Home" into as many hands as possible. It's available at jamiemcgaw.com or evensuperheroesstayhome.com, where you can read it online or download the book for free, along with a just-released version that kids can color themselves. For those who wish to make a donation, 50 % goes to the American Nurses Association's Coronavirus Response Fund for Nurses.
"A friend of mine said, 'This is a great title for the book and a great idea, but right now, there are a lot of superheroes who can't go home. All the doctors and nurses,'" McGaw said. "I said, 'Ah, that's a great idea. That's the perfect benefit for these donations, to give back to that.'"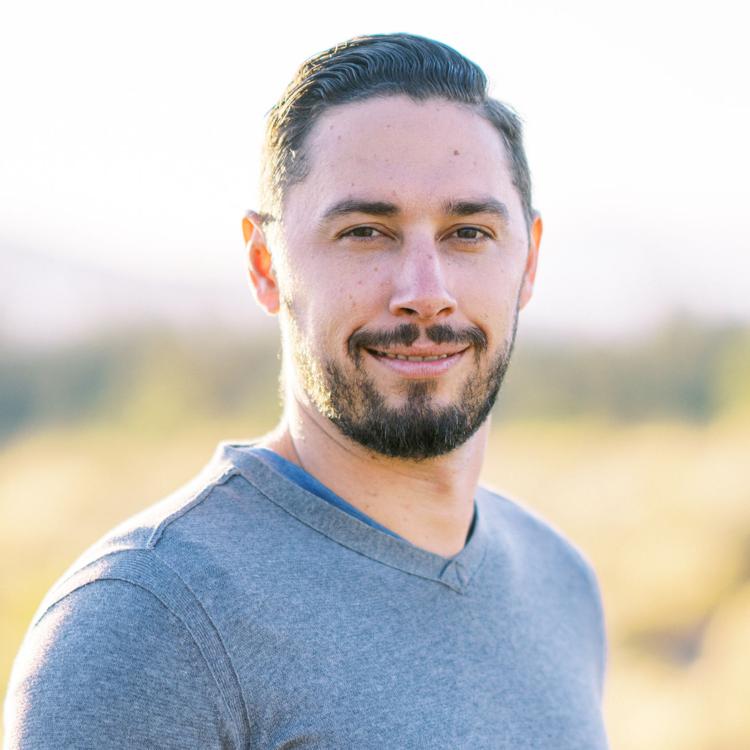 McGaw began working on the book one night after he and his wife were discussing how to explain to their son the new realities and challenges presented by the coronavirus pandemic and quarantine.
"We were talking about how can we make this a little easier as our 3½-year-old starts asking us questions about why can't he go to school, why can't he play on the playground, he misses his friends," McGaw said, adding that "we were just chatting, as I'm sure every set of parents in the country is, about how can we make this a little easier, a little more of a positive thing."
McGaw, 35, already had plenty of experience with storytelling and design from his day work as a copywriter and the founder of the Flask Agency, a Bend branding and advertising agency that specializes in craft beer, wine and distillery advertising. Crux Fermentation Project and Deschutes Brewery are clients.
That evening, while his wife slept, McGaw stayed up and banged out the story of "Even Superheroes Stay Home" in about three hours.
"And then, I realized that I'd written a bunch of words on a page, and that wasn't going to mean anything to a 3-year-old," he said. "So I was going to have to illustrate it."
But McGaw's skills also introduced a problem as he proceeded with the project, he said. "I sort of had a baseline expectation of myself for how I would illustrate this book."
Rather than go an easier route, he spent the next four weeks illustrating "Even Superheroes Stay Home." With the Stay Home, Save Lives and the resulting slowdown in his agency work, he had the time.
"When this all slowed down, working on this book became my new creative outlet, because business has slowed significantly since quarantine went into effect," McGaw said. "Just another bonus about this book. … I haven't been having the gratification of helping my clients and helping grow my business, but instead, I've been able to augment it with spreading smiles through this book."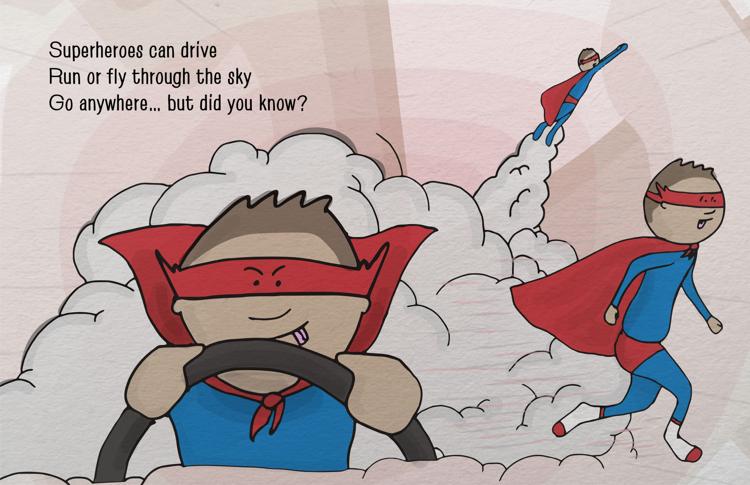 Once it neared completion, he began sharing it with family friends such as Gabrielle Allender. When she first saw it, she thought it was "fabulous," she said. Allender is director of client programs and prevention at the KIDS Center, an organization that works to prevent child abuse, as well as a mother of two — Grayson, who's almost 3, and Hunter, 1.
"The book is written, obviously, for children, but really speaks to the reality of what many of us are experiencing," she said. "Despite restrictions preventing kids to play with friends, go to the ice cream shop, it really communicates that they still have choices on how to spend their time. It's cool to be kind, it's cool to be a helper, and to turn it into that superhero role, I think, is super creative."
Son Grayson looks up to McGaw's son, Allender said, and for about a week, he requested "Even Superheroes Stay Home" as his bedtime book.
"They're good buddies," she said. "To know that this book was written in honor of (Jamesy), it really spoke to Grayson. My son has his cape and his superhero mask, and he really appreciated the pieces about being a team player and helping out the family. He loved it."
McGaw shared a link to the book on social media, and word began to spread. Soon, he was hearing from parents and teachers he's never met and otherwise has no direct connection to.
"I never imagined that it would have any traction outside of really my direct sphere of influence," he said. "When I shared it (on social media), I thought, it's easier than emailing it to a dozen friends who've got kids. But man, those friends who I talk to all the time, it would be really cool if they read this to their kids."
The book had been downloaded about 500 times as of last week, with 3,000 site visits.
McGaw said he was inspired to give the book away, rather than try to profit from it, partly because he wasn't expecting any of this to happen.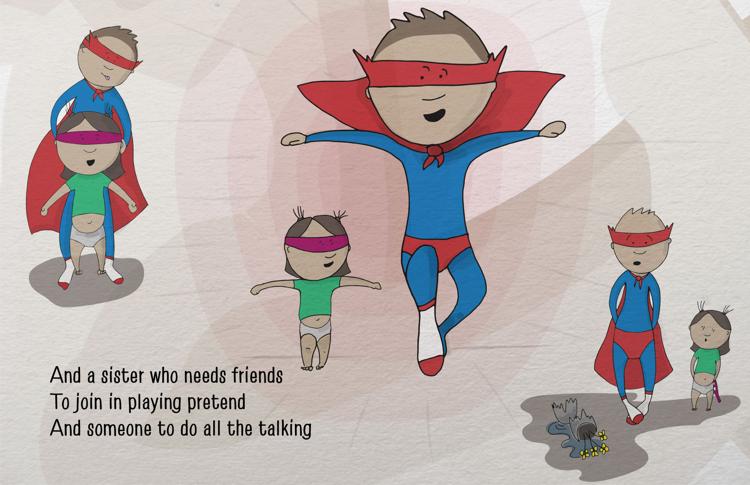 "Maybe I could've made some money on this thing, but a lot of the messages I'm getting from folks, especially in the Midwest and on the East Coast … are saying, 'Thanks so much for making this free. I'd love to donate, but it's hard times right now,'" McGaw said. "Seeing those messages makes me all the more happy that I'm not asking for anything, and that folks can share it."
What's more, the book inspired by Jamesy ended up having an impact on the little hero himself once it was complete.
"We started reading it before bedtime," McGaw said. "I started to notice he started taking cues from the book, looking at helping around the house, or being sweet to his sister, as heroic acts. It was like, 'This is exactly what I was going for. This is great."